Video – Talking Bull – New York City shut schools because of rising coronavirus cases
Posted: 19th November 2020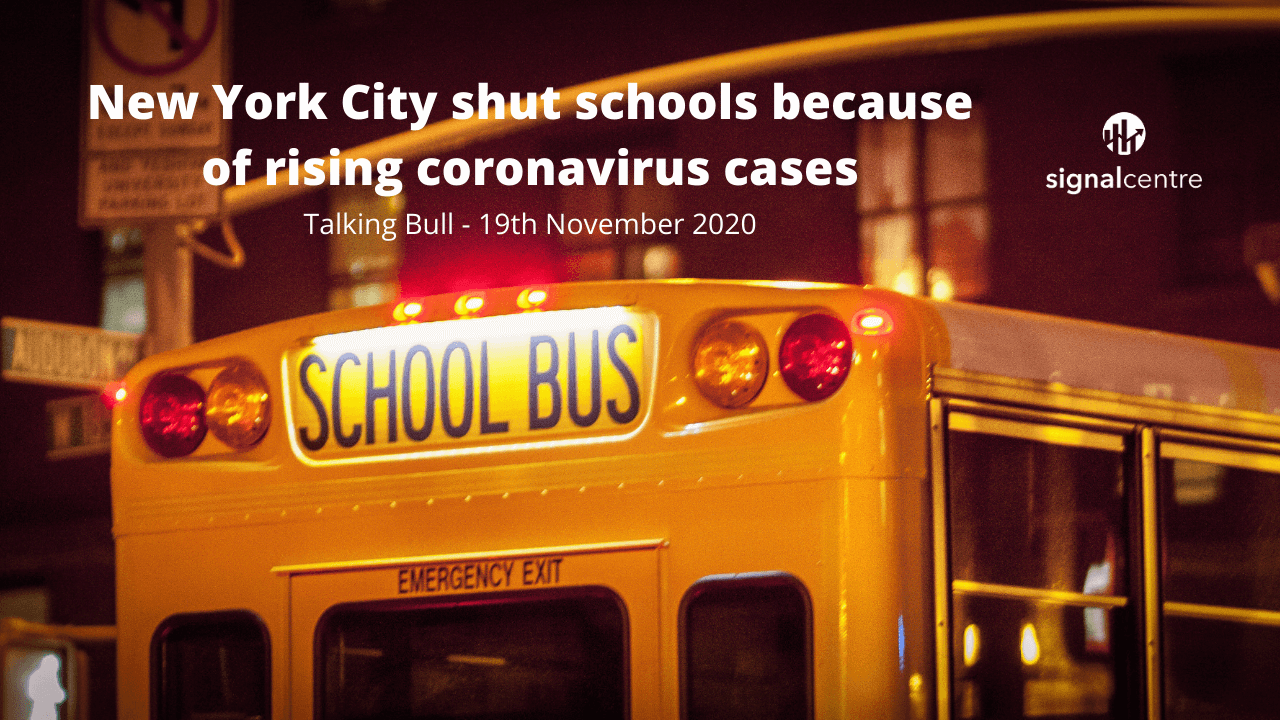 Good morning and welcome to episode 259 of 'Talking Bull'. In this video/podcast we cover the main headlines and what to expect from the day ahead. 
We take a technical look at key markets that are likely to be impacted by today's events. Also, we participate in a 'Gun to the head' challenge where each of us calls a live trade. These will expire at 9pm tonight and we will keep track of the progress over time.
We hope you enjoy it!
Join us on Telegram for more content – https://t.me/SCFree
Show notes:
Joe and Steve were stopped out on Silver & Gold. Ian made a small 0.07R loss on USDCAD.
We have included an illustration based on a £1000 account. This will follow the combined return of our morning trades by risking 1% of the trading capital per trade. The 1% risk is a variable monetary amount and will rise and fall based on the success of the calls.
We are currently up 139.10% collectively since we began recording Talking Bull on the 30th October 2019. 
News
European equity futures are lower after U.S. stocks slipped as New York City shut schools because of rising coronavirus cases. Some shares in Tokyo fell too as the city raised its alert to the highest of four levels.
The euro was the most used currency for global payments last month, according to data from the Society for Worldwide Interbank Financial Telecommunications, the first time it has outpaced the dollar since February 2013.
Nvidia, the U.S. technology group with a market capitalization of more than $330 billion dollars, slipped in extended trading after warning that data center chip sales will decline slightly in the current quarter.
America's longest-serving major bank boss waded into the stimulus debate. JPMorgan Chase & Co.'s Jamie Dimon said U.S. lawmakers are failing the country in their inability to reach a compromise on fiscal stimulus. "We have this big debate: Is it $2.2 trillion, $1.5 trillion? You've got to be kidding me," Dimon said at a virtual New York Times event. "Just split the baby and move on.
A mixed bag for overnight markets has seen gains in the ASX 200, CSI 300, and Topix counteracted by Nikkei, and Hang Seng weakness.
In either case, a distinct lack of conviction dominated the session as traders continue to weigh up the forward looking vaccine-led optimism with the current reality.
With South Australia entering a circuit breaker lockdown, and Tokyo seeing cases rise, it is not only the US and Europe that is struggling to contain the virus.
Nevertheless, with Australian jobs data providing an unexpected spike in employment (178.8k from -42.5k), the recovery is clearly taking shape despite the virus.
AstraZeneca have released early results from its mid-stage trials, with their vaccine showing promise for use within the elderly. However, it will still be a few weeks off until we see the effectiveness of their candidate.
Looking ahead, watch out for the latest Philly Fed manufacturing index, unemployment claims, and existing home sales from the US. Also watch out for an appearance from ECB President Christine Lagarde.
Data Today
1.30pm – US initial jobless claims (w/e 14 November): claims expected to rise by 685K from 709K. Markets to watch: USD crosses
3pm – US existing home sales (October): expected to fall 1.1% MoM. Markets to watch: USD crosses
11.30pm – Japan CPI (October): prices to fall 0.2% YoY and core CPI to fall 0.4%. Markets to watch: JPY crosses
Gun to head trade ideas – Update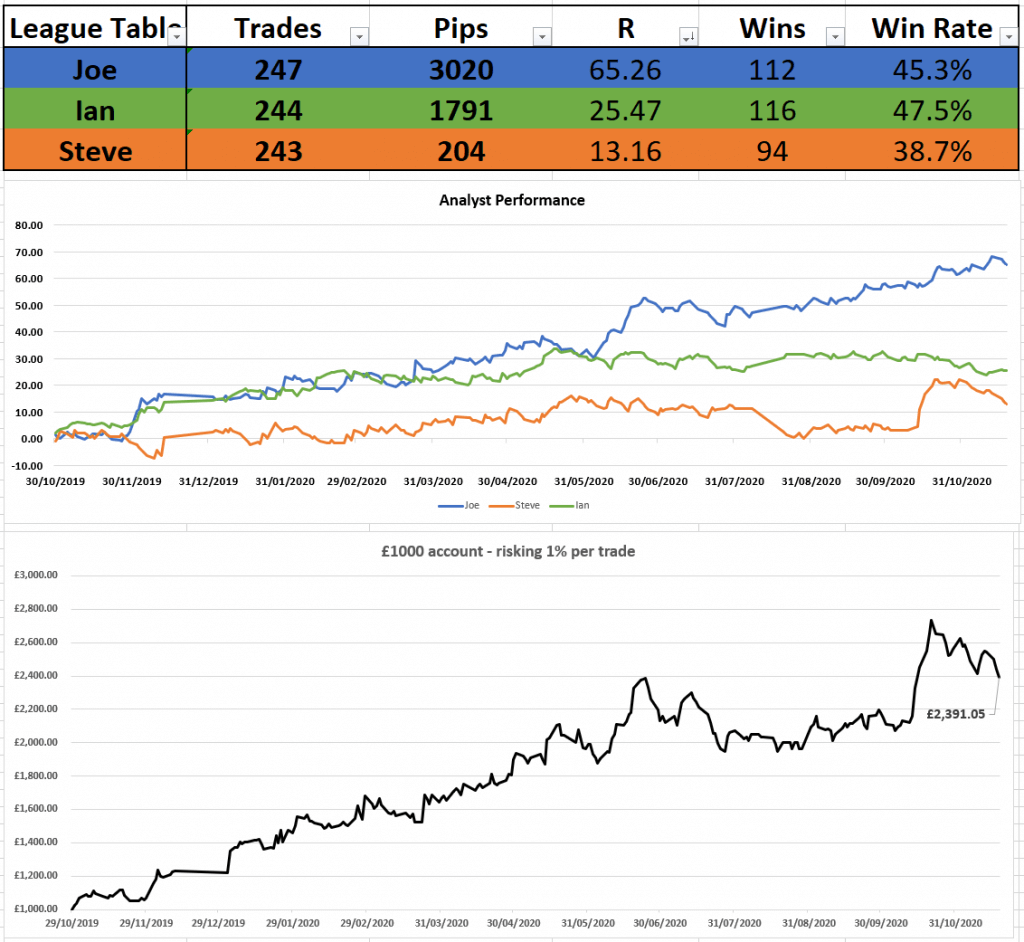 Today's trade ideas

Have a great week everyone.
Get award-winning FCA regulated signals and levels on over 30 markets, as well as education resources so you never trade alone.