Video – Talking Bull – Drama in Washington after a dispute between Mnuchin and the Federal Reserve
Posted: 20th November 2020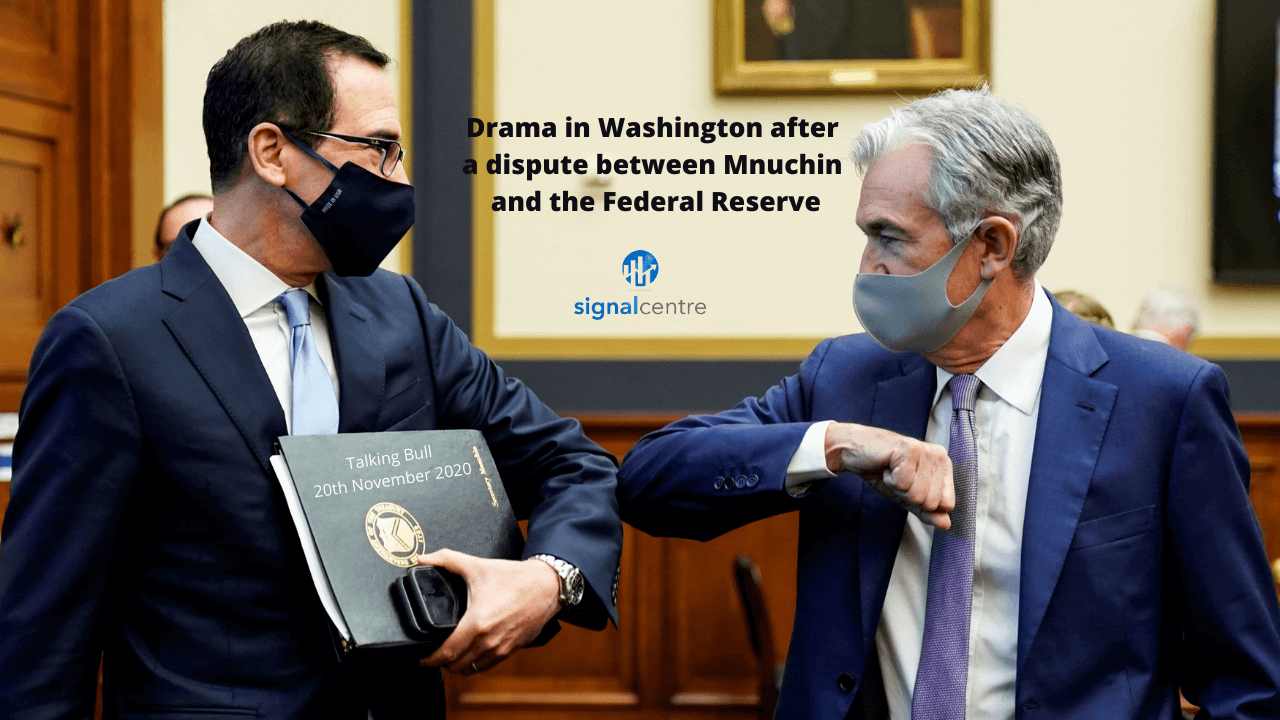 Good morning and welcome to episode 260 of 'Talking Bull'. In this video/podcast we cover the main headlines and what to expect from the day ahead. 
We take a technical look at key markets that are likely to be impacted by today's events. Also, we participate in a 'Gun to the head' challenge where each of us calls a live trade. These will expire at 9pm tonight and we will keep track of the progress over time.
We hope you enjoy it!
Join us on Telegram for more content – https://t.me/SCFree
Show notes:
Joe and Steve were stopped out on NASDAQ & FTSE. Ian made a small 0.33R loss on USDJPY.
We have included an illustration based on a £1000 account. This will follow the combined return of our morning trades by risking 1% of the trading capital per trade. The 1% risk is a variable monetary amount and will rise and fall based on the success of the calls.
We are currently up 133.55% collectively since we began recording Talking Bull on the 30th October 2019. 
News
It's been used widely to treat Covid-19 and was among the drugs President Donald Trump received when he was diagnosed with the disease, but the World Health Organization has recommended against using Gilead Sciences's remdesivir to treat hospitalized patients.
There's more drama in Washington after a dispute emerged between outgoing Treasury Secretary Steven Mnuchin and the Federal Reserve over emergency lending facilities. Mnuchin released a letter to Fed Chair Jerome Powell calling for the return of funding for several Fed lending programs that rely on Treasury's backing. Minutes later, the central bank issued its own statement urging that "the full suite" of facilities be kept in place. The parting of ways is a rare moment of discord as America confronts the economic impact of a new surge in coronavirus cases.
You know as well as we do that a Brexit deadline is not really a deadline, but even so, the leaders of France and Belgium have urged the European Union to step up preparations for a no-deal Brexit at the end of the year in case negotiations with the U.K. fail to yield a last-minute breakthrough. The countries called on their peers to make contingency plans in case talks to sign a trade and security agreement fail, according to two people with knowledge of the discussion.
Another mixed session overnight saw gains on the Topix, Hang Seng, and CSI 300 counteracted by Nikkei and ASX 200 weakness.
We remain stuck in a balancing act of forward-looking vaccine optimism pitted against the current reality of how much economic damage the virus can do in the meanwhile.
California is just the latest in a long list of regions which is adding restrictions in response to the latest surge in cases.
The US economic picture has been clouded further after Steven Mnuchin wrote to Fed chair Powell warning that the $455 billion allocated to the CARES act should be available for Congress to distribute elsewhere.
Nevertheless, there are at least some signs that a bipartisan effort to bring about a second stimulus package could be back on the cards.
Retail sales have been key this week, and data from Australia (1.6% from -1.1%) and the UK (1.2% from 1.4%) showed a more resilient consumer outlook compared with the US.
Looking ahead watch out for an appearance from ECB President Lagarde, and the Canadian retail sales data.
Data Today
3pm – eurozone consumer confidence (November, flash): expected to fall to -18. Markets to watch: EUR crosses
Gun to head trade ideas – Update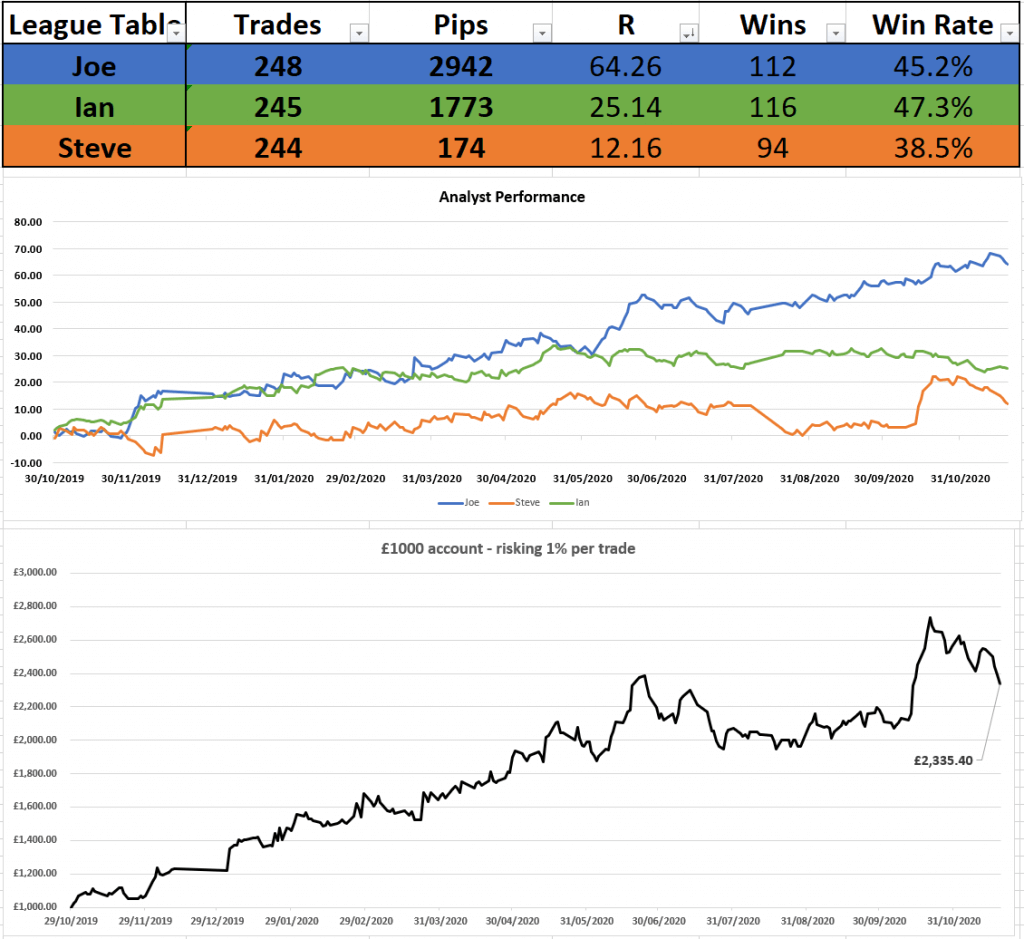 Today's trade ideas

Have a great week everyone.
Get award-winning FCA regulated signals and levels on over 30 markets, as well as education resources so you never trade alone.