Video – Talking Bull – Daily virus cases in U.K. set a new record, 1 in 30 Londoners is estimated to have the virus. 
Posted: 6th January 2021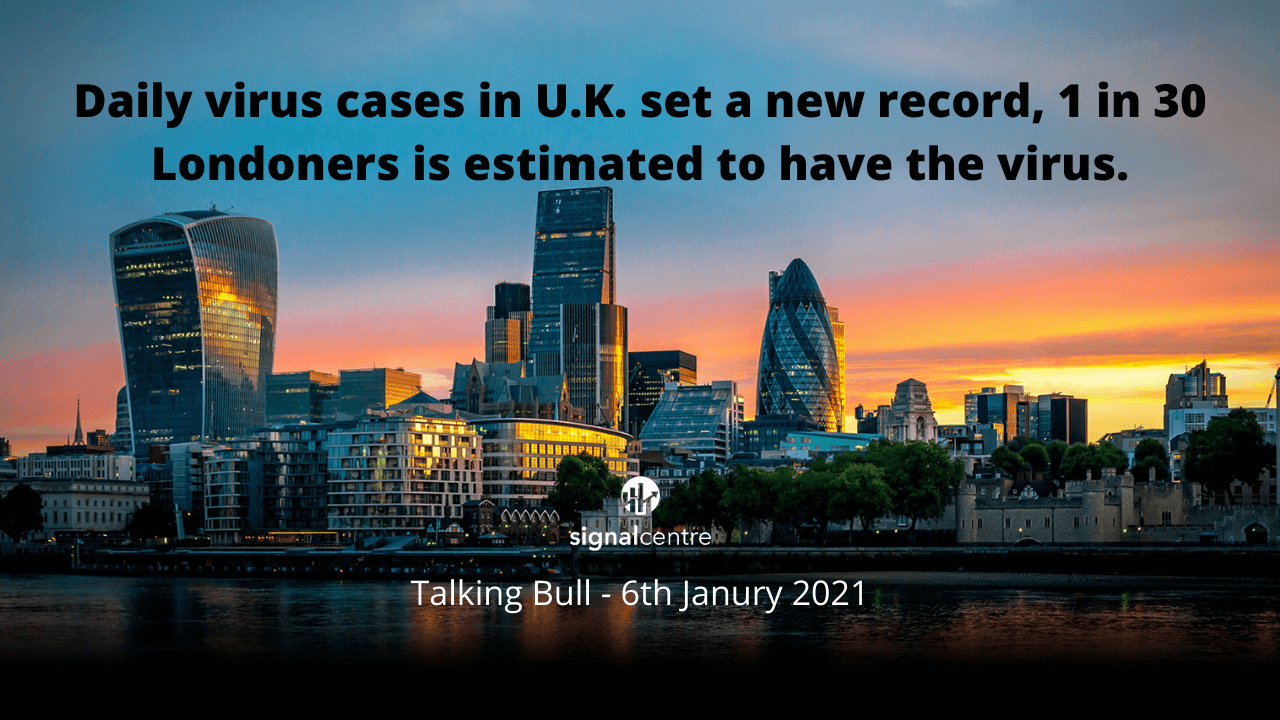 Good morning and welcome to episode 283 of 'Talking Bull'. In this video/podcast we cover the main headlines and what to expect from the day ahead. 
We take a technical look at key markets that are likely to be impacted by today's events. Also, we participate in a 'Gun to the head' challenge where each of us calls a live trade. These will expire at 9pm tonight and we will keep track of the progress over time.
We hope you enjoy it!
Join us on Telegram for more content – https://t.me/SCFree
Show notes:
Stop outs for Joe and Ian on GBP & DXY. Steve made 0.75R on Gold at the 9pm close.
We have included an illustration based on a £1000 account. This will follow the combined return of our morning trades by risking 1% of the trading capital per trade. The 1% risk is a variable monetary amount and will rise and fall based on the success of the calls.
We are currently up 85.57% collectively since we began recording Talking Bull on the 30th October 2019. 
News
Daily virus cases in the U.K. set a new record, as 1 in 30 Londoners is estimated to have the virus. The country's death toll stood at 76,423, according to Bloomberg's Coronavirus Tracker, after fatalities outpaced Italy's in recent days. Germany extended and tightened its lockdown, limiting travel to 15 kilometers for those living in worst-affected areas and restricting private gatherings. Meanwhile, a WHO team trying to enter China to investigate the virus's origins has been delayed by visa issues.
Saudi Arabia will unilaterally cut its crude oil production by a million barrels a day during February and March, in an OPEC+ deal that allows Russia to increase output. The concession late Tuesday was hailed as a "new year gift" to oil markets by Russia's deputy prime minister and sent Brent futures almost 5% higher by day-end.
The two runoff races for Georgia's U.S. Senate seats remained too close to call, with Democrat Raphael Warnock taking on incumbent Senator Kelly Loeffler and Democrat Jon Ossoff running against Republican incumbent David Perdue. The two races will determine control of the U.S. Senate and the fate of President-elect Joe Biden's agenda.
U.S. President Donald Trump signed an order banning transactions with eight Chinese software apps including Ant Group's Alipay in 45 days, when he'll no longer be in office. The order is the outgoing administration's latest bid to use national security powers against China's largest technology companies, but it will be up to President-elect Joe Biden to decide whether to enforce the policy. It also deals another blow to Ant co-founder Jack Ma, who hasn't been seen in public since Chinese regulators halted Ant's $35 billion IPO and launched an antitrust probe into Alibaba.
Data Today
| | | | | |
| --- | --- | --- | --- | --- |
| Time | Event | Importance | Forecasts | Previous |
| 10:00 | Euro-Zone PPI (Y/Y)(NOV, 2020) | High | -2.40% | -2.00% |
| 13:00 | Germany CPI (Y/Y)(DEC, 2020) | High | -0.30% | -0.30% |
| 13:00 | Germany Harmonised CPI (Y/Y)(DEC, 2020) | High | -0.60% | -0.70% |
Gun to head trade ideas – Update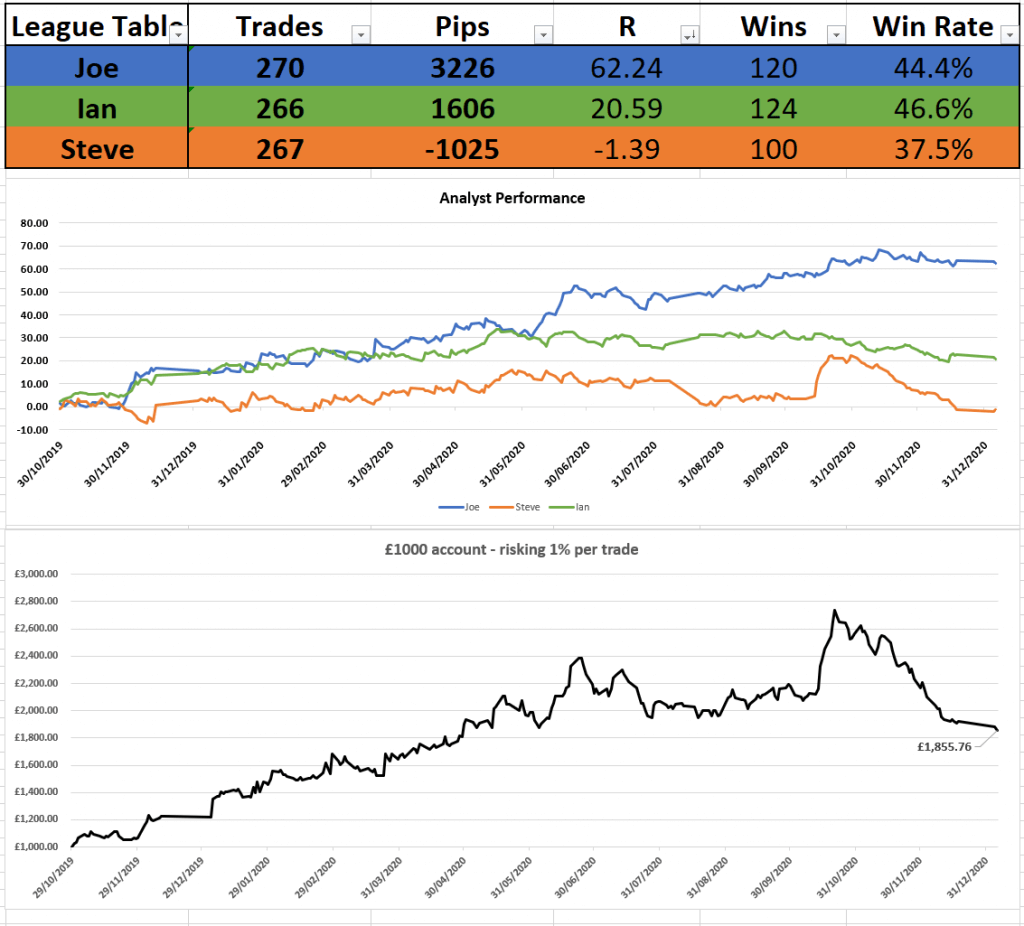 Today's trade ideas

Have a great week everyone.
Get award-winning FCA regulated signals and levels on over 30 markets, as well as education resources so you never trade alone.