Video – Talking Bull – Economist forecast smallest monthly jobs gain since last April
Posted: 8th January 2021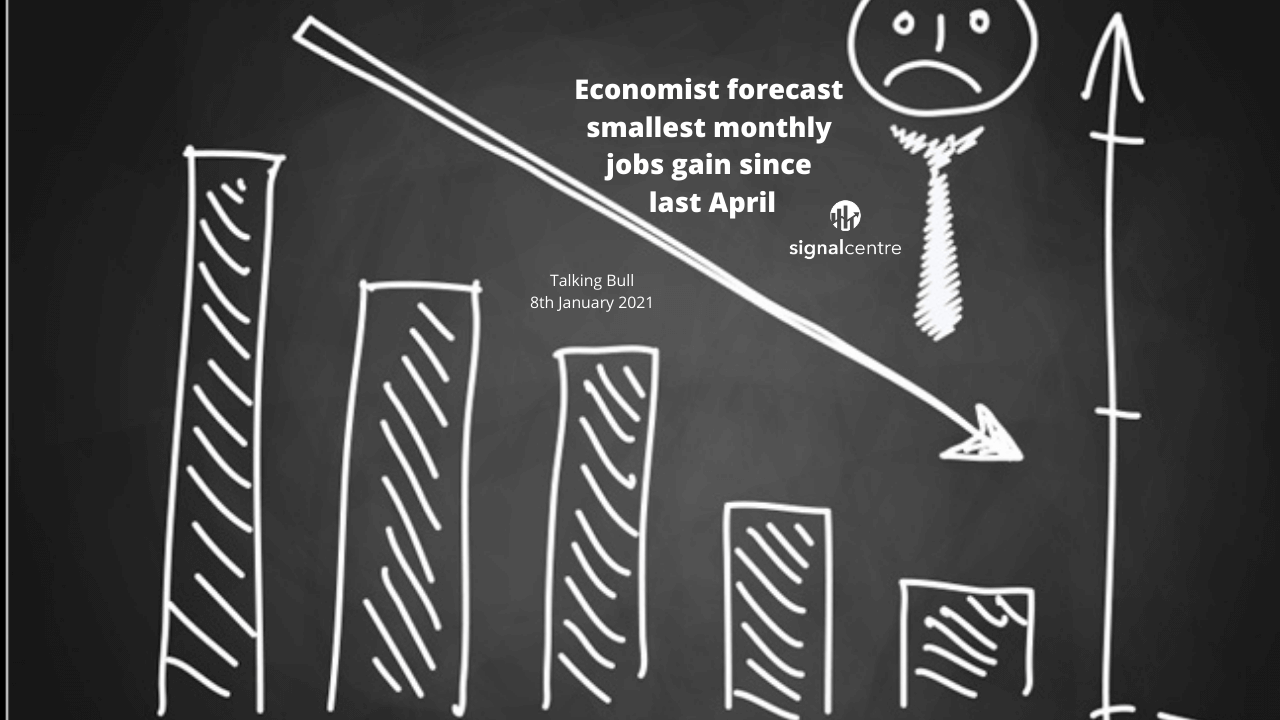 Good morning and welcome to episode 285 of 'Talking Bull'. In this video/podcast we cover the main headlines and what to expect from the day ahead. 
We take a technical look at key markets that are likely to be impacted by today's events. Also, we participate in a 'Gun to the head' challenge where each of us calls a live trade. These will expire at 9pm tonight and we will keep track of the progress over time.
We hope you enjoy it!
Join us on Telegram for more content – https://t.me/SCFree
Show notes:
Steve had the biggest gain on the day with a 1.13R return on Gold. Joe made 0.32R on GBPCHF, while Ian was offside 0.61R at 9pm on GBPAUD.
We have included an illustration based on a £1000 account. This will follow the combined return of our morning trades by risking 1% of the trading capital per trade. The 1% risk is a variable monetary amount and will rise and fall based on the success of the calls.
We are currently up 87.42% collectively since we began recording Talking Bull on the 30th October 2019. 
News
U.S. President Donald Trump, in a video message overnight, condemned the storming of the Capitol – which occurred after he urged his angry supporters to take action — and said he would prepare for the administration of President-elect Joe Biden.
Starting next week, passengers arriving in the U.K. will be required to prove they do not have the coronavirus, showing a negative test result taken within 72 hours of the start of their journey. Under new rules announced by the British government, anyone failing to produce the evidence of a negative test will be hit with an immediate fine of 500 pounds.
It's a day rich with much-awaited economic data, showing the impact of the new coronavirus wave on developed economies. November industrial production is due for several European countries, expected to show France's first monthly decline since April and a slowdown in Germany. U.S. nonfarm payrolls for December are due in the afternoon, expected to show the country's jobs recovery coming to a near-halt, with average economist forecasts pointing to the smallest monthly gain since employment cratered last April.
Asian markets took their cue from continued gains in the US, and made further advances as the global stock rally remained in place.
Markets are, for the moment, locked into a 'risk on' phase, and show no sign of slowing down as yet. Overnight a video from Donald Trump finally saw the incumbent president concede defeat and acknowledge the reality of the situation, in a move designed to calm tensions in the US.
Today sees the release of monthly US non-farm payrolls data, with expectations greatly lowered following the disappointing ADP report on Wednesday. Any drop in the number of workers employed will be taken as a signal that more government stimulus is needed, something that looks increasingly likely now that the Democrats control the White House, Senate and the House of Representatives.
Data Today
| | | | | |
| --- | --- | --- | --- | --- |
| Time | Event | Importance | Forecasts | Previous |
| 13:30 | USD Non-farm Payrolls(M/M)(DEC, 2020) | High | 100K | 245K |
| 13:30 | United States Unemployment Rate(M/M)(DEC, 2020) | High | | 6.70% |
| 13:30 | CAD Employment Change (M/M)(DEC, 2020) | High | -15.0K | 62.1K |
| 13:30 | CAD Unemployment Rate (M/M)(DEC, 2020) | High | 8.60% | 8.50% |
Gun to head trade ideas – Update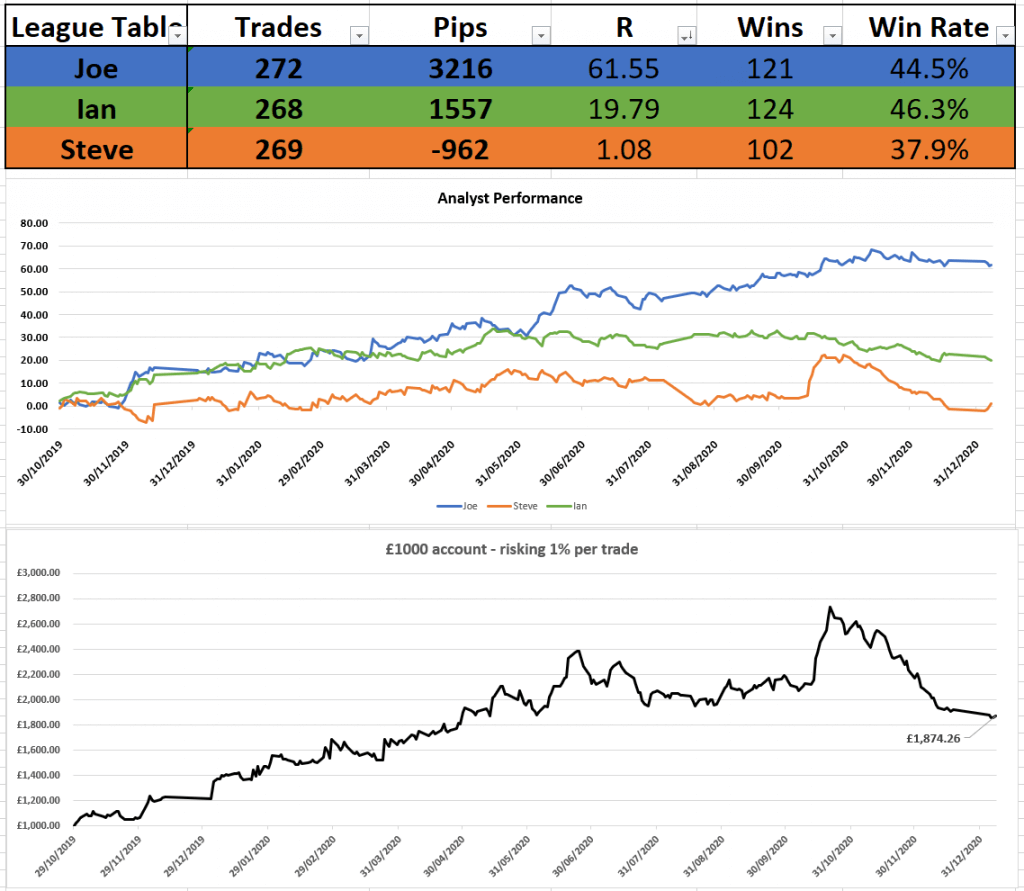 Today's trade ideas

Have a great week everyone.
Get award-winning FCA regulated signals and levels on over 30 markets, as well as education resources so you never trade alone.