Video – Talking Bull – Prime Minister Johnson warned his government could have to tighten lockdown restrictions
Posted: 12th January 2021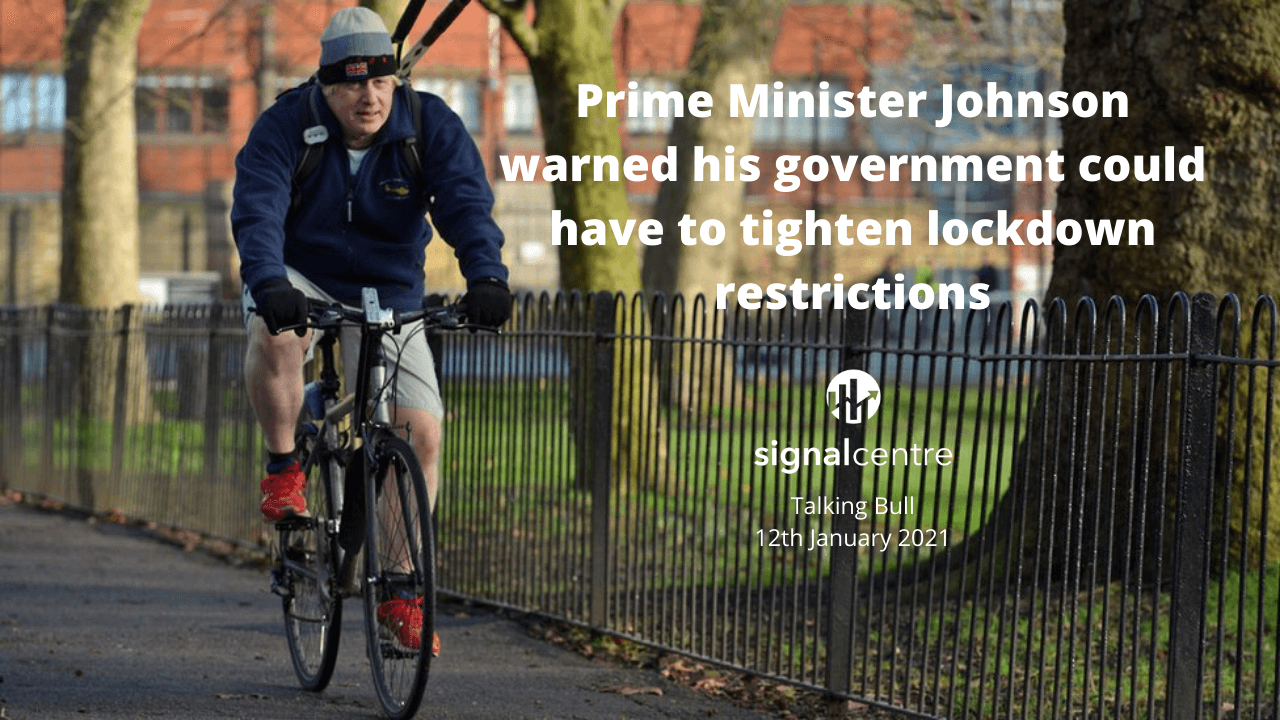 Good morning and welcome to episode 287 of 'Talking Bull'. In this video/podcast we cover the main headlines and what to expect from the day ahead. 
We take a technical look at key markets that are likely to be impacted by today's events. Also, we participate in a 'Gun to the head' challenge where each of us calls a live trade. These will expire at 9pm tonight and we will keep track of the progress over time.
We hope you enjoy it!
Join us on Telegram for more content – https://t.me/SCFree
Show notes:
Back to back wins for Ian on EURJPY making another 1.28R at the 9pm close. Joe won the battle on the Oil trade ideas making 0.37R, while Steve was stopped out.
We have included an illustration based on a £1000 account. This will follow the combined return of our morning trades by risking 1% of the trading capital per trade. The 1% risk is a variable monetary amount and will rise and fall based on the success of the calls.
We are currently up 86.75% collectively since we began recording Talking Bull on the 30th October 2019. 
News
Trump's ban from Twitter following the Capitol riots has sparked new debates on the role of social media companies. Germany and France both objected to the decision, saying that free speech rules should be overseen by the government and not a private company. Shares in Twitter and Facebook both came under pressure after either banning or suspending Trump's accounts.
U.K. Prime Minister Boris Johnson warned his government could have to tighten lockdown restrictions if people fail to follow the rules, though appeared to undermine this with a bike ride 7 miles from his home. On the domestic front, the U.K. has been warned its finance industry will need to be patient as the European Union discusses what sort of market access it will allow, while Chancellor of the Exchequer Rishi Sunak hinted at a new round of financial services deregulation post-Brexit.
The Bitcoin bubble debate shows no sign of abating. The cryptocurrency's parabolic rise took a hit over the weekend, shaking the faith of its followers. Prices have settled on Tuesday. The rally has shown it is an asset like no other: its rise has dwarfed nearly anything else seen in recent memory and its plunges are equally bracing, with hundreds of billions in value wiped out in days.
Given the lack of big corporate or economic news in Monday's session, the focus has been on the revival in the US dollar and whether this bounce will run any further.
Monday's session saw the greenback gain against a number of other currencies, while equity markets remained muted following the strong gains in the first week of January.
It looks like the Democrats will have to go through the full impeachment process if they wish to remove Donald Trump, after VP Mike Pence met with the president yesterday and agreed to work with him until the end of his term quashing hopes that Pence would invoke the 25th amendment.
While US JOLTs are on the calendar for today the overall session is expected to be a quieter one, although a recovery in bitcoin is beginning to gather pace.
Data Today
None
Gun to head trade ideas – Update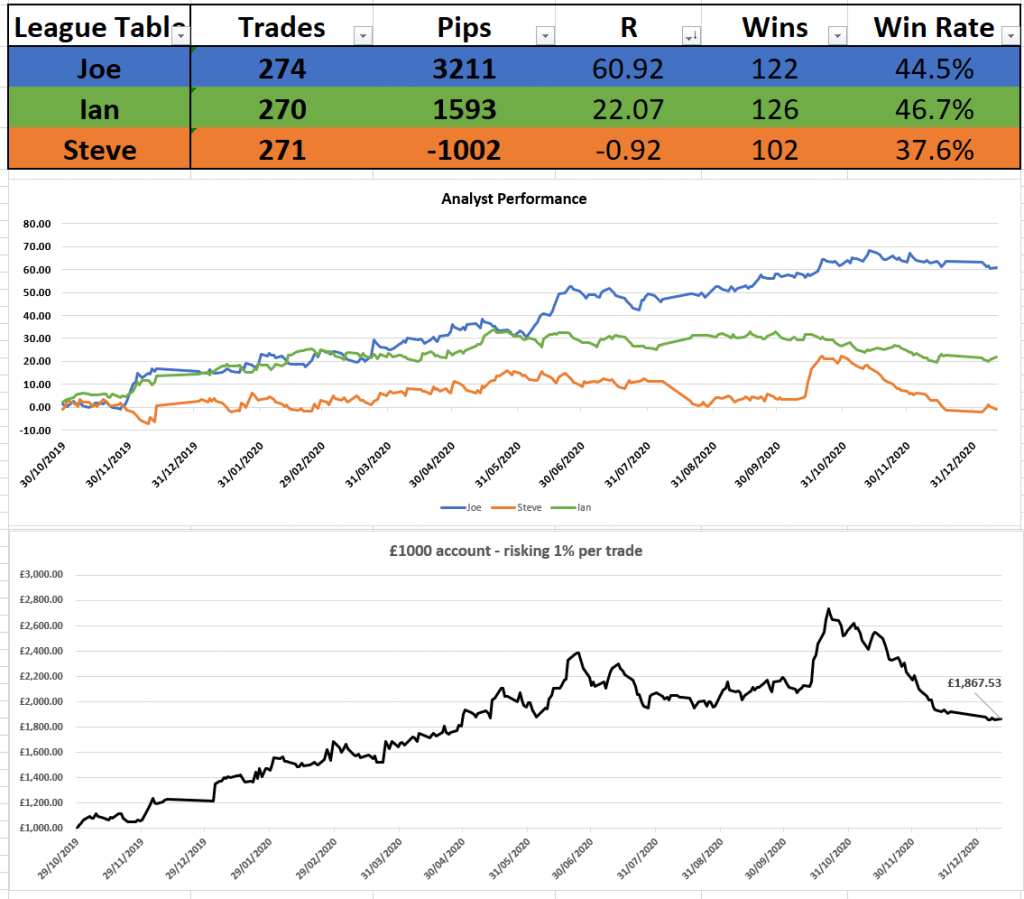 Today's trade ideas

Have a great week everyone.
Get award-winning FCA regulated signals and levels on over 30 markets, as well as education resources so you never trade alone.