Video – Talking Bull – Trump impeached for a second time.
Posted: 14th January 2021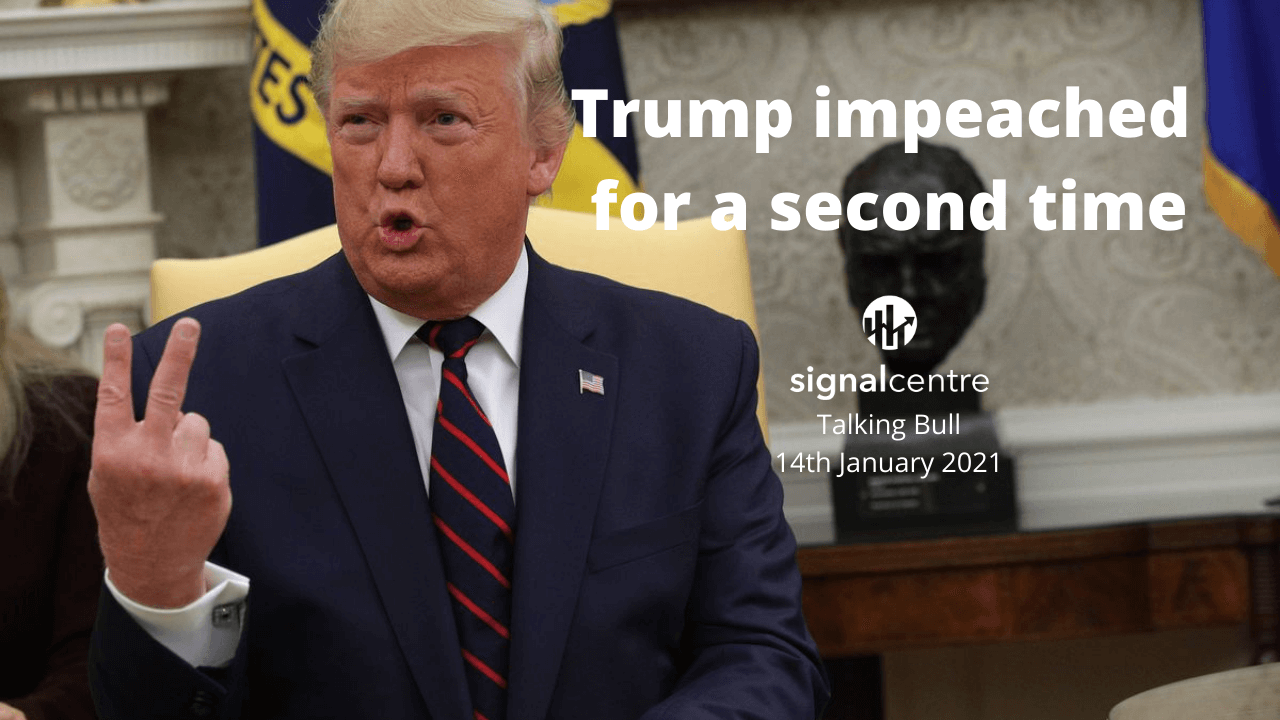 Good morning and welcome to episode 289 of 'Talking Bull'. In this video/podcast we cover the main headlines and what to expect from the day ahead. 
We take a technical look at key markets that are likely to be impacted by today's events. Also, we participate in a 'Gun to the head' challenge where each of us calls a live trade. These will expire at 9pm tonight and we will keep track of the progress over time.
We hope you enjoy it!
Join us on Telegram for more content – https://t.me/SCFree
Show notes:
3 winning trades yesterday. Joe made 0.31R on AUDUSD, Ian made 0.77R on EURNZD and Steve made 0.82R on Oil.
We have included an illustration based on a £1000 account. This will follow the combined return of our morning trades by risking 1% of the trading capital per trade. The 1% risk is a variable monetary amount and will rise and fall based on the success of the calls.
We are currently up 90.19% collectively since we began recording Talking Bull on the 30th October 2019. 
News
President Donald Trump was impeached by the U.S. House on a single charge of insurrection for his role in last week's riots at the Capitol, making him the first president in history to be impeached twice.
Italy's government is at risk of collapse after a junior coalition partner, led by former premier Matteo Renzi, pulled out. Renzi attacked Prime Minister Giuseppe Conte for failing to do enough to tackle the problems Italy faces, sparking a crisis for the country at a delicate time.
Prime Minister Boris Johnson warned the U.K.'s hospitals could be overwhelmed as the country registered its highest daily death toll since the start of the Covid-19 pandemic. Germany, meanwhile, defended its decision to rely on the European Union to secure vaccines amid criticism of the slow rollout, though in France the willingness to get the shot is overcoming skepticism about the treatment.
Asian markets enjoyed a largely positive session overnight, with gains throughout Japanese, Hong Kong and Australian markets overshadowing the circa 2% losses on the Chinese CSI 300.
That came after Trump signed an executive order which prohibited any US investment in companies that have any ownership or control from the Chinese military.
On the upside, Trump has seemingly scrapped plans to blacklist tech giants Alibaba, Baidu and Tencent. Elsewhere, we saw the Japanese Nikkei 225 hit the highest level since 1990.
With the House of Representatives opting to impeach Donald Trump for a record second time yesterday, today focuses on a more positive event as Biden seeks to unveil his fiscal stimulus plan.
While this will unlikely cover the entirety of his spending outlook, it should give us a better idea of exactly how much near-term spending to expect in a bid to kick-start the economy through this crisis. With markets recently concerned about the potential for the Fed to start laying out a tapering timeline, today should help focus markets onto the more positive fiscal outlook.
Looking ahead, keep an eye out for the latest ECB minutes, and US unemployment claims.
Data Today
1.30pm – US initial jobless claims (w/e 9 January): claims expected to rise to 790K. Markets to watch: USD crosses
Gun to head trade ideas – Update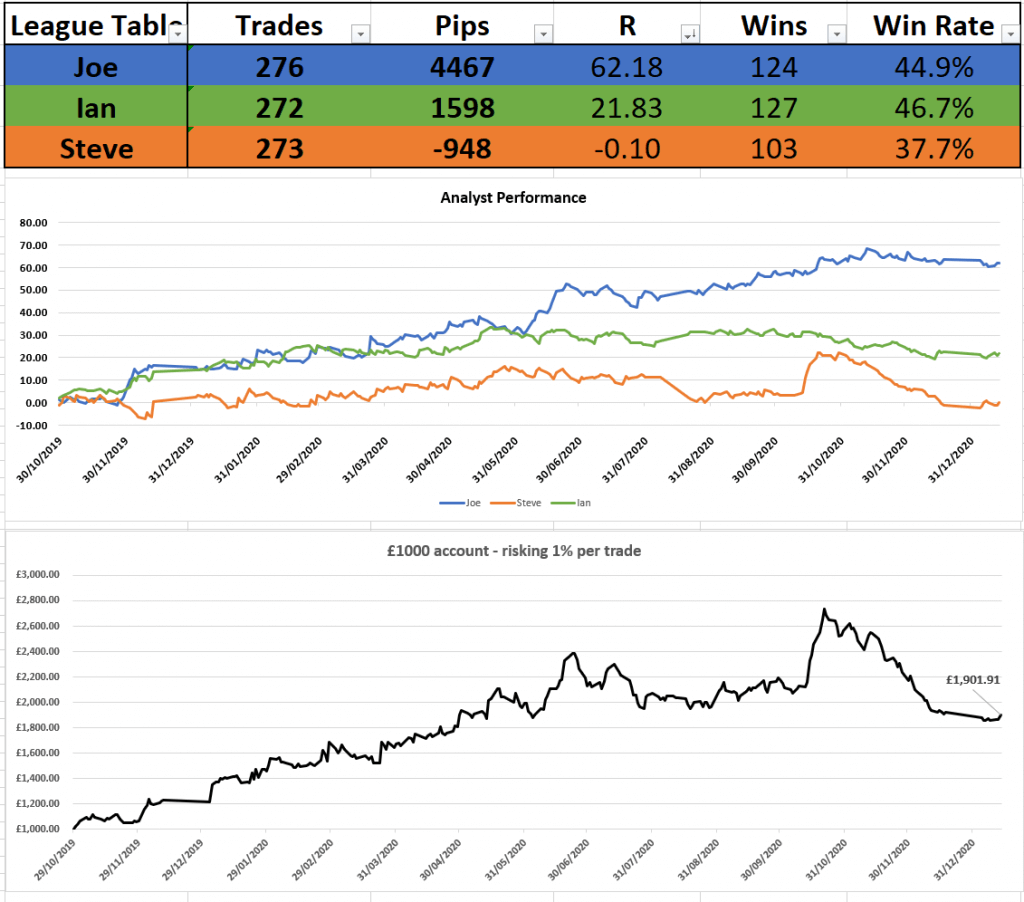 Today's trade ideas

Have a great week everyone.
Get award-winning FCA regulated signals and levels on over 30 markets, as well as education resources so you never trade alone.