Video – Talking Bull – Pence under pressure to remove Trump
Posted: 13th January 2021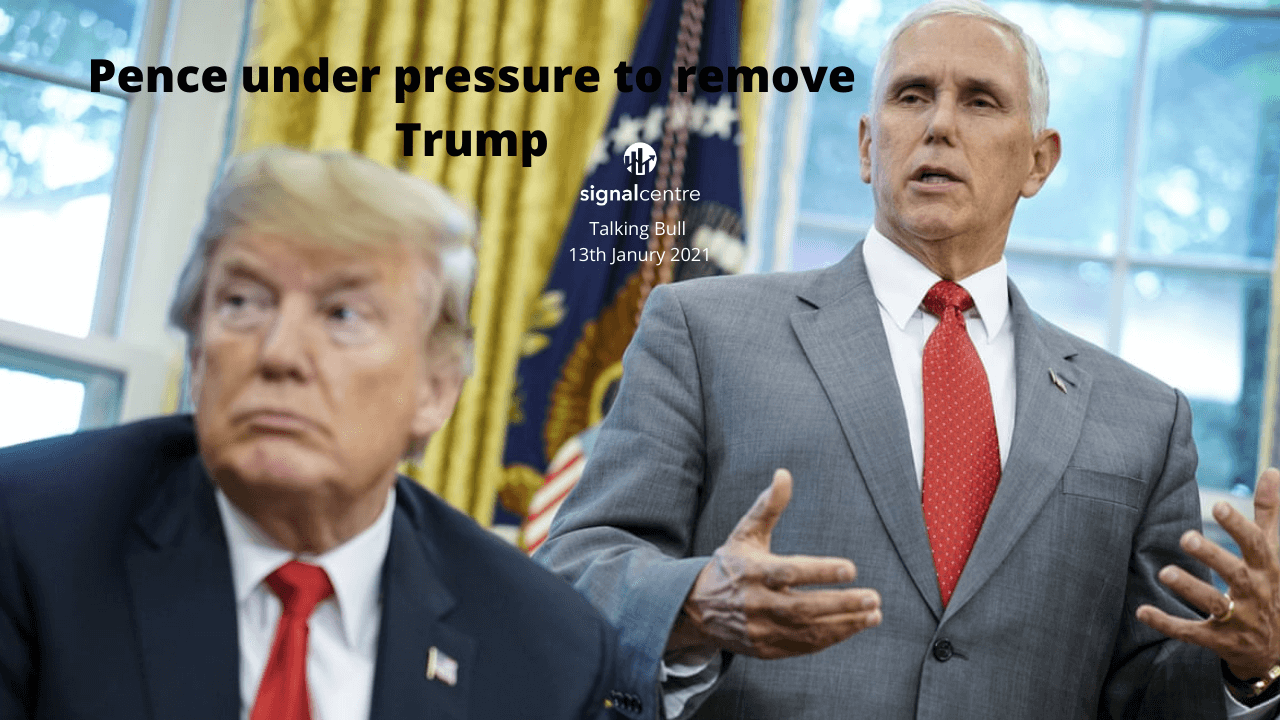 Good morning and welcome to episode 288 of 'Talking Bull'. In this video/podcast we cover the main headlines and what to expect from the day ahead. 
We take a technical look at key markets that are likely to be impacted by today's events. Also, we participate in a 'Gun to the head' challenge where each of us calls a live trade. These will expire at 9pm tonight and we will keep track of the progress over time.
We hope you enjoy it!
Join us on Telegram for more content – https://t.me/SCFree
Show notes:
Joe made 0.94R on Bitcoin. Steve was flat on Gold at 9pm. Ian was deperately unlucky on NZDUSD being stopped out by 2 ticks before it went on to reach target.
We have included an illustration based on a £1000 account. This will follow the combined return of our morning trades by risking 1% of the trading capital per trade. The 1% risk is a variable monetary amount and will rise and fall based on the success of the calls.
We are currently up 86.64% collectively since we began recording Talking Bull on the 30th October 2019. 
News
The House voted to demand U.S. Vice-President Mike Pence acts to remove President Donald Trump from office by using the 25th Amendment, a largely symbolic move ahead of a vote on Wednesday to impeach the president. Pence said he won't invoke the 25th, saying the nation needs to heal following last week's mob attack on the U.S. Capitol.
German Chancellor Angela Merkel warned Germany may need to prolong its lockdown restrictions amid nervousness that the new strain of Covid-19 found in the U.K. will pose a significant challenge to the country's health service. This has already been the case in Ireland, where hospitals are under pressure.
The U.K. will start talks with the European Union this week on post-Brexit financial services cooperation, with the two having agreed to broker a memorandum of understanding on the issue by March and London financiers keeping the faith that access will return.
Japanese and Australian markets led the way overnight, with moderate declines in the Chinese CSI 300 providing the one sour note to proceedings.
Recent dollar strength has started to unravel, with the dollar index looking to continue the weakness seen yesterday.
Bulls will hope that this risk-on move seen in the FX markets will feed through to European stocks which have been lagging their US peers.
We look set for a very important week ahead in the US, with Mike Pence currently under pressure to remove Trump under the 25th Amendment. While Biden takes office in just a week, that gives congress little time to find a way to push the President out and damage his hopes of future re-election.
Fears around a potential tapering plan at the Fed have been downplayed by Bullard and Rosengren, both agreeing that it is too early to be thinking of such a move. Looking ahead, eurozone industrial production, US CPI, and US crude inventories should provide the main events of note today.
Data Today
1.30pm – US CPI (December): prices expected to rise 1.3% YoY and 0.4% MoM, and core CPI to rise 1.6% YoY and 0.2% MoM. Markets to watch: USD crosses
3.30pm – US EIA crude oil inventories (w/e 8 January): previous week saw stockpiles fall by 8 million barrels. Markets to watch: Brent, WTI
Gun to head trade ideas – Update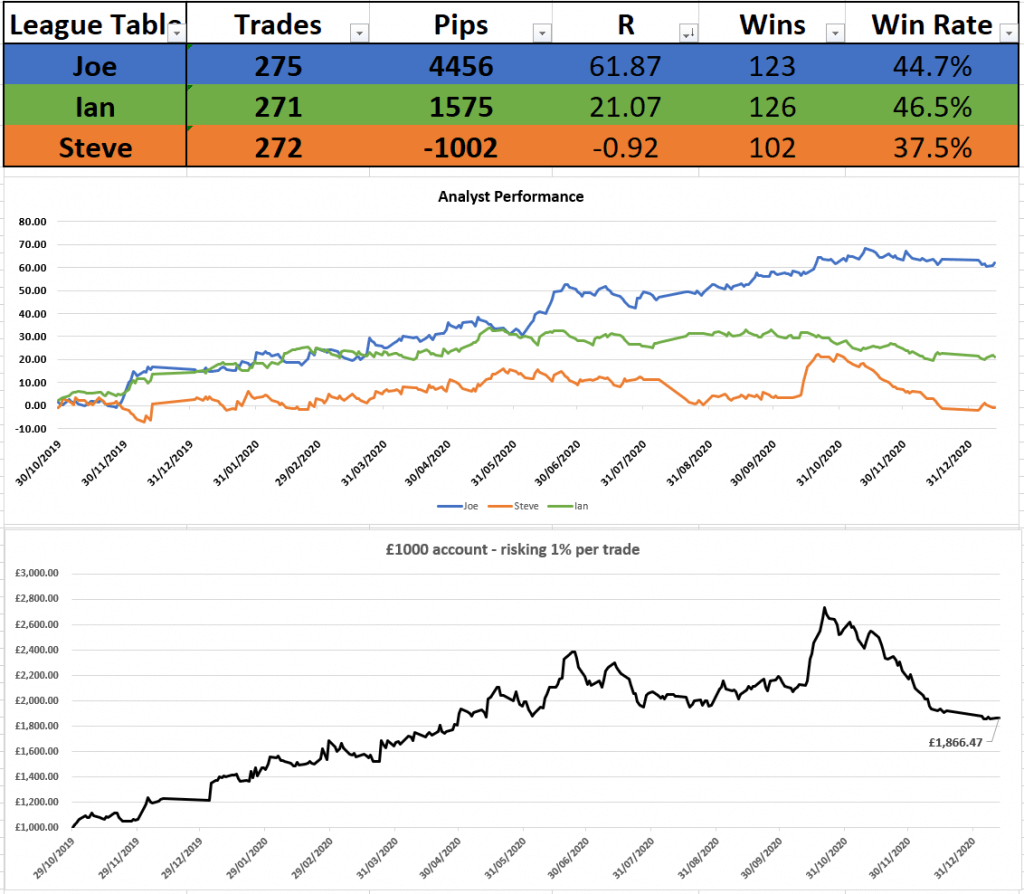 Today's trade ideas

Have a great week everyone.
Get award-winning FCA regulated signals and levels on over 30 markets, as well as education resources so you never trade alone.