Video – Talking Bull – Fed Chair Jerome Powell said "now is not the time" to exit ultra-easy monetary
Posted: 15th January 2021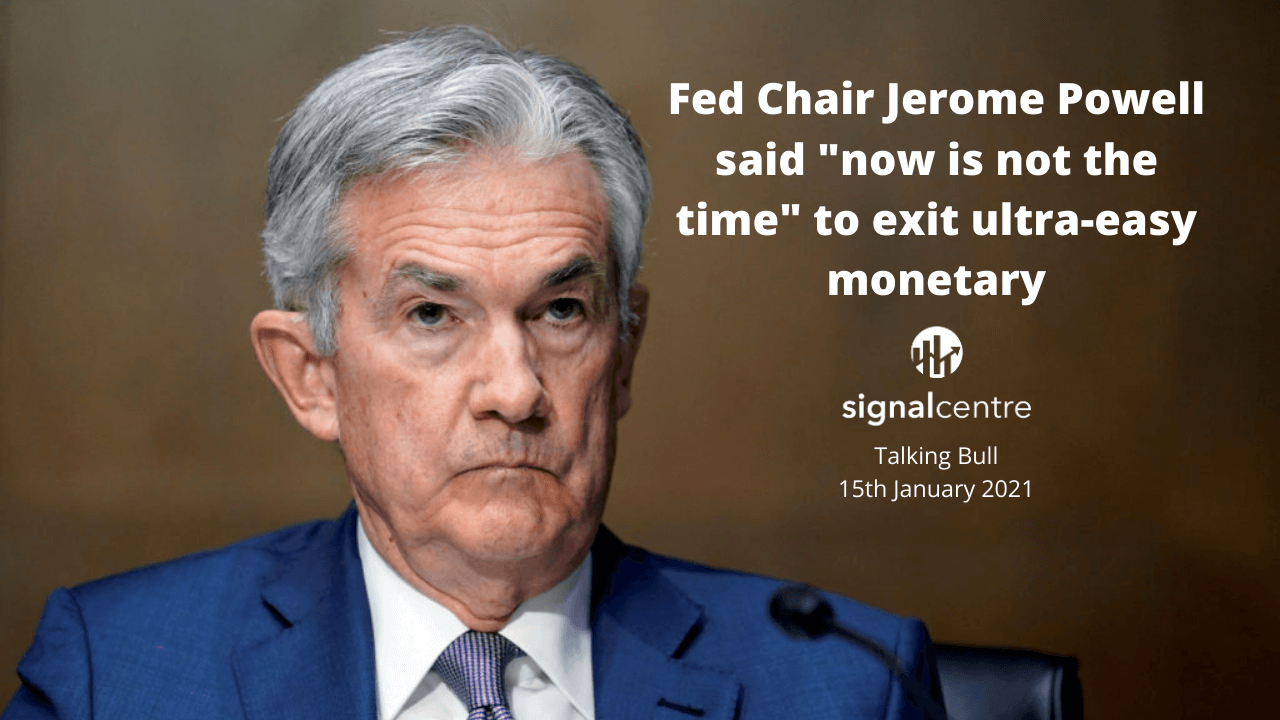 Good morning and welcome to episode 290 of 'Talking Bull'. In this video/podcast we cover the main headlines and what to expect from the day ahead. 
We take a technical look at key markets that are likely to be impacted by today's events. Also, we participate in a 'Gun to the head' challenge where each of us calls a live trade. These will expire at 9pm tonight and we will keep track of the progress over time.
We hope you enjoy it!
Join us on Telegram for more content – https://t.me/SCFree
Show notes:
3 trades, 3 stops outs yesterday.
We have included an illustration based on a £1000 account. This will follow the combined return of our morning trades by risking 1% of the trading capital per trade. The 1% risk is a variable monetary amount and will rise and fall based on the success of the calls.
We are currently up 84.46% collectively since we began recording Talking Bull on the 30th October 2019. 
News
France will extend the curfew measures in place across the country as it works to stem the tide of Covid-19 infections, and raised the prospect of a new lockdown. German Chancellor Angela Merkel, meanwhile, wants to tighten the country's lockdown as confirmed cases since the start of the pandemic surged past the 2 million mark. There is indeed growing evidence that the pandemic is sweeping across the region once again. In the U.K., Prime Minister Boris Johnson is facing risks to his leadership without a clear path for the country to exit lockdown, while London will get only a tenth of the vaccines the government has secured despite the severe pressure the capital's hospitals are under.
Federal Reserve Chair Jerome Powell said "now is not the time" to be talking about exiting ultra-easy monetary policy and pledged the central bank will give plenty of notice before scaling back its bond-buying program. His comments came after minutes from the European Central Bank's latest policy meeting showed the Governing Council unanimously agreed that additional monetary stimulus was needed, though economists don't think anything further will be required.
Asian markets have ended the week on a somewhat downbeat tone, with losses in Japan and China overshadowing marginal gains in Hong Kong. This comes after China saw their highest number of Covid cases in over ten months.
Despite the early gains seen in anticipation of Joe Biden's hotly-anticipated stimulus unveiling, that optimism soon faded despite an impressive $1.9 trillion package laid out by the President-in-waiting. Once again it seems that markets like the chase more than the actual attainment of the stimulus itself.
On the economic front, a host of data points from the UK has seen a better-than-expected November GDP reading of -2.5%. Nevertheless, with growth in deep contraction and both industrial and manufacturing production falling back, there is no doubt the UK is suffering at the hands of the recent lockdown measures.
Looking ahead, the UK NIESR GDP forecast, US retail sales, Empire state manufacturing survey, and industrial production provide a relatively busy economic calendar.
Meanwhile, investors will be watching the US banking sector as Citigroup, JP Morgan Chase, and Wells Fargo all provide their latest earnings figures.
Data Today
1.30pm – US retail sales (December), Empire mfg index (January): sales to remain flat MoM, and mfg index to rise to 5.9 from 4.8. Markets to watch: USD crosses
3pm – US Michigan consumer confidence (January, preliminary): index to rise to 81 from 80.7. Markets to watch: USD crosses
Gun to head trade ideas – Update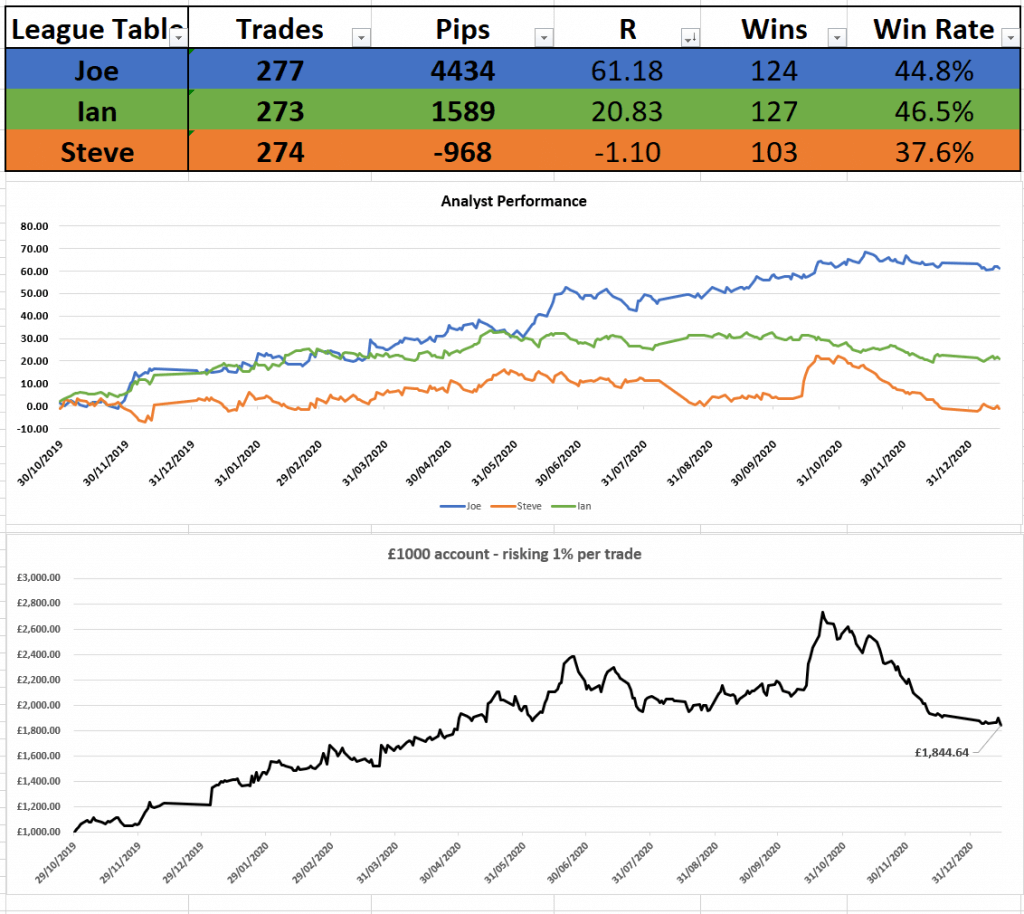 Today's trade ideas

Have a great week everyone.
Get award-winning FCA regulated signals and levels on over 30 markets, as well as education resources so you never trade alone.