Video – Talking Bull – Fresh economic hopes for China after gross domestic product jumped 6.5% in the final quarter
Posted: 18th January 2021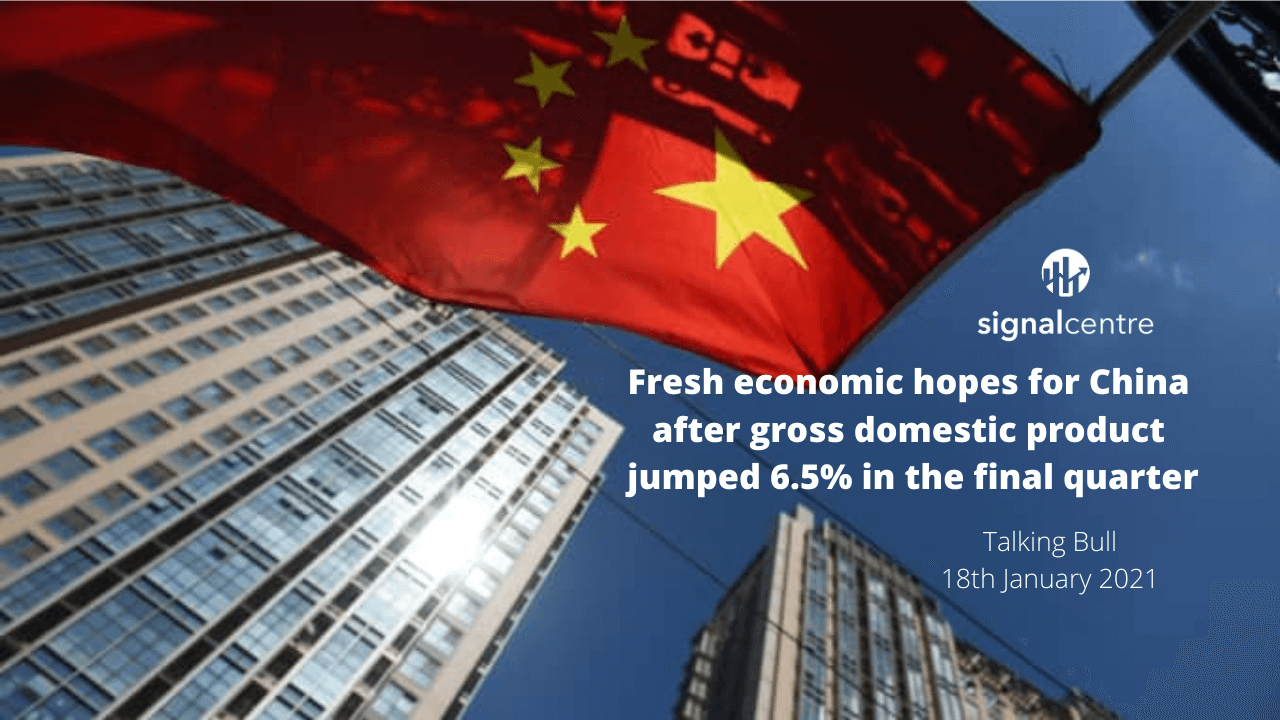 Good morning and welcome to episode 291 of 'Talking Bull'. In this video/podcast we cover the main headlines and what to expect from the day ahead. 
We take a technical look at key markets that are likely to be impacted by today's events. Also, we participate in a 'Gun to the head' challenge where each of us calls a live trade. These will expire at 9pm tonight and we will keep track of the progress over time.
We hope you enjoy it!
Join us on Telegram for more content – https://t.me/SCFree
Show notes:
Joe was flat at 9pm, Ian made 0.2R at the close, but it was Steve who stole the show with a 4.21R win on Bitcoin!
We have included an illustration based on a £1000 account. This will follow the combined return of our morning trades by risking 1% of the trading capital per trade. The 1% risk is a variable monetary amount and will rise and fall based on the success of the calls.
We are currently up 92.61% collectively since we began recording Talking Bull on the 30th October 2019. 
News
There are fresh economic hopes for China after gross domestic product jumped 6.5% in the final quarter, topping forecasts and pre-pandemic growth rates. The data also meant the Chinese economy was the only major one to avoid contraction in 2020.
European equity futures are lower ahead of a week that sees earnings season pick up pace. The main focus is forward looking guidance, with analysts predicting a sharp rebound in profits this year following an eye-watering plunge in 2020.
A mixed affair overnight has seen gains in China and Hong Kong counteracted by weakness for the Japanese and Australian markets.
Coming off the back of a whole host of Chinese economic data, it comes as no surprise to see Hang Seng and CSI 300 sentiment boosted as a result of better-than-expected GDP and industrial production data.
The Chinese Q4 GDP reading of 6.5% represents the fastest pace of growth in over two years, with improved industrial production and fixed asset investment highlighting the nature of the growth in the region. Meanwhile, Japanese industrial production came in at a worrying -0.5%, highlighting the disparity in growth between the two neighbours.
A big week lies ahead, where Joe Biden's inauguration brings the potential for further trouble and his spending promises also face uncertainty.
With UK Covid cases declining, UK traders will be hopeful that the death rate can follow suit. However, with a growing number of fast-spreading strains now evident, it seems the vaccination effort will be key as we aim to find some semblance of normality.
Looking ahead, the US MLK bank holiday means we have a relatively quiet start to affairs, with earnings season gathering pace once again tomorrow.
Data Today
None
Gun to head trade ideas – Update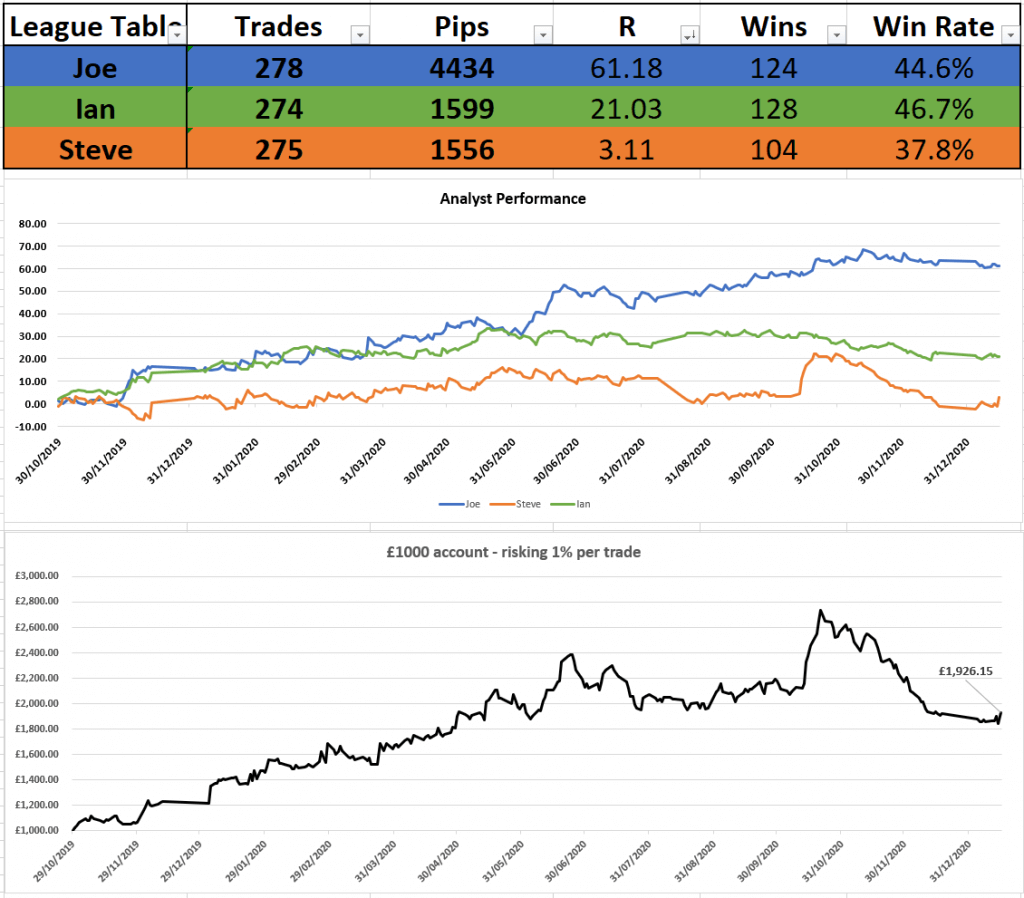 Today's trade ideas

Have a great week everyone.
Get award-winning FCA regulated signals and levels on over 30 markets, as well as education resources so you never trade alone.