Video – Talking Bull – Joe Biden becomes the 46th president of the United States today
Posted: 20th January 2021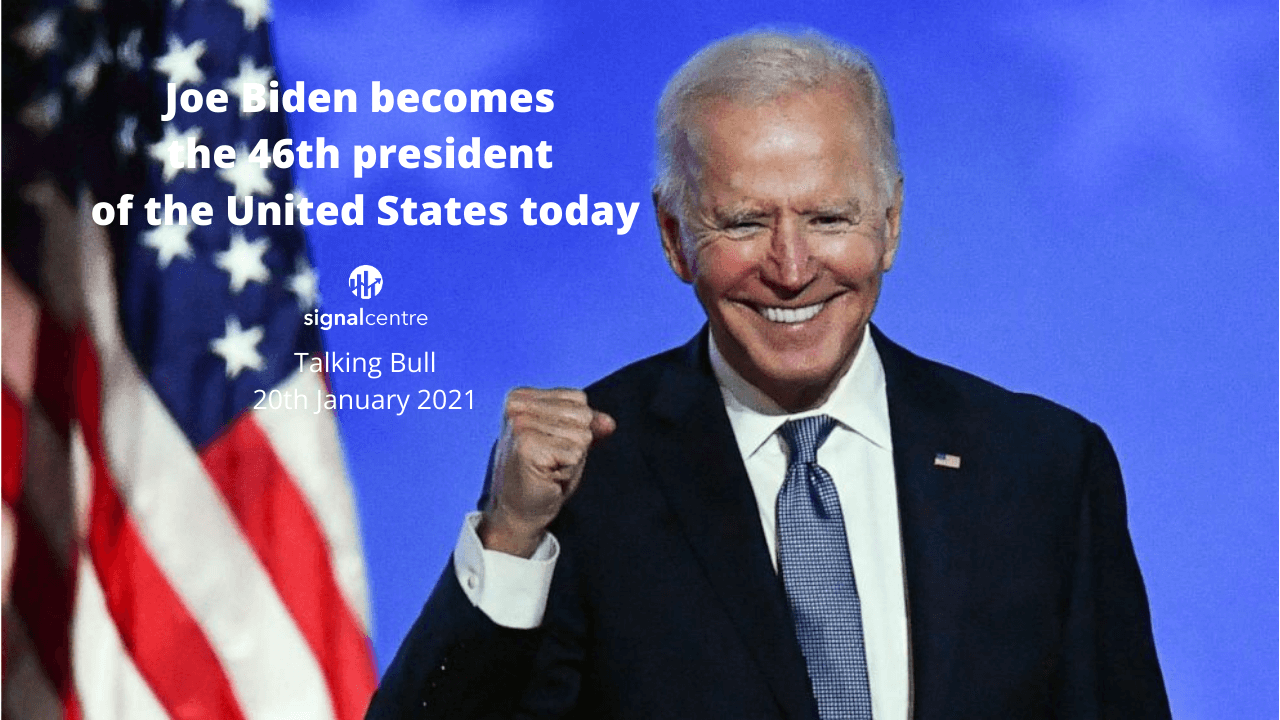 Good morning and welcome to episode 293 of 'Talking Bull'. In this video/podcast we cover the main headlines and what to expect from the day ahead. 
We take a technical look at key markets that are likely to be impacted by today's events. Also, we participate in a 'Gun to the head' challenge where each of us calls a live trade. These will expire at 9pm tonight and we will keep track of the progress over time.
We hope you enjoy it!
Join us on Telegram for more content – https://t.me/SCFree
Show notes:
Again there was a lack of follow through in our ideas. Joe made 0.15R on NZDUSD, Steve had the best outcome on the day with a 0.36R. Ian was stopped out AUDNZD.
We have included an illustration based on a £1000 account. This will follow the combined return of our morning trades by risking 1% of the trading capital per trade. The 1% risk is a variable monetary amount and will rise and fall based on the success of the calls.
We are currently up 88.50% collectively since we began recording Talking Bull on the 30th October 2019. 
News
Joe Biden becomes the 46th president of the United States Wednesday, vowing to knit the nation back together. Aside from his stimulus plan, which has already met with Republican resistance, the 78-year-old Democrat is also focused on immigration, where he'll propose a shortened pathway to citizenship for undocumented migrants.
Italian Prime Minister Giuseppe Conte scraped through a confidence vote in the country's Senate, giving him a shot at consolidating power in the days ahead.
Netflix surpassed 200 million subscribers for the first time during a best-ever year that's allowed it to generate enough cash to stop relying on debt to fuel expansion. The stock jumped 12% in after-hours trading.
Stock markets are in the early stages of a bull run, according to Goldman Sachs, which reckons the recent valuations-led rally is typical of the start of a new economic cycle. The rebound in equities is "almost identical" to the recovery from the trough of the financial crisis in 2009, which was followed by a temporary drop in share prices, the strategists say.
A largely positive overnight session has seen gains across Hong Kong, China, and Australia.
With Janet Yellen appearing in Washington to implore the Senate to "act big" and deal with the consequences later, traders are hopeful that Biden's big spending package will be approved in the near future.
With Trump out the White House, the smooth transition of power that had at times been doubted does also provide another reason for market optimism.
Early data from the UK has seen UK CPI inflation jump from 0.3% to 0.6%, while the core reading similarly rose after hitting 1.4% from 1.1%.
While today sees a monetary policy decision from the BoC, and appearances from BoE Governor Bailey, the focus will undoubtedly be on Joe Biden's inauguration with markets looking forward to an era of higher spending and reduced trade wars.
Data Today
1.30pm – Canada CPI (December): prices to rise 0.1% MoM. Markets to watch: CAD crosses
3pm – BoC rate decision: no change in policy expected. Markets to watch: CAD crosses
11.30pm – Australia Westpac consumer confidence (January): December reading 112. Markets to watch: AUD crosses
11.50pm – Japan trade balance (December): exports fell by 4.2% in November. Markets to watch: JPY crosses
Gun to head trade ideas – Update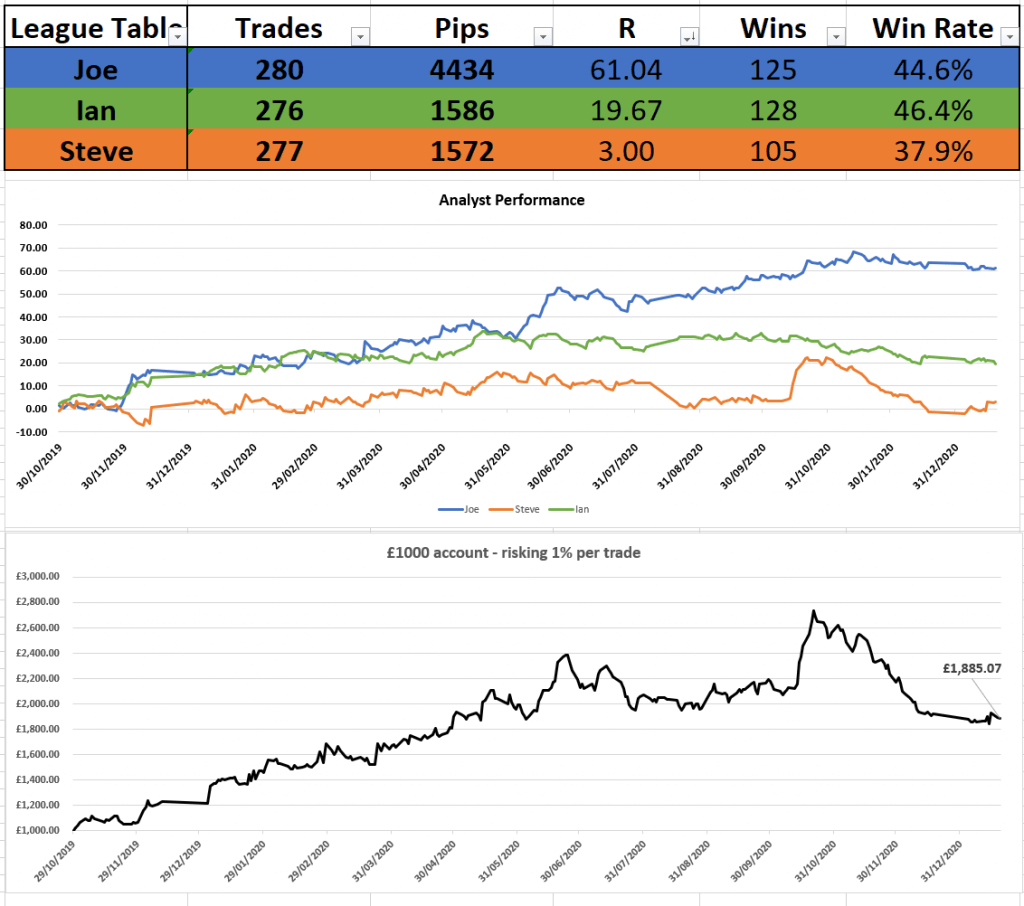 Today's trade ideas

Have a great week everyone.
Get award-winning FCA regulated signals and levels on over 30 markets, as well as education resources so you never trade alone.