Video – Talking Bull – Expectations over Biden's $1.9 trillion stimulus package appear to be improving
Posted: 21st January 2021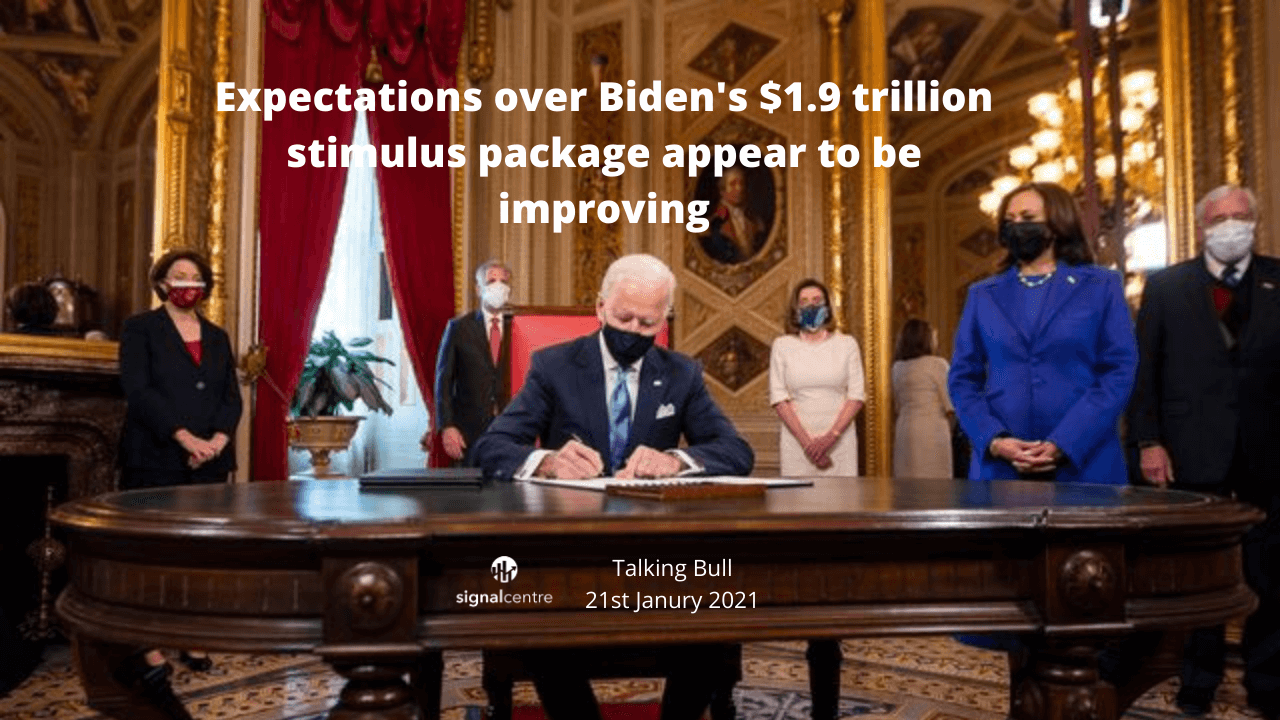 Good morning and welcome to episode 294 of 'Talking Bull'. In this video/podcast we cover the main headlines and what to expect from the day ahead. 
We take a technical look at key markets that are likely to be impacted by today's events. Also, we participate in a 'Gun to the head' challenge where each of us calls a live trade. These will expire at 9pm tonight and we will keep track of the progress over time.
We hope you enjoy it!
Join us on Telegram for more content – https://t.me/SCFree
Show notes:
Ian stole the show with a 1.96R win on USDCAD. Joe managed a small 0.35R win on DXY. Steve had a small loss on China A50 of 0.17.
We have included an illustration based on a £1000 account. This will follow the combined return of our morning trades by risking 1% of the trading capital per trade. The 1% risk is a variable monetary amount and will rise and fall based on the success of the calls.
We are currently up 92.55% collectively since we began recording Talking Bull on the 30th October 2019. 
News
It was a year ago today that the word "coronavirus" first on the Bloomberg website. Now, more than two million fatalities and a global economic recession later, it remains the dominant subject. In latest developments, the U.K. reported another record number of daily deaths.
It's a European Central Bank decision day, and while no interest rate change is expected, Bloomberg Intelligence analysts see potential downside risks to economic forecasts when President Christine Lagarde provides an update on the euro area at a press conference.
Stocks are gaining as traders weigh up what the new White House means for markets. Of near-term concern is the skeptical response from possibly influential Senate Republicans to President Joe Biden's proposed pandemic relief package. Biden, meanwhile, started his tenure vowing to end the "uncivil war" he says Donald Trump spurred, though he added his predecessor also left him a "very generous" letter.
Asian markets followed their US counterparts higher overnight, with yesterday's inauguration marking a significant shift in both word and deed.
Expectations over Biden's proposed $1.9 trillion stimulus package do appear to be improving, with some Republicans seemingly willing to work with the President to help push his plan.
Nevertheless, with Biden needing at least 10 Republican votes in the Senate, approval is far from guaranteed. The Bank of Japan opted to keep their monetary policy unchanged as they saved any further ammunition for down the line.
While the bank lifted their outlook for the next fiscal year, they also warned on near-term risks to consumption as services spending faces "strong downward pressure". Looking ahead, the ECB continues the central bank focus.
With Lagarde leading a significant shift in policy in December, it seems unlikely we will see too much this time around.
Also look out for the US unemployment claims and eurozone consumer confidence.
Data Today
12.45pm – ECB rate decision: policy to be left unchanged. Markets to watch: eurozone indices, EUR crosses
1.30pm – US jobless claims (w/e 16 January): claims to rise to 750K. Markets to watch: USD crosses
3pm – eurozone consumer confidence (January, flash): index to fall to -16. Markets to watch: EUR crosses
Gun to head trade ideas – Update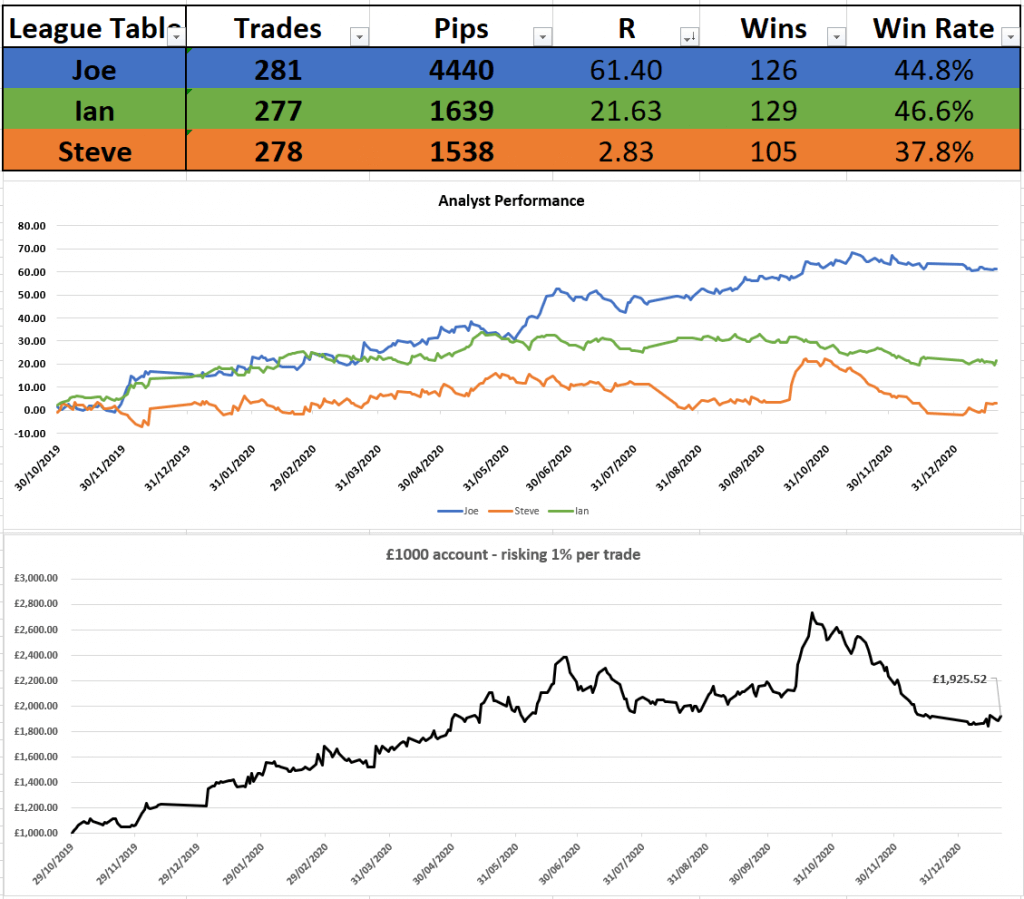 Today's trade ideas

Have a great week everyone.
Get award-winning FCA regulated signals and levels on over 30 markets, as well as education resources so you never trade alone.