Video – Talking Bull – Bitcoin is on course for its worst week in about 45 against the dollar
Posted: 22nd January 2021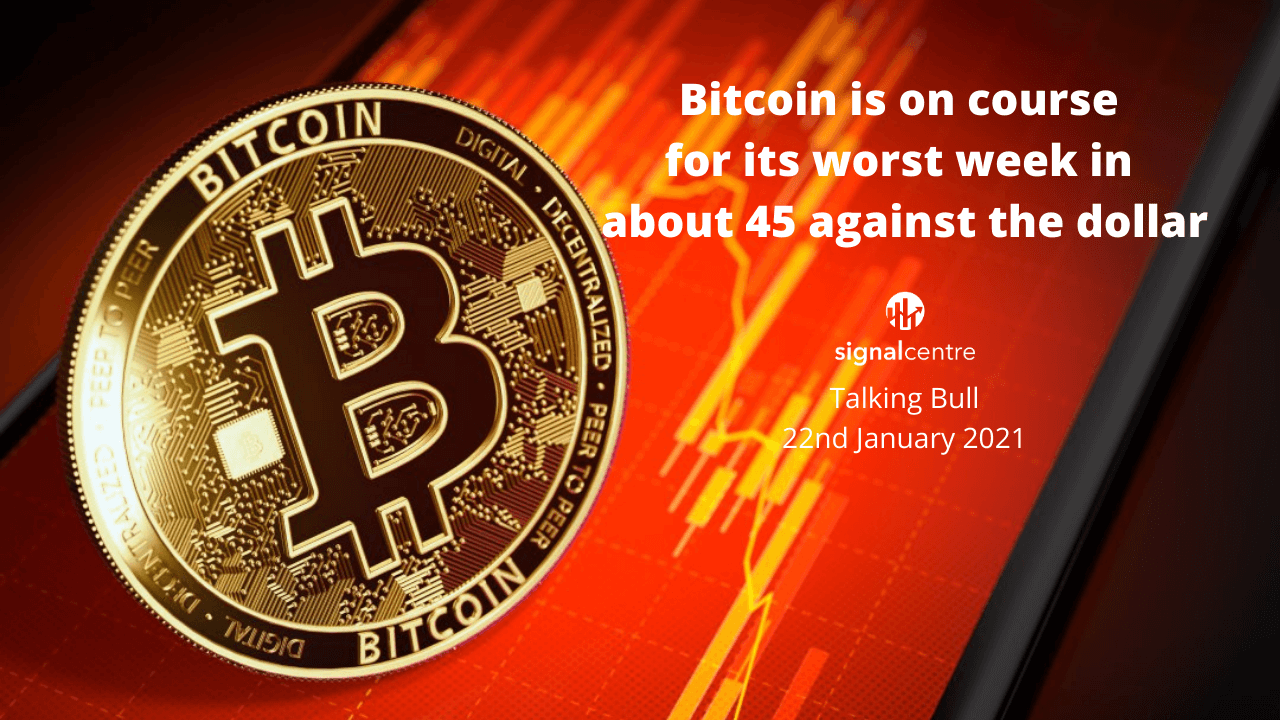 Good morning and welcome to episode 295 of 'Talking Bull'. In this video/podcast we cover the main headlines and what to expect from the day ahead. 
We take a technical look at key markets that are likely to be impacted by today's events. Also, we participate in a 'Gun to the head' challenge where each of us calls a live trade. These will expire at 9pm tonight and we will keep track of the progress over time.
We hope you enjoy it!
Join us on Telegram for more content – https://t.me/SCFree
Show notes:
3 wins yesterday, alothough none were particulalry large. Ian had the largest win with a 1R return on USDCHF, Steve made 0.95R on DXY, while Joe made 0.33R on DAX.
We have included an illustration based on a £1000 account. This will follow the combined return of our morning trades by risking 1% of the trading capital per trade. The 1% risk is a variable monetary amount and will rise and fall based on the success of the calls.
We are currently up 96.94% collectively since we began recording Talking Bull on the 30th October 2019. 
News
Bitcoin is on course for its worst week in about 45 against the dollar, down 13%. While we'd like to provide some reasons for the move, nothing fundamental has changed in recent days, nor over the past few months when its value more than tripled. The debate around the digital currency's worth rumbles on, leaving some frantically googling the catalysts, and others just keeping the faith.
Two U.S. tech heavyweight stocks fell after earnings. Intel initially gained on a premature release of its update — which it is now investigating — before falling after-hours as the group vowed to regain its lead in chip manufacturing, despite some investors calling for a rethink of that business.
A Covid-19 antibody therapy from U.S. firm Eli Lilly yielded optimistic study results as it reduced nursing home residents' risk of symptoms by as much as 80% when used preventively.
European stock futures are lower, though equities hold onto small gains for a week dominated by hopes for more after U.S. stimulus. Still, in a break from the stream of bullish commentary of late, one firm says a lack of demand for bearish options on the U.S. market may be a warning signal.
Asian markets are looking to close out the week on a largely downbeat tone, with the Hang Seng providing the most notable losses as Hong Kong prepares to implement its first ever lockdown.
In a week that has been dominated by Joe Biden's inauguration, hopes of stimulus have come to the fore, but disagreements over the filibuster rule at the Senate already highlight the difficulty finding agreement across both sides of the political divide.
The dollar has been under pressure as risk takers head into more risky assets as US markets touched record highs. However, things have been a little more unstable on the Crypto-front, with Janet Yellen's comments this week sparking a selloff that has culminated in the worst weekly decline for months.
UK data has dominated early hours, with Gfk consumer confidence falling to -28 (from -26), and retail sales plummeting to 0.3% in response to the recent tier 4 lockdown measures.
Looking ahead, a raft of PMI surveys are released throughout Europe and the US, with US crude inventories and Canadian retail sales also providing some additional interest.
Data Today
8.15am – 9am – French, German, eurozone mfg & services PMI (January, flash): heavy declines for service sector expected, while manufacturing declines slightly. Markets to watch: eurozone indices, EUR crosses
9.30am – UK mfg & services PMI (January, flash): manufacturing to fall to 45.1 while services slumps to 38.4. Markets to watch: GBP crosses
2.45pm – US mfg & services PMI (January, flash): manufacturing to drop to 54.2, while services edges down to 54.3. Markets to watch: USD crosses
3pm – US existing home sales (December): sales to fall 1% MoM. Markets to watch: USD crosses
3.30pm – US EIA crude oil inventories (w/e 15 January): stockpiles fell by 1.98 million barrels in the previous week. Markets to watch: Brent, WTI
Gun to head trade ideas – Update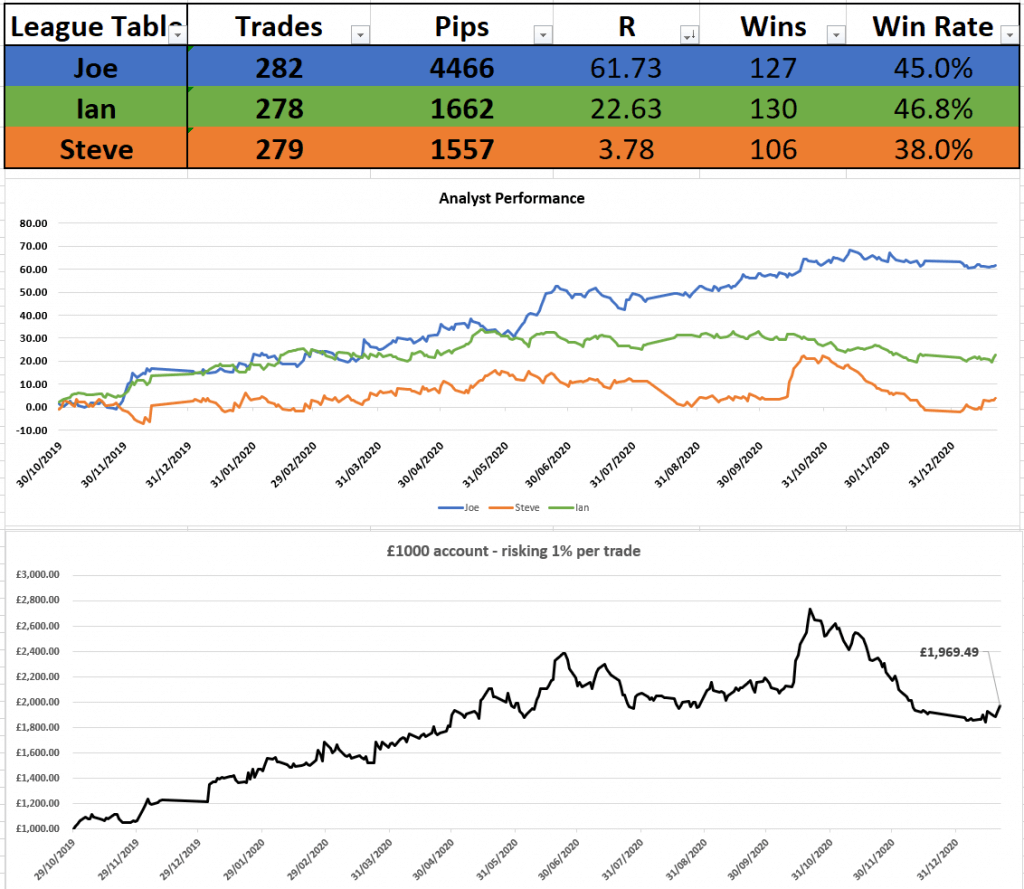 Today's trade ideas

Have a great week everyone.
Get award-winning FCA regulated signals and levels on over 30 markets, as well as education resources so you never trade alone.