Video – Talking Bull – World economy is facing a tougher start to 2021 than expected
Posted: 25th January 2021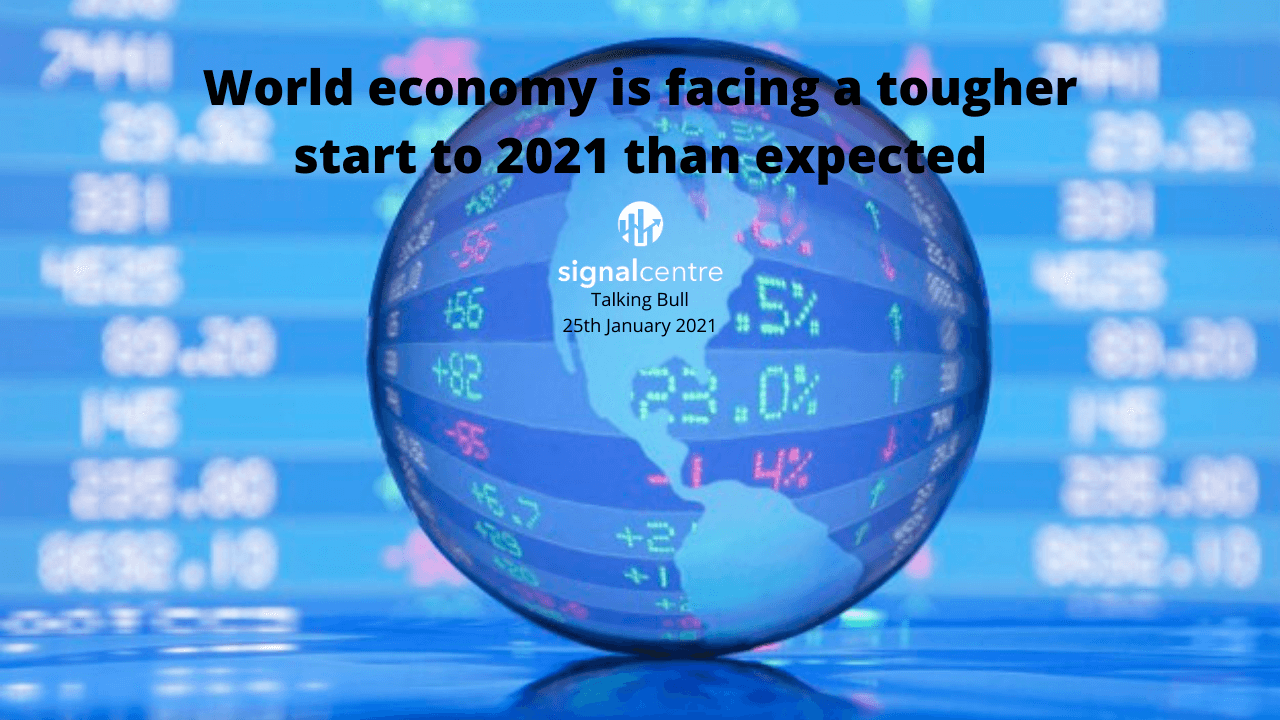 Good morning and welcome to episode 296 of 'Talking Bull'. In this video/podcast we cover the main headlines and what to expect from the day ahead. 
We take a technical look at key markets that are likely to be impacted by today's events. Also, we participate in a 'Gun to the head' challenge where each of us calls a live trade. These will expire at 9pm tonight and we will keep track of the progress over time.
We hope you enjoy it!
Join us on Telegram for more content – https://t.me/SCFree
Show notes:
A huge win for Steve on Friday to cap off the week with a 5.44R win on Bitcoin. Ian had a 0.26R win at 9pm on AUDJPY, while Joe was stopped out on EURJPY.
We have included an illustration based on a £1000 account. This will follow the combined return of our morning trades by risking 1% of the trading capital per trade. The 1% risk is a variable monetary amount and will rise and fall based on the success of the calls.
We are currently up 106.21% collectively since we began recording Talking Bull on the 30th October 2019. 
News
The world economy is facing a tougher start to 2021 than expected as coronavirus infections surge and it takes time to roll out vaccinations. While global growth is still on course to rebound quickly from the recession of last year at some point, it may take longer to ignite and not be as healthy as previously forecast. The World Bank already this month trimmed its prediction to 4% in 2021 and the International Monetary Fund will this week update its own outlook. Double-dip recessions are now expected in Japan, the euro area and U.K. as restrictions to curb the virus's spread are enforced. Record cases in the U.S. are dragging on retail spending and hiring.
Two British High Street fixtures are up for sale, and online upstarts are in the bidding to take over. Online fashion retailer Boohoo is set to acquire the Debenhams brand in a deal that will result in the closure of the group's remaining department stores, the Financial Times reported, citing two people with knowledge of the transaction. Meanwhile, Boohoo's peer Asos has emerged as the front-runner to buy the TopShop brand for more than 250 million pounds, Sky News reported, citing insiders.
Many European countries are noting a slowdown in coronavirus infections, but continue to tighten restrictions as new, more dangerous strains spread globally. The U.K. is considering tightening controls at its borders to prevent the import of new strains of coronavirus, which it fears may undermine the success of its vaccination program. France may go into another lockdown within days to halt the spread of the potentially deadlier strain that emerged in Britain last year.
Asian markets have burst back into life overnight, with optimism over Joe Biden's proposed $1.9 trillion stimulus package helping to lift sentiment after a mixed week just gone.
With a report highlighting the fact that China was the largest net recipient of foreign direct investment in 2020, we have seen outperformance for the likes of the Hang Seng and CSI 300.
That Hang Seng rise in particular was driven by outperformance in the tech sector, with traders seemingly willing to overlook the lockdown of the Kowloon peninsula.
Looking ahead, an appearance from ECB governor Lagarde, and the the German Ifo business climate survey provide two releases of note.
Data Today
9am – German IFO business climate index (January): expected to fall to 90.7. Markets to watch: EUR crosses
1.30pm – US Chicago Fed index (December): expected to fall to 0.1. Markets to watch: USD crosses
Gun to head trade ideas – Update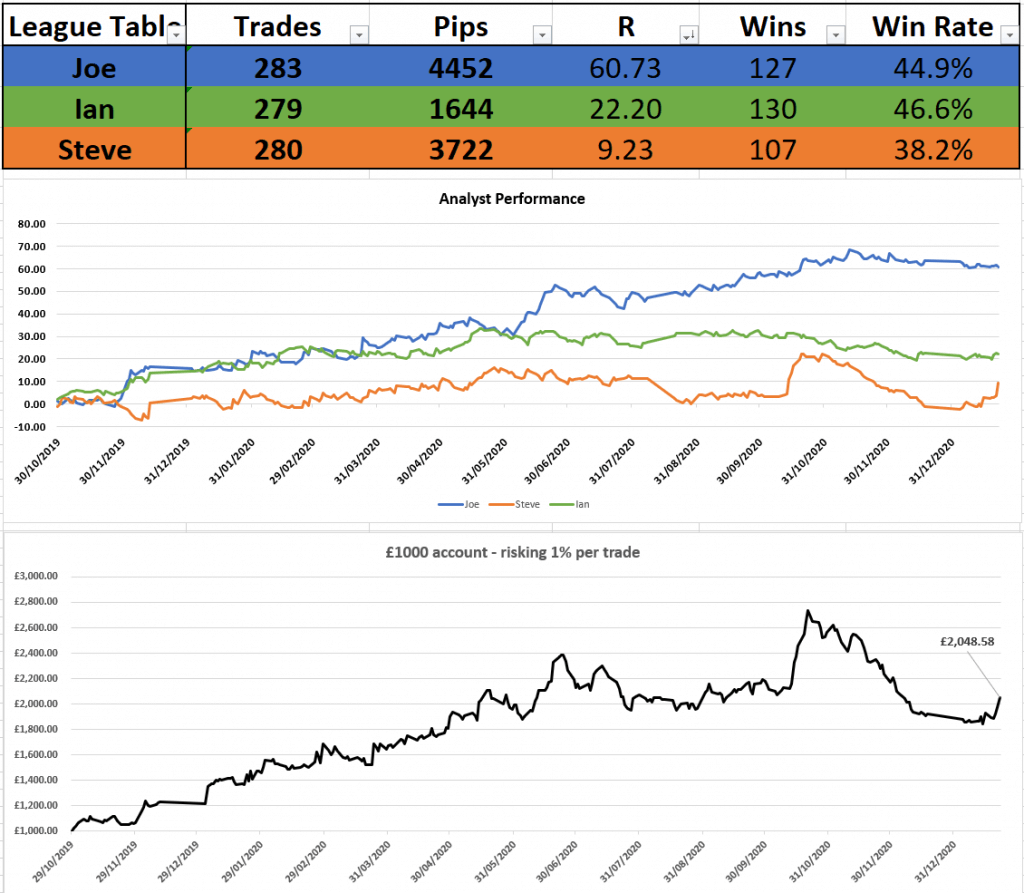 Today's trade ideas

Have a great week everyone.
Get award-winning FCA regulated signals and levels on over 30 markets, as well as education resources so you never trade alone.