Video – Talking Bull – Microsoft, Verizon, Johnson & Johnson reporting today, Apple, Facebook and Tesla tomorrow
Posted: 26th January 2021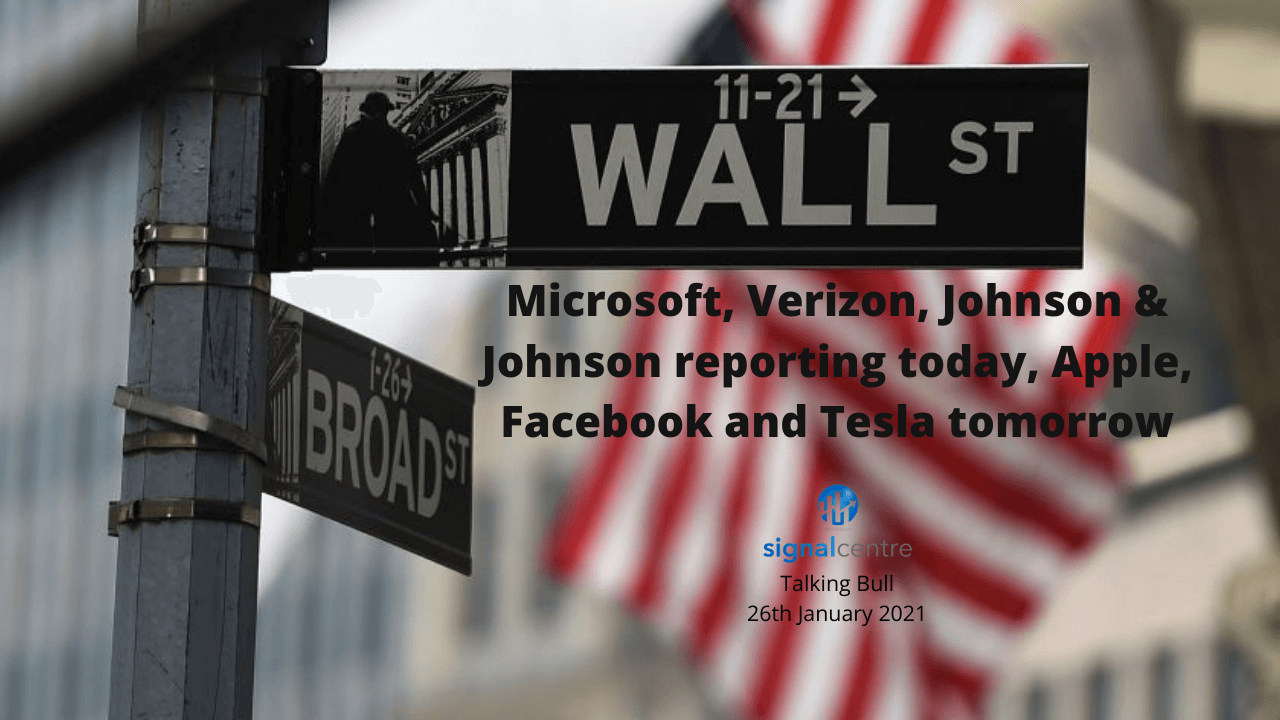 Good morning and welcome to episode 297 of 'Talking Bull'. In this video/podcast we cover the main headlines and what to expect from the day ahead. 
We take a technical look at key markets that are likely to be impacted by today's events. Also, we participate in a 'Gun to the head' challenge where each of us calls a live trade. These will expire at 9pm tonight and we will keep track of the progress over time.
We hope you enjoy it!
Join us on Telegram for more content – https://t.me/SCFree
Show notes:
Another decent day on the gun to the head challenge. Joe hit target on Dow for a 3.41R win. Ian was 0.88R up at 9pm on EURUSD. Steve missed out yesterday due to technical issues.
We have included an illustration based on a £1000 account. This will follow the combined return of our morning trades by risking 1% of the trading capital per trade. The 1% risk is a variable monetary amount and will rise and fall based on the success of the calls.
We are currently up 115.05% collectively since we began recording Talking Bull on the 30th October 2019. 
News
Italian Prime Minister Giuseppe Conte will resign this morning to avoid a damaging defeat in the Senate and maneuver to return at the head of a new government. According to unnamed officials, the gambit is that by preemptively offering his resignation to Italy's president, Conte will then be asked to take another shot at putting together a government.
It's been 24 hours of mixed news on the pandemic front. As Merck abandoned its pursuit of a vaccine amid lackluster trial data, the World Health Organization warned that vaccine coverage won't reach a point that would stop transmission of the virus in the foreseeable future. The European Union plans to require notification about intentions to export vaccines from facilities in the EU to other countries as the bloc lags behind both the U.S. and the U.K. in terms of doses administered as a share of its population. Meanwhile, Moderna said its vaccine will protect against both the South African and U.K. strains of the coronavirus, and European countries including Germany, France and the U.K. logged fewer new cases.
With Microsoft, Verizon, and Johnson & Johnson reporting today and Apple, Facebook and Tesla due tomorrow, it's peak earnings season in the U.S. Companies representing 35.8% of the S&P 500's market capitalization report this week. So far, most U.S. companies who posted profit that beat analyst expectations for the fourth-quarter ended up underperforming the benchmark, as investors focus on outlook instead.
Sentiment across Asia appears to have taken a turn for the worst, with China and Hong Kong in particular reversing yesterday's gains so see 2% losses in Tuesday.
As seen in Europe, markets are straddling the positivity of a potential US stimulus package with growing fears of lockdowns in response to the latest rise in Covid cases.
With Hong Kong's Kowloon district under lockdown and a fresh bout of restrictions in China due to a spike in cases, the near-term suffering is taking its toll on sentiment.
Early jobs data out of the UK has seen a better-than-expected showing across average earnings, claimant count, and unemployment. In particular, the sharp slump in claimant count (7k from 38k) highlights a better-than-expected performance, despite seeing tier 4 lockdown measures implemented mid-month.
Looking ahead, US HPI and consumer confidence provide two main events of note.
Data Today
3pm – US consumer confidence (January): index to fall to 88. Markets to watch: USD crosses
Gun to head trade ideas – Update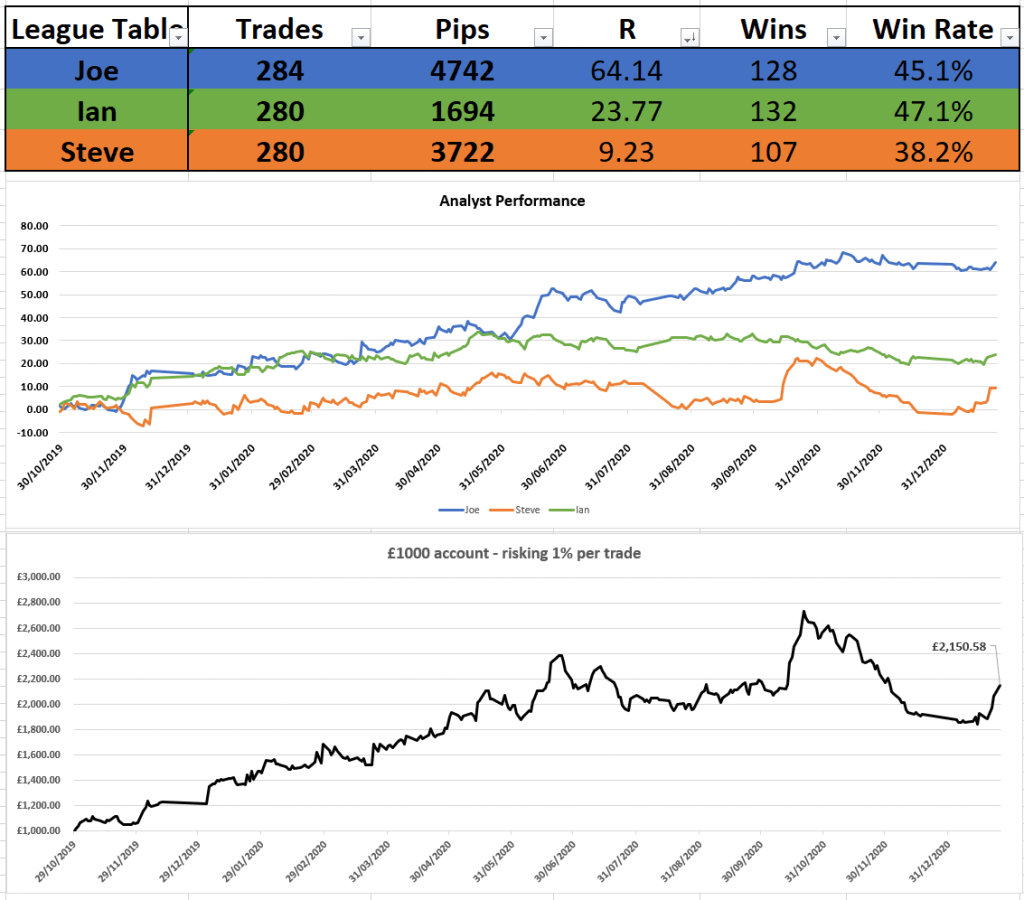 Today's trade ideas

Have a great week everyone.
Get award-winning FCA regulated signals and levels on over 30 markets, as well as education resources so you never trade alone.