Video – Talking Bull – Johnson hailed a "significant milestone" as the the country recorded 15 million vaccinations
Posted: 15th February 2021
Good morning and welcome to episode 311 of 'Talking Bull'. In this video/podcast we cover the main headlines and what to expect from the day ahead. 
We take a technical look at key markets that are likely to be impacted by today's events. Also, we participate in a 'Gun to the head' challenge where each of us calls a live trade. These will expire at 9pm tonight and we will keep track of the progress over time.
We hope you enjoy it!
Join us on Telegram for more content – https://t.me/SCFree
Show notes:
Another win for Steve on Bitcoin of 0.69R. Small losses for Joe and Ian, 0.13R on USDCHF and 0.51R on NZDJPY.
We have included an illustration based on a £1000 account. This will follow the combined return of our morning trades by risking 1% of the trading capital per trade. The 1% risk is a variable monetary amount and will rise and fall based on the success of the calls.
We are currently up 87.60% collectively since we began recording Talking Bull on the 30th October 2019. 
News
Britain's Boris Johnson hailed a "significant milestone" as the the country recorded 15 million vaccinations against the coronavirus, cementing a record for delivering one of the most successful immunization programs in the world. More than 25% of the adult population has now received at least one shot. The success has set Johnson up for a tussle with Conservatives in Parliament who want the prime minister to move faster to ease a third national lockdown that has closed schools and shuttered businesses still reeling from the deepest economic slump in more than 300 years.
Former President Donald Trump was acquitted by the Senate Saturday on the charge of inciting the Jan. 6 riot at the Capitol after an unprecedented second impeachment trial that exposed a Republican Party deeply divided over Trump's conduct and uneasy with his continued role in public life.
Bitcoin reached a new record on Sunday, but retreated before reaching $50,000. The digital token then dropped as much as 6.1% to $45,893, paring its advance so far this year to about 60%. Signs that the financial industry may widen its embrace of Bitcoin had fueled the weekend jump
Crude oil and natural gas futures continued to rally as an arctic freeze gripping the central U.S. is ratcheting up pressure on global energy prices already trading at unprecedented levels. About 800 daily records for cold temperatures have been set in the past week as Arctic air pushes all the way to the Gulf of Mexico, sending gyrations through energy markets and prompting warnings that rolling blackouts may become necessary in Texas.
Stocks throughout Japan and Australia have kicked off the week in style, with the Nikkei 225 leading the way after gaining almost 2% overnight.
That comes in the wake of a better-than-expected set of growth figures in Japan, with Q4 growth of 3% and a Q3 revision to 5.3% both a welcome surprise.
With Chinese markets and US markets closed for national holidays today, we are looking at a low volume day to start the week.
Meanwhile, Donald Trump's swift victory at the impeachment trial does allow the focus to shift back onto stimulus, with traders seeing that fiscal package as a driver of market upside. Looking ahead, eurozone industrial production provides a data highlight, while a Eurogroup meeting sees finance ministers discuss exactly how they can aid the recovery with more 'targeted measures'.
Data Today
US markets closed for Presidents' Day
Gun to head trade ideas – Update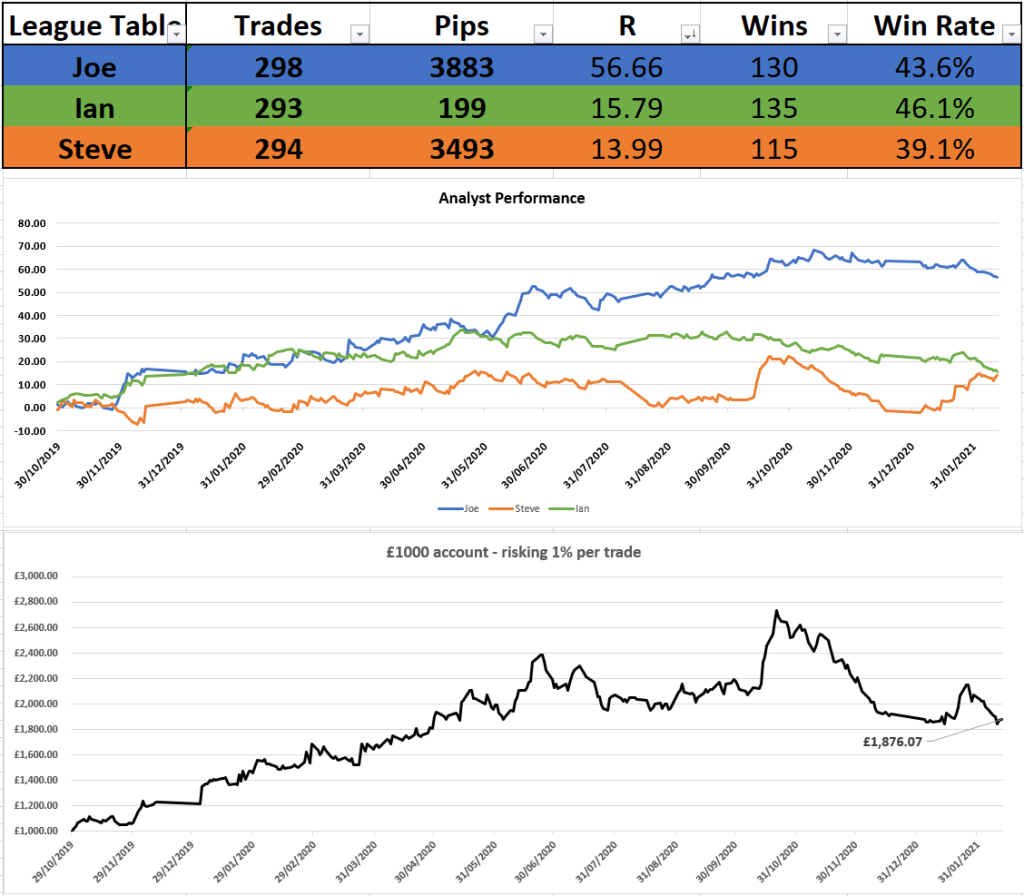 Today's trade ideas

Have a great week everyone.
Get award-winning FCA regulated signals and levels on over 30 markets, as well as education resources so you never trade alone.