Video – Talking Bull – Energy crisis crippling Texas's power system
Posted: 16th February 2021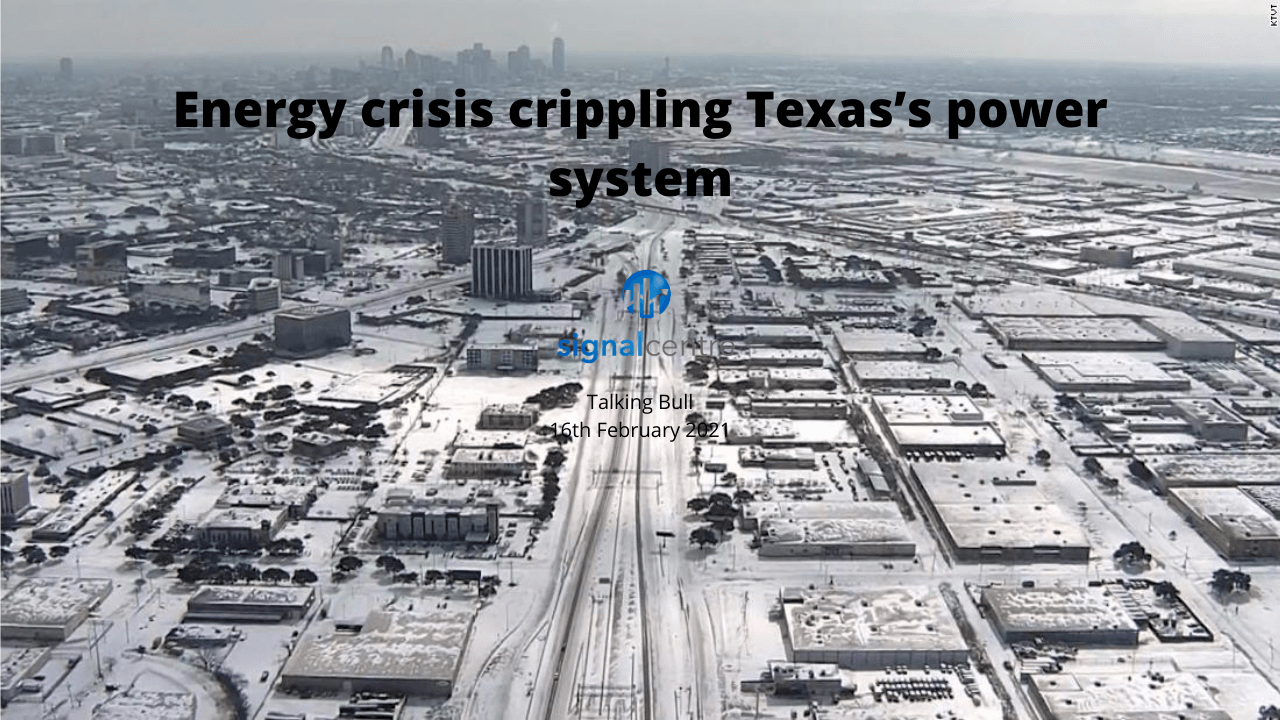 Good morning and welcome to episode 312 of 'Talking Bull'. In this video/podcast we cover the main headlines and what to expect from the day ahead. 
We take a technical look at key markets that are likely to be impacted by today's events. Also, we participate in a 'Gun to the head' challenge where each of us calls a live trade. These will expire at 9pm tonight and we will keep track of the progress over time.
We hope you enjoy it!
Join us on Telegram for more content – https://t.me/SCFree
Show notes:
Joe had the only winner yesterday with a 0.74R return on Oil. Steve and Ian were stopped out on Gold and Bitcoin.
We have included an illustration based on a £1000 account. This will follow the combined return of our morning trades by risking 1% of the trading capital per trade. The 1% risk is a variable monetary amount and will rise and fall based on the success of the calls.
We are currently up 85.24% collectively since we began recording Talking Bull on the 30th October 2019. 
News
U.K. Prime Minister Boris Johnson is drawing up plans for gradually lifting pandemic restrictions on socializing, shopping and traveling to work, and aims to set out target dates for when the curbs will be eased. "We want this lockdown to be the last," he said at a news conference from 10 Downing Street on Monday. "We want progress to be cautious but irreversible." Johnson's priority will be to try to reopen schools from March 8, but no decision has yet been taken on whether all age groups will return to classrooms at the same time.
The U.K. could need tax increases of about 60 billion pounds if Chancellor of the Exchequer Rishi Sunak wants to balance the books, according to the Institute for Fiscal Studies. The warning sets the tone for the Treasury's budget on March 3, when Sunak is due to outline how he intends to address the highest government borrowing in peacetime
The energy crisis that crippled Texas's power system and sent energy prices soaring to record levels is deepening with at least 5 million people across the U.S. taking turns being plunged into darkness to avoid a total collapse of their grids.
Asian markets have continued to move forward in a somewhat effervescent mood, with the Hang Seng joining in the action after their recent break.
That catch-up move has seen the Hong Kong index gain almost 2%, while Chinese mainland markets remained closed once again.
Gains in Asia appear to set the stage for another day of market optimism, with global stocks expected to post a 12th consecutive positive session in anticipation of a vaccine-led reopening phase within months.
Overnight minutes from the RBA gave an interesting clue that their bond purchases are largely about keeping up with other central banks to avoid a strong AUD. Meanwhile, things heat up a little on the economic front, with eurozone GDP, employment change, and ZEW economic sentiment readings released this morning.
Meanwhile the US returns from its long weekend, with a catch-up move likely. That session will see a focus on the Empire state manufacturing survey release.
Data Today
10am – eurozone GDP (Q4, 2nd estimate): QoQ rate estimated to be -0.7%. Markets to watch: EUR crosses
10am – German ZEW index (February): index to fall to 61. Markets to watch: EUR crosses
1.30pm – US Empire state mfg index (February): index to rise to 4.6 from 3.5. Markets to watch: USD crosses
11.50pm – Japan trade balance (January): exports rose 2% in December. Markets to watch: JPY crosses
Gun to head trade ideas – Update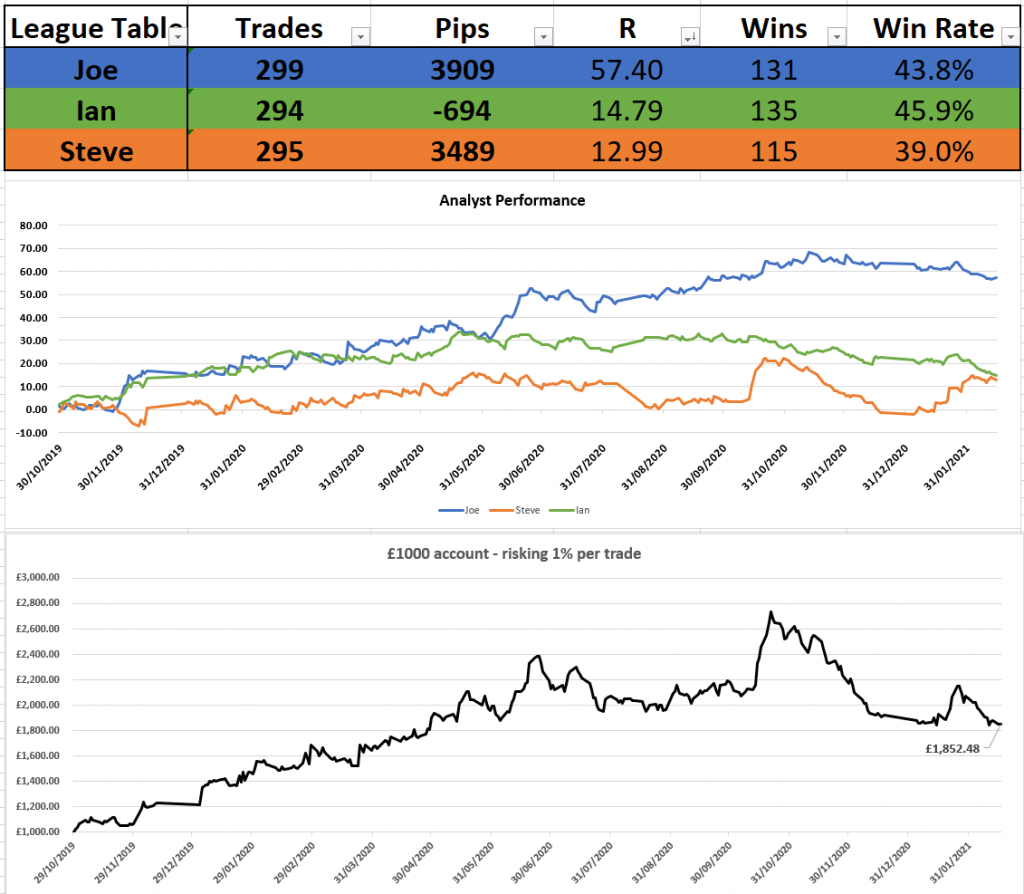 Today's trade ideas

Have a great week everyone.
Get award-winning FCA regulated signals and levels on over 30 markets, as well as education resources so you never trade alone.