Video – Talking Bull – Vaccination drives have begun delivering results
Posted: 17th February 2021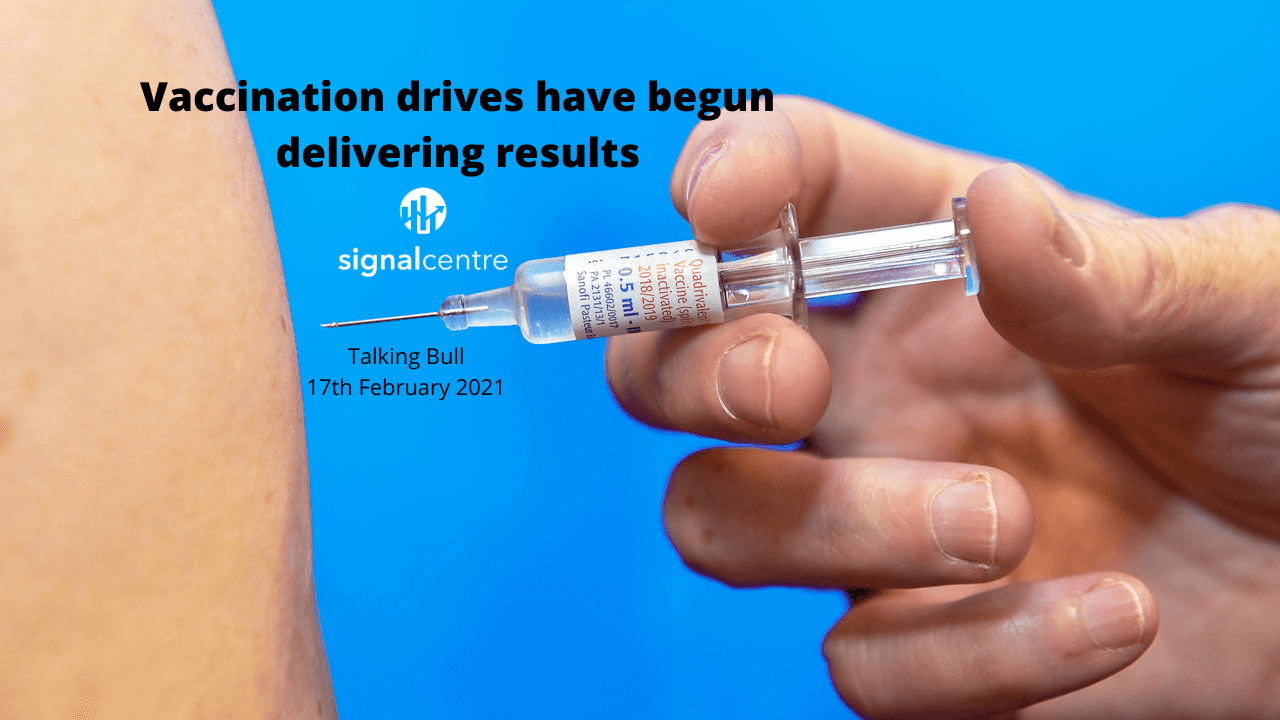 Good morning and welcome to episode 313 of 'Talking Bull'. In this video/podcast we cover the main headlines and what to expect from the day ahead. 
We take a technical look at key markets that are likely to be impacted by today's events. Also, we participate in a 'Gun to the head' challenge where each of us calls a live trade. These will expire at 9pm tonight and we will keep track of the progress over time.
We hope you enjoy it!
Join us on Telegram for more content – https://t.me/SCFree
Show notes:
Joe had the only winner yesterday with a 0.57R return on DAX. Steve and Ian were stopped out on Bitcoin and USDJPY.
We have included an illustration based on a £1000 account. This will follow the combined return of our morning trades by risking 1% of the trading capital per trade. The 1% risk is a variable monetary amount and will rise and fall based on the success of the calls.
We are currently up 82.59% collectively since we began recording Talking Bull on the 30th October 2019. 
News
Vaccination drives have begun delivering results, with a report in the U.K. suggesting that people over age 80 — a high-priority group — were the most likely to test positive for Covid-19 antibodies. That followed an Israeli study showing a 94% drop in symptomatic cases among the vaccinated.
Hedge funds' fourth-quarter holdings disclosures, so-called 13F filings, arrived overnight. They showed Warren Buffett's Berkshire Hathaway reducing its stake in Apple during recent months, while adding long positions in Verizon, Chevron and insurance broker Marsh & McLennan. Tiger Global sold a large portion of its profitable investment in solar power firm Sunrun. It added to its stake in Microsoft, alongside hedge fund peers Viking and Maverick Capital. Philippe Laffont's Coatue Management increased its stakes in 26 companies, including Walt Disney. Outside the hedge fund universe, the filings showed Saudi Arabia's sovereign wealth fund piling into video games, adding stakes in Activision Blizzard, Electronic Arts and Take-Two Interactive.
A mixed affair overnight has seen the Hang Seng provide the one bright spark in an otherwise downbeat session that has seen Japanese and Australian markets lose ground.
Meanwhile, Chinese markets remained closed as the country prepares for tomorrow's reopening. Wider market sentiment is being dampened by the prospect of rising inflation, with the UK inflation number continuing that theme after posting a third consecutive gain to reach 0.7%.
With US 10-year yields at the highest level in a year, we have seen some of the heat taken out of markets such as stocks and precious metals.
Looking ahead, the inflation theme remains key, with Canadian CPI and US PPI expected this afternoon. Meanwhile, US industrial production rounds off the days data.
Data Today
1.30pm – US retail sales, PPI (January): sales to rise 0.7% MoM and PPI to rise 0.4% MoM. Markets to watch: USD crosses
1.30pm – Canada CPI (January): prices expected to fall 0.1% MoM. Markets to watch: CAD crosses
7pm – FOMC minutes: these will help provide further information on the Fed's policy outlook. Markets to watch: USD crosses
Gun to head trade ideas – Update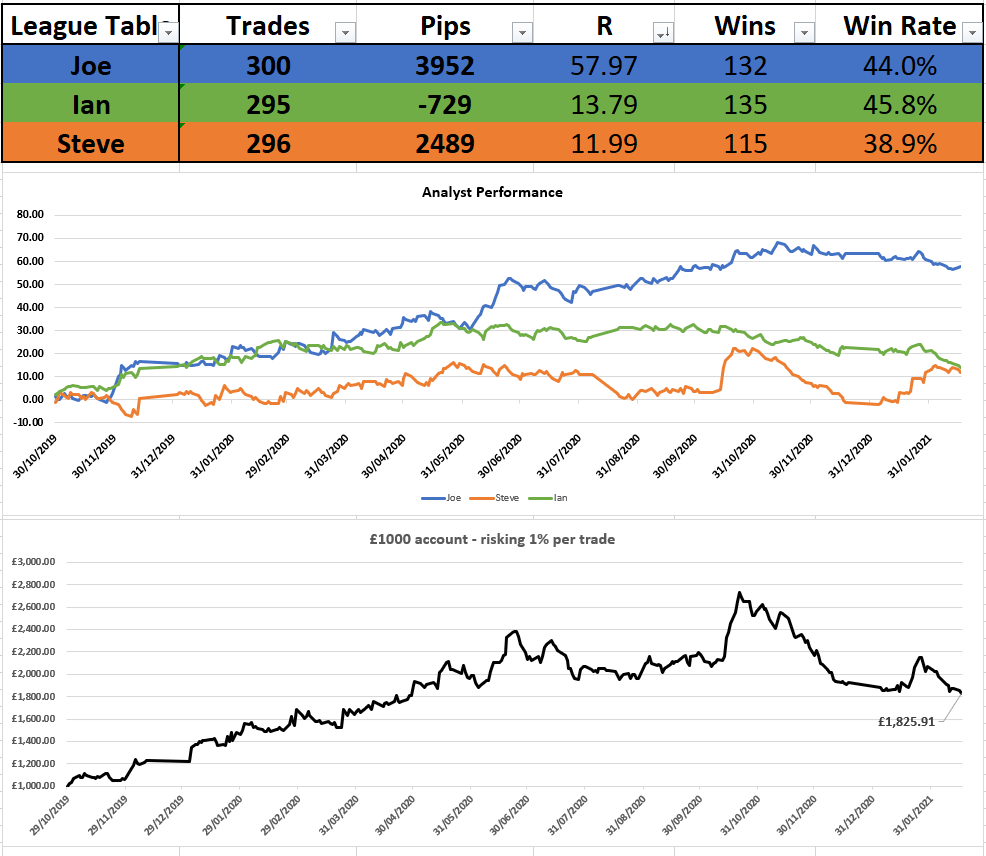 Today's trade ideas

Have a great week everyone.
Get award-winning FCA regulated signals and levels on over 30 markets, as well as education resources so you never trade alone.