Talking Bull – Six cases of a Brazilian coronavirus variant have been detected in the U.K
Posted: 1st March 2021
Good morning and welcome to episode 321 of 'Talking Bull'. In this video/podcast we cover the main headlines and what to expect from the day ahead. 
We take a technical look at key markets that are likely to be impacted by today's events. Also, we participate in a 'Gun to the head' challenge where each of us calls a live trade. These will expire at 9pm tonight and we will keep track of the progress over time.
We hope you enjoy it!
Join us on Telegram for more content – https://t.me/SCFree
Show notes:
3 trades, 3 stop outs on Friday.  – 3R
We have included an illustration based on a £1000 account. This will follow the combined return of our morning trades by risking 1% of the trading capital per trade. The 1% risk is a variable monetary amount and will rise and fall based on the success of the calls.
We are currently up 85.23% collectively since we began recording Talking Bull on the 30th October 2019. 
News
$100 a barrel oil is being spoken about again, and while Bank of America's call for Brent crude to hit that level over the next few years may seem premature, such speculation reflects how Covid-19 vaccines have transformed the outlook for crude. Prices have rallied to pre-virus levels, as a glut of supply vanishes and after U.S. production took a hit from freezing storms. OPEC+ is expected to agree to increase production when it meets on Thursday.
Legendary investor Warren Buffett released his famous annual letter, using it to highlight how his firm, Berkshire Hathaway, has seen its stake in Apple swell. The Oracle of Omaha has amassed $120 billion of Apple stock since his conglomerate started purchases in late 2016, while only spending about $31 billion building that stake. Part of the increase was due to the iPhone maker repurchasing its own stock, which is something Berkshire is doing itself. Meanwhile, some readers were left disappointed that the 90-year-old didn't offer much opinion on issues like the pandemic and politics, or race and equality.
Watch Disney and Netflix shares in New York later after the former grabbed the top award at the Golden Globes for its film "Nomadland," while Netflix dominated in television with hits like "The Crown" and "Queen's Gambit."
Six cases of a Brazilian coronavirus variant have been detected in the U.K., Public Health England said, warning the mutation may be more resistant to vaccines. Officials are contacting all passengers on a specific flight from Sao Paulo to London Heathrow via Zurich in order to test them and their households. Heathrow, meanwhile, will begin charging departing passengers an extra fee in an effort to claw back costs spurred by the pandemic.
Markets in Japan, Australia, China and Hong Kong all rose overnight, marking a more positive start to the new month, after a dismal end to February that saw heavy losses for most global indices.
Bonds also rose, taking some heat out of the rising yield trade that has so unnerved investors in recent week, although it is far from clear that the rapid appreciation in yields is over.
Japanese manufacturing grew at the fastest pace in two years, according to a PMI survey released overnight, as greater demand from overseas led a recovery.
A more positive open is expected for European markets, while US futures also point to a good start to March on Wall Street. Key events today include German CPI figures and the US ISM manufacturing PMI.
Data Today
1pm – Germany CPI (February, preliminary): prices to rise 1% YoY. Markets to watch: EUR crosses
3pm – US ISM mfg PMI (February): expected to fall to 58.3 from 58.7. Markets to watch: US indices, USD crosses
11.30pm – Japan unemployment rate (January): expected to rise to 3%. Markets to watch: JPY crosses
Gun to head trade ideas – Update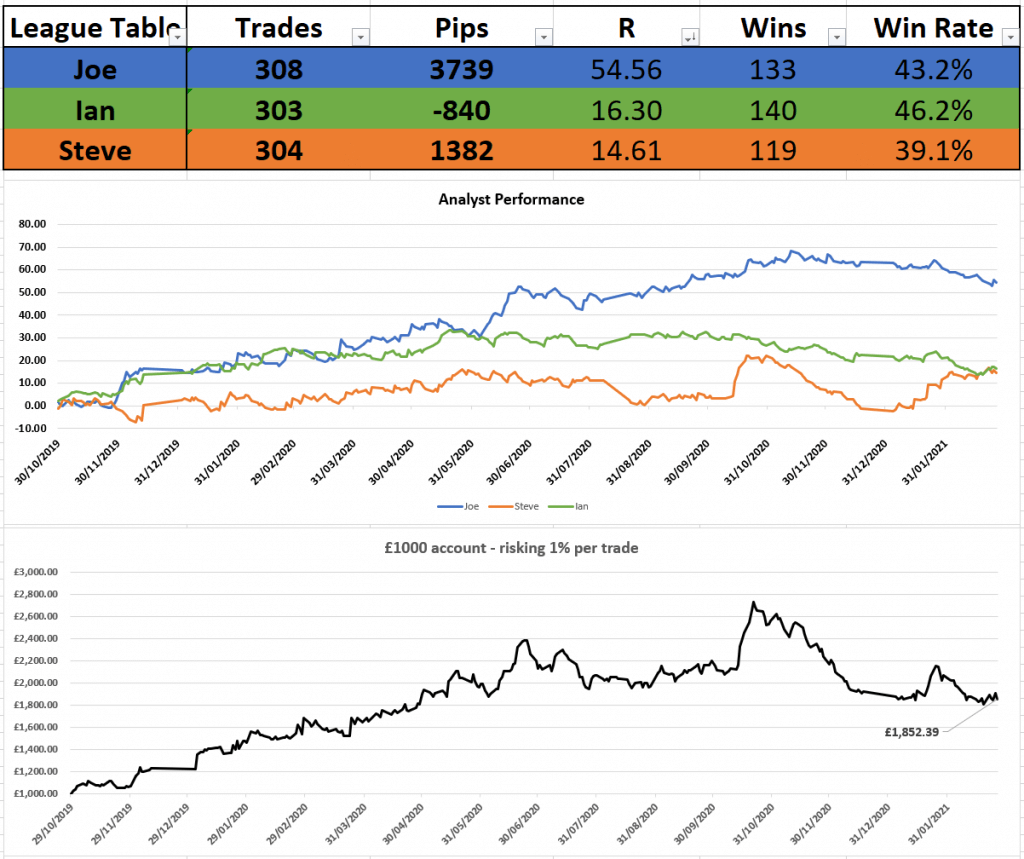 Today's trade ideas

Have a great week everyone.
Get award-winning FCA regulated signals and levels on over 30 markets, as well as education resources so you never trade alone.