The International Monetary Fund said the global economy will expand 6% this year
Posted: 7th April 2021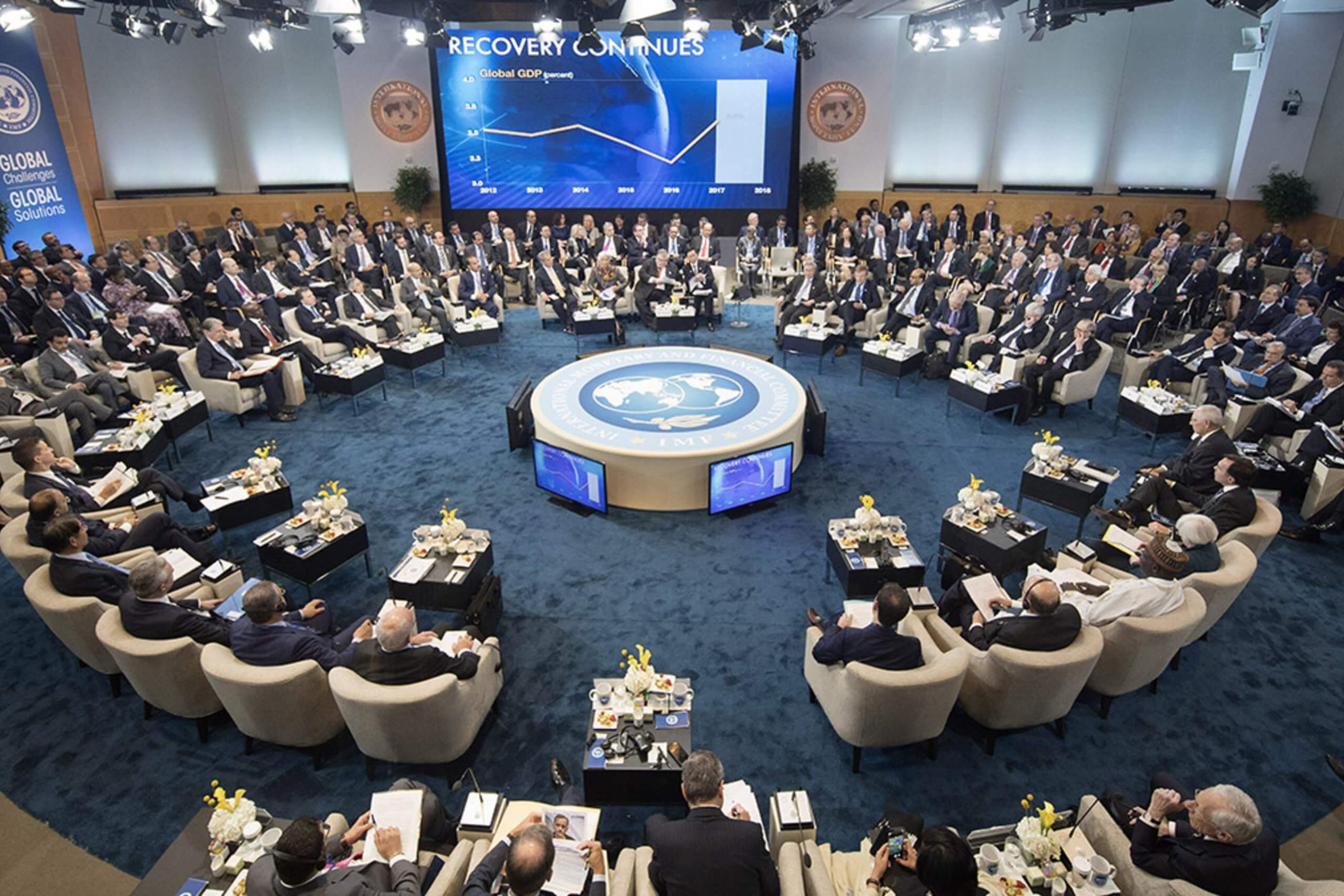 Good morning and welcome to episode 346 of 'Talking Bull'. In this video/podcast we cover the main headlines and what to expect from the day ahead. 
We take a technical look at key markets that are likely to be impacted by today's events. Also, we participate in a 'Gun to the head' challenge where each of us calls a live trade. These will expire at 9pm tonight and we will keep track of the progress over time.
We hope you enjoy it!
Join us on Telegram for more content – https://t.me/SCFree
Show notes:
2 Small wins yesterday with 0.44R on FTSE for Steve and 0.09R for Joe on AUDJPY.
We have included an illustration based on a £1000 account. This will follow the combined return of our morning trades by risking 1% of the trading capital per trade. The 1% risk is a variable monetary amount and will rise and fall based on the success of the calls.
We are currently up 78.85% collectively since we began recording Talking Bull on the 30th October 2019.
News
The U.K. will begin rolling out the Moderna vaccine today, with the shot first offered in Wales, making it the third approved vaccine to be offered in Britain. Meanwhile, the European Union expects most member states to have sufficient vaccine supplies to immunize the majority of people by the end of June. However, meeting the target may depend on uptake of the Astra shot, for which child trials are being held up as the U.K.'s drug regulator investigates rare cases of blood clots in adults. Elsewhere, London's bankers have started to trickle back into the City, while Germany faces more calls for strict, short-term restrictions.
Iran and world powers on Tuesday began talks to resurrect the troubled nuclear deal, with negotiators from the U.S. and Islamic Republic gathered at the same venue for the first time since former U.S. leader Donald Trump plunged the accord into doubt in 2018. The discussions in Vienna may extend through the end of the week, Bloomberg reports, though Iranian and American representatives aren't expected to speak directly, reflecting current deep distrust.
The International Monetary Fund said the global economy will expand 6% this year, up from the 5.5% pace estimated in January. That would be the most in four decades, though comes after the worst peacetime decline since the Great Depression. China will contribute more than one-fifth of the total increase in the world's gross domestic product in the five years through 2026, according to Bloomberg calculations based on IMF forecasts.
Samsung Electronics profit for the first quarter rose 44% from the prior year amid the early release of a new flagship smartphone and strong gadget sales. The world's largest memory maker had warned about profitability declining in the first quarter, anticipating weaker demand, but instead the economic rebound from the pandemic happened faster than expected and semiconductor prices are now on the rise.​
European stock futures are slightly lower after shares rose to a record on Tuesday, while Asian equities were steady overnight. Retail investors in Deliveroo will be able to cut their losses for the first time since the initial public offering, should they choose to, with the stock nursing a loss of 28%. In earnings, cruise ship firm Carnival reports, with its shares getting a boost overnight from a U.S. regulator's announcement that cruises could resume this summer, albeit with restrictions. In fixed income, two of Europe's most indebted nations, Italy and Portugal, are gearing up to test investor appetite for their bonds.
A mixed session saw Japanese and Australian markets lead the way higher, while the likes of the Hang Seng and CSI 300 (China) conceded ground. A quiet economic calendar overnight saw the ANZ reading for Australian commodity export prices jump to 6.1% for March, helping to lift the Australian dollar.
Otherwise, much of the focus for global sentiment derives from the ongoing vaccination effort and continued stimulus measures. The IMF growth forecasts highlighted the value of a strong vaccination programme, with major upward revisions to US and UK GDP predictions in 2021 compared with their mainland European counterparts.
That programme shows little signs of hastening, with questions around a potential link between the AstraZeneca vaccine and blood clots continuing to stifle protection levels in eurozone nations.
Looking ahead, watch out for a raft of final services PMI readings in Europe, while the US session brings the latest crude inventories and FOMC minutes.
Data Today
1.30pm – US trade balance (February): deficit to widen to $69 billion. Markets to watch: USD crosses
3pm – Canada Ivey PMI (March): index to rise to 62. Markets to watch: CAD crosses
3.30pm – US EIA crude oil inventories (w/e 2 April): coming off the back of a -0.9m reading (first drawdown in six-weeks). Markets to watch: Brent, WTI
7pm – FOMC minutes: these cover the latest meeting and look at the commentary around the decision to leave policy unchanged. Markets to watch: USD crosses
Gun to head trade ideas – Update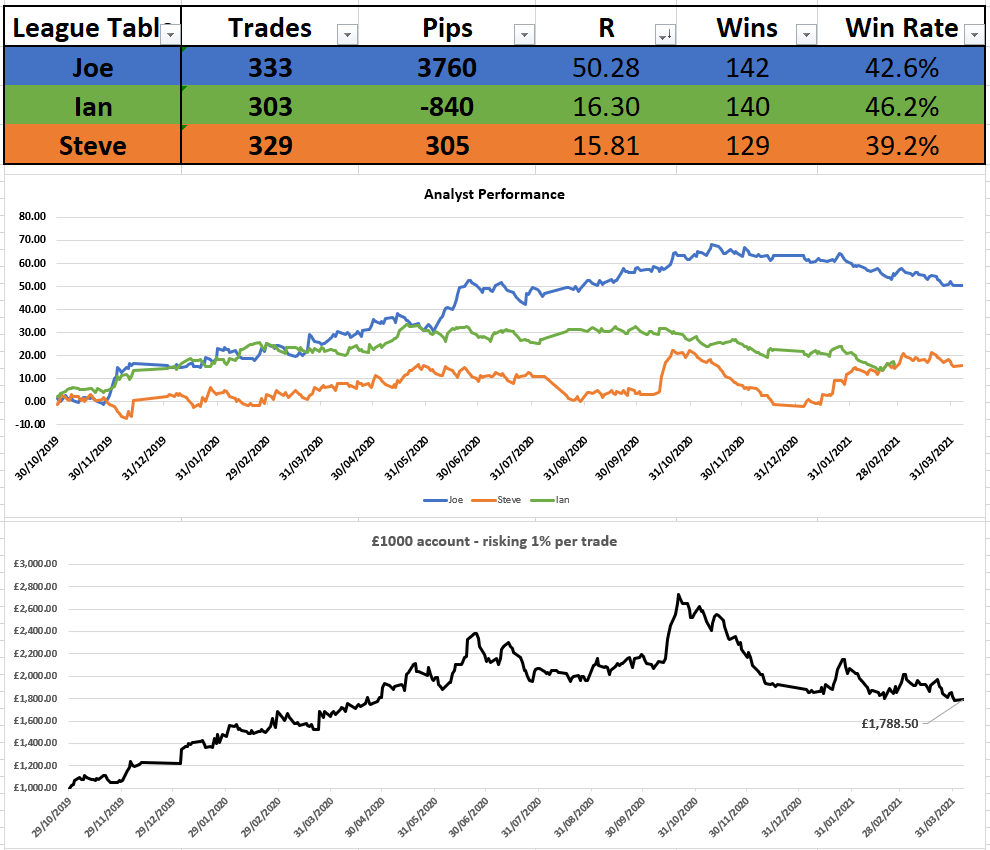 Today's trade idea
Have a great week everyone.
Get award-winning FCA regulated signals and levels on over 30 markets, as well as education resources so you never trade alone.