Covid-19 chaos in India is accelerating
Posted: 26th April 2021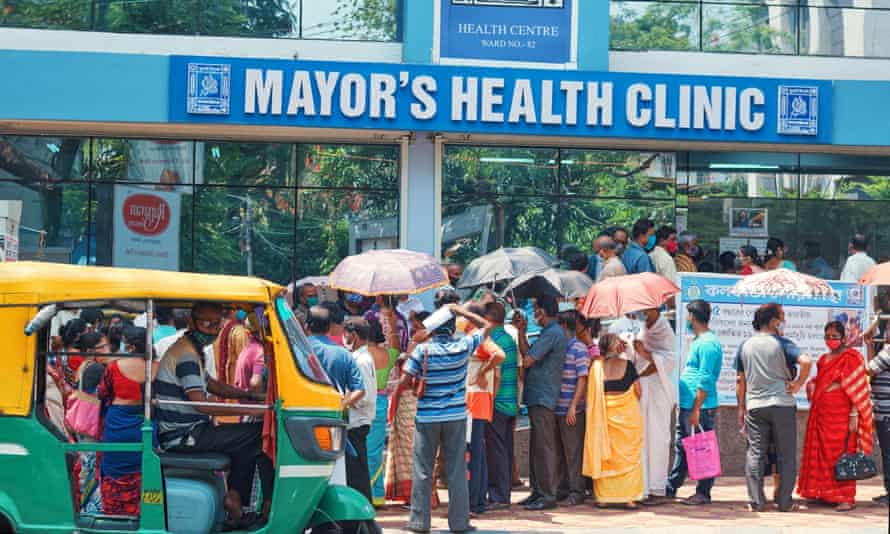 Good morning and welcome to episode 360 of 'Talking Bull'. In this video/podcast we cover the main headlines and what to expect from the day ahead. 
We take a technical look at key markets that are likely to be impacted by today's events. Also, we participate in a 'Gun to the head' challenge where each of us calls a live trade. These will expire at 9pm tonight and we will keep track of the progress over time.
We hope you enjoy it!
Join us on Telegram for more content – https://t.me/SCFree
Show notes:
Joe made 1.69R on NASDAQ on Friday.
We have included an illustration based on a £1000 account. This will follow the combined return of our morning trades by risking 1% of the trading capital per trade. The 1% risk is a variable monetary amount and will rise and fall based on the success of the calls.
We are currently up 75.99% collectively since we began recording Talking Bull on the 30th October 2019.
News
Covid-19 chaos in India is accelerating, with the country reporting a million cases in three days. Streets are mostly empty in the political capital of Delhi, yet Prime Minister Narendra Modi is shunning a nationwide lockdown. Bloomberg's Virus Tracker shows that only around 11 out of 100 people in India have received a vaccine dose.
American tourists who have been fully vaccinated against Covid-19 will be able to visit the European Union over the summer, Ursula von der Leyen, president of the European Commission, told The New York Times. Until now, nonessential travel to the EU has been officially banned with the exception of visitors from a short list of countries with very low caseloads of the virus, including Australia, New Zealand and South Korea.
Turkey has summoned the U.S. ambassador after President Joe Biden commemorated the 106th anniversary of the mass killing of Armenians by calling it a "genocide" — a word no U.S. leader since Ronald Reagan has used to describe the 1915 event. The comments opened "a deep wound that undermines our mutual trust and friendship," Turkey said. The lira is slipping this morning.
Germany's opposition Green Party overtook Chancellor Angela Merkel's Christian Democrat-led bloc in an opinion poll ahead of September's national election, after the group nominated political scientist Annalena Baerbock as its top candidate. The Greens gained six percentage points to 28% this week in a poll by opinion research company Kantar for the Bild am Sonntag newspaper.
European stocks were set to open down a shade following a muted day in Asian markets ahead of a big week of earnings. Pearson, Philips, Michelin and SSAB are among the results in this region today.
Tesla, having been shown up by meme stocks so far this year, reports after the New York close.
Elsewhere, Mario Draghi presents details of his plan to re-engineer Italy's economy. Here are the big economic events coming up this week, including a Federal Reserve rate decision.
A mixed session overnight saw Japanese markets outperform, as Chinese, Hong Kong, and Australian indices took a turn lower.
That comes despite a strong session for miner on the ASX 200. Interestingly, the Indian Sensex turned out to be the big outperformer after posting a 1.3% gain in the face of an ongoing Covid crisis.
The dramatic rise in cases can be highlighted that daily cases have risen from 60,000, to 352,000 in just one month.
Elsewhere, we are seeing early dollar weakness come into play, while Treasury yields are on the rise. The week kicks off in relatively busy fashion today, with German Ifo business confidence and US core durable goods orders dominating the economic calendar.
Meanwhile, Tesla earnings mark the beginning of another busy week in the midst of Q1 earnings season.
Data Today
9am – German IFO index (April): business climate index to rise to 97.6. Markets to watch: EUR crosses
1.30pm – US durable goods orders (March): expected to rise 1.8% MoM, and 1.5% excluding transportation orders. Markets to watch: USD crosses
Gun to the head challenge – Update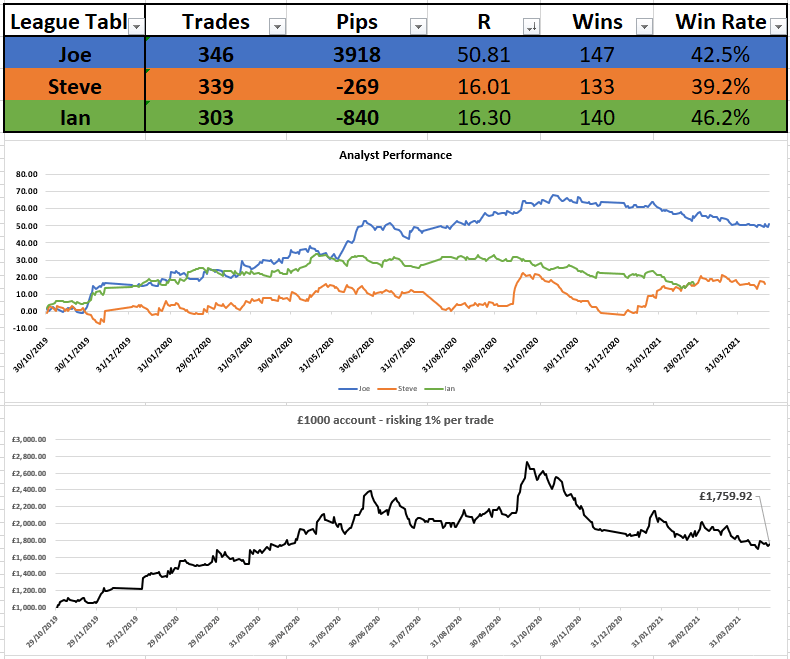 Today's trade idea

Have a great week everyone.
Get award-winning FCA regulated signals and levels on over 30 markets, as well as education resources so you never trade alone.