Google parent Alphabet reported better-than-anticipated quarterly sales
Posted: 28th April 2021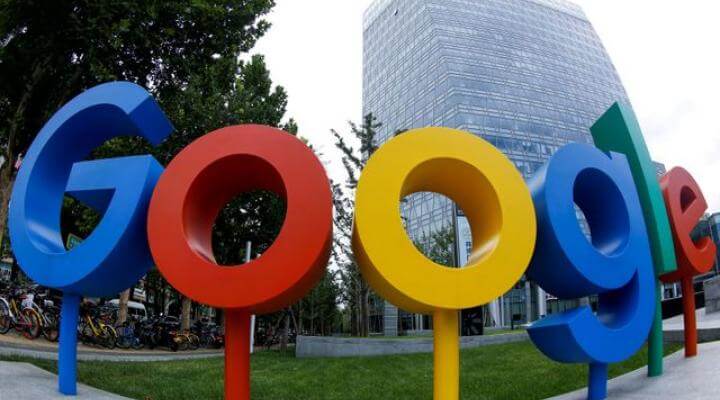 Good morning and welcome to episode 362 of 'Talking Bull'. In this video/podcast we cover the main headlines and what to expect from the day ahead. 
We take a technical look at key markets that are likely to be impacted by today's events. Also, we participate in a 'Gun to the head' challenge where each of us calls a live trade. These will expire at 9pm tonight and we will keep track of the progress over time.
We hope you enjoy it!
Join us on Telegram for more content – https://t.me/SCFree
Show notes:
Joe made 1.79R on USDJPY to register 3 wins in a row. Steve made 0.64R on FTSE.
We have included an illustration based on a £1000 account. This will follow the combined return of our morning trades by risking 1% of the trading capital per trade. The 1% risk is a variable monetary amount and will rise and fall based on the success of the calls.
We are currently up 79.94% collectively since we began recording Talking Bull on the 30th October 2019.
News
Google parent Alphabet reported better-than-anticipated quarterly sales after an increase in digital ad spending by businesses looking to expand during the pandemic reopening. The firm's shares gained as its board also authorized the repurchase of up to $50 billion of stock. Microsoft's revenue jumped too, amid firm demand for cloud services and the strongest gain in personal computer shipments in more than two decades. Some on Wall Street wanted more, though, and the shares slipped. Apple and Facebook report later.
It's a Federal Reserve decision day and while policymakers are likely to acknowledge a continued acceleration in the economic recovery, they will "stop well short" of providing guidance on the conditions which would warrant a tapering of asset purchases, Bloomberg economists write. Still, news on tapering is expected this year. Interest rates are set to remain as they are, for now.
An American warship fired warning shots when vessels of Iran's paramilitary Revolutionary Guard came too close to a patrol in the Persian Gulf, the U.S. Navy said Wednesday, according to a Washington Post report. The incident Monday marked the second time the Navy accused the Guard of operating in an "unsafe and unprofessional" manner this month, the report says. It also comes as Iran negotiates with world powers over Tehran and Washington returning to the 2015 nuclear deal.
Stock futures were pointing to a higher open in Europe, with lenders Deutsche Bank and Lloyds, lockdown food savior Delivery Hero, beer maker Carlsberg, and drugmakers GlaxoSmithKline and Sanofi all updating on earnings. The latter company is set to help make Moderna's Covid-19 vaccine.
A largely upbeat session overnight has seen markets throughout Australian, China, Hong Kong, and Japan all gain ground. Nevertheless, despite those gains, it was a somewhat uninspiring session, with European and US markets failing to provide any basis for confidence as markets look ahead to the FOMC meeting.
Overnight data came in the form of an impressive Japanese retail sales figure (5.2% from -1.5%), while Australian CPI took an unexpected drop to 0.6% (from 0.9%).
The German Gfk consumer climate survey has kick-started the European session, although the reading took a turn for the worst after falling to -8.8.
Looking ahead, the FOMC meeting is set to dominate.
However, whilst the economic picture has improved, there are questions over whether this recent rise in jobs, consumer activity, and prices will be long-lasting. Thus Powell is most likely to continue his somewhat hesitant stance while the committee await a more protracted recovery.
On the earnings front, Apple and Facebook are set to continue the tech theme.
Data Today
3.30pm – US EIA crude oil inventories (w/e 23 April): stockpiles rose by 594,000 barrels in the preceding week. Markets to watch: Brent, WTI
7pm – FOMC rate decision (7.30pm press conference): no change in rates expected, but some commentary on the outlook for rates given the improvement in data is to be expected. Markets to watch: US indices, USD crosses
Gun to the head challenge – Update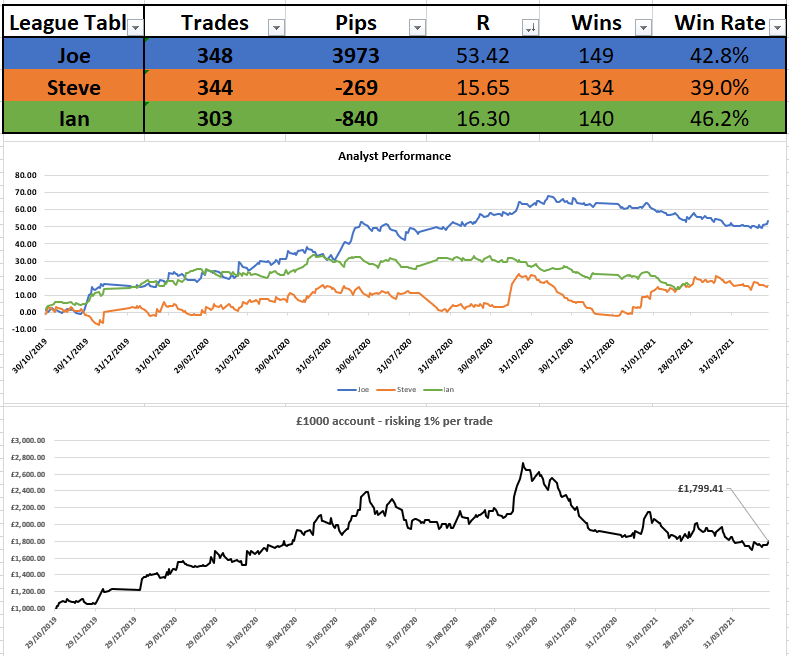 Today's trade idea

Have a great week everyone.
Get award-winning FCA regulated signals and levels on over 30 markets, as well as education resources so you never trade alone.