Apple reported quarterly revenue that smashed Wall Street expectations
Posted: 29th April 2021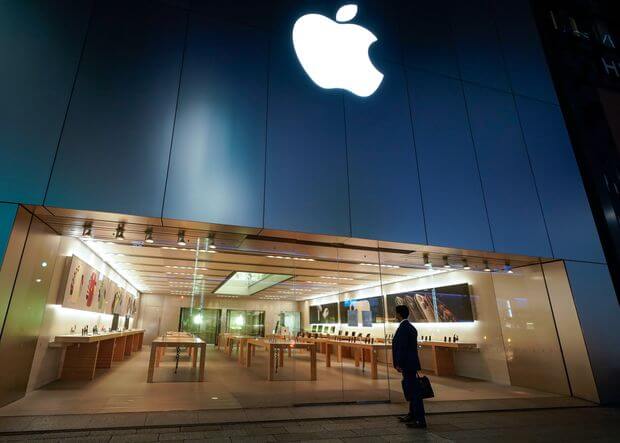 Good morning and welcome to episode 363 of 'Talking Bull'. In this video/podcast we cover the main headlines and what to expect from the day ahead. 
We take a technical look at key markets that are likely to be impacted by today's events. Also, we participate in a 'Gun to the head' challenge where each of us calls a live trade. These will expire at 9pm tonight and we will keep track of the progress over time.
We hope you enjoy it!
Join us on Telegram for more content – https://t.me/SCFree
Show notes:
Joe and Steve were stopped out on EURGBP and FTSE yesterday.
We have included an illustration based on a £1000 account. This will follow the combined return of our morning trades by risking 1% of the trading capital per trade. The 1% risk is a variable monetary amount and will rise and fall based on the success of the calls.
We are currently up 76.42% collectively since we began recording Talking Bull on the 30th October 2019.
News
Apple reported quarterly revenue that smashed Wall Street expectations, fueled by sales of the 5G iPhone and purchases of iPads and Macs during lockdowns. The company's new $90 billion share buyback authorization makes the $50 billion announced by Google-parent Alphabet this week look like loose change. The stock gained about 2% after hours, lifting Nasdaq index futures, which were also aided by a 6% surge for Facebook as the WhatsApp and Instagram owner reported a jump in active users and advertising sales.
The Federal Reserve upgraded its assessment of the American economy but said it was not yet ready to consider scaling back stimulus. "Risks to the economic outlook remain," the U.S. central bank warned after holding its key interest rate near zero and maintaining a $120 billion monthly pace of asset purchases. Government bond yields and the Bloomberg dollar index slipped. Still, analysts reckon the latest assessment is softer than previous a message of "considerable risks." U.S. data later is expected to show a continued economic rebound.
Northern Ireland's First Minister Arlene Foster plans to quit, potentially risking more instability after the Brexit settlement essentially created an economic border with mainland Britain, something that was partly blamed for recent riots. While Foster opposed the protocol, she did little to undermine it. Foster may be better remembered for forming a coalition that kept former-U.K. prime minister Theresa May in office back in 2017.
The U.S. and European Union are seeking to avoid an escalation in a row over tariffs on European metals exports, Bloomberg reports. At issue is a dispute that started in 2018 under former President Donald Trump that saw the U.S. impose duties on steel and aluminum from Europe, Asia and elsewhere. The EU has since retaliated and on June 1 is set to increase tariffs on a list of American products. U.S. officials see it as unlikely that their side could make a concession before June, the report adds.
It's another monster earnings day, with reports including lenders Natwest and Nordea, consumer goods giant Unilever, oil firm Shell and jet-maker Airbus. In the tobacco world, the U.S. regulator is due to decide whether to allow menthol cigarettes to remain on the market. Today's economic data also includes German unemployment. Finally, Turkey's new central bank leader gives his first public policy presentation following a recent slump for the Lira.
A dovish Fed and positive tech earnings helped drive Asian markets higher overnight, with the CSI 300, Hang Seng, Sensex, and ASX 200 all pushing higher. Japanese markets were closed for a bank holiday.
US tech giants Apple and Facebook managed to blow past expectations, with both in line for a strong gap higher at todays open.
Meanwhile, Samsung also managed to beat market forecasts, although the manufacturer warned of chip shortages going forward.
An address from Joe Biden laid out plans for a $1.8 trillion social security-led spending plan, funded by taxes on the richest.
However, there are doubts over whether Biden would get the full Democrat support needed to pass this plan. Looking ahead, US Q1 GDP and unemployment claims provide the two economic releases of note.
Meanwhile, earnings from Amazon and Twitter continue the tech theme.
Data Today
8.55am – German unemployment (April): rate to hold at 6%. Markets to watch: EUR crosses
1pm – German CPI (April, preliminary): prices to rise 1.8% YoY and 0.5% MoM. Markets to watch: EUR crosses
1.30pm – US GDP (Q1, first reading), initial jobless claims (w/e 24 April): GDP to grow 5.7% QoQ from 4.3% in Q4 2020, while claims to fall to 515K from 547K. Markets to watch: US indices, USD crosses
3pm – US pending home sales (March): sales to fall 1% MoM. Markets to watch: USD crosses
Gun to the head challenge – Update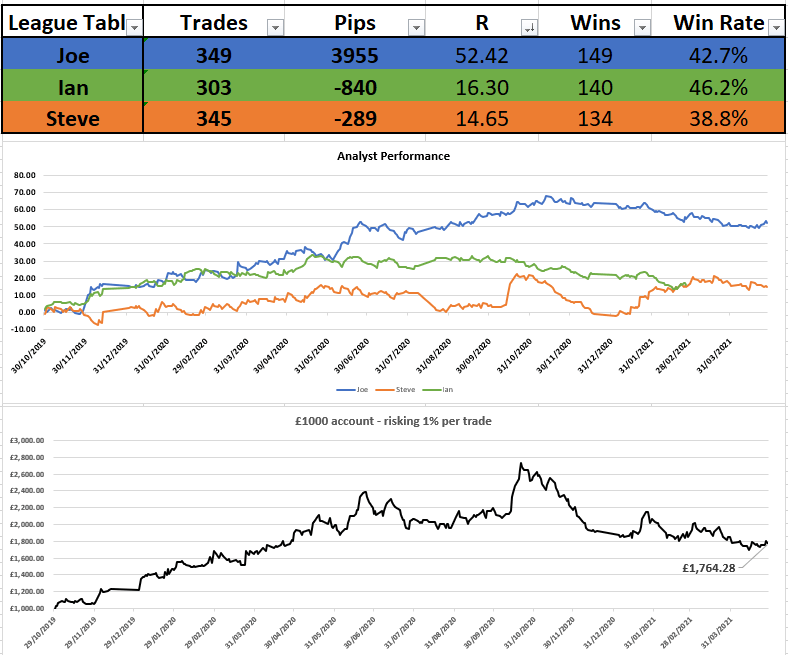 Today's trade idea

Have a great week everyone.
Get award-winning FCA regulated signals and levels on over 30 markets, as well as education resources so you never trade alone.