Signal Centre – Talking Bull – Episode 42
Posted: 14th January 2020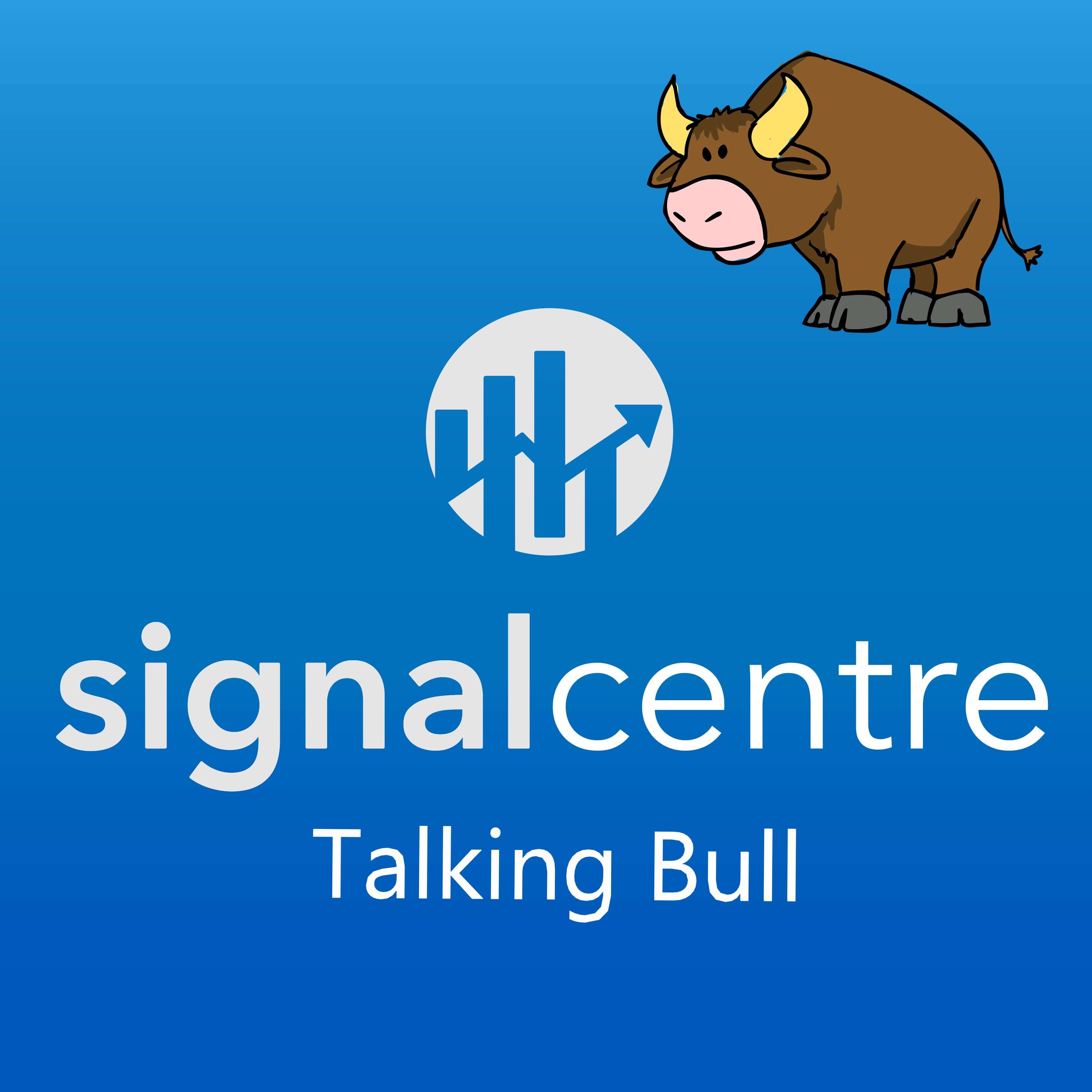 Good morning and welcome to episode 42 of 'Talking Bull'.
In this video/podcast we cover the main headlines and what to expect from the day ahead. We take a technical look at key markets that are likely to be impacted by today's events. Also, we participate in a 'Gun to the head' challenge where each of us calls a live trade. These will expire at 9pm tonight and we will keep track of the progress over time.
We hope you enjoy it!
Join us on Telegram for more content – https://t.me/signalcentre
Show notes:
Ian made 1.39R on USDCHF to continue his impressive winning streak having made gains in 8 out of his last 9 predictions. Joe made 0.4R on FTSE while Steve was stopped on EURSEK.
We have included an illustration based on a £1000 account. This will follow the combined return of our morning trades by risking 1% of the trading capital per trade. The 1% risk is a variable monetary amount and will rise and fall based on the success of the calls.
We are currently up 40.43% collectively since we began recording Talking Bull on the 30th October 2019.
News
Reports that the US would drop labelling China as a currency manipulator further supported risk appetite as trade optimism continued.
The Chinese yuan continued to make headway ahead of the New York open with fresh 5-month highs against the dollar which helped underpin global risk appetite as markets focussed on US-China trade developments. According to sources, the latest US currency report is set to be released prior to the phase-one trade deal between the US and China. Sources also indicated that China would no longer be cited as a currency manipulator in the latest US Treasury report. Confirmation that the tag would be removed triggered a further boost to risk appetite.
There were also reports that China would increase purchases of US manufacturing goods under the phase-one deal with total purchases of $200bn. Asian equities hit record highs before a correction and USD/JPY pushed to fresh 7-month highs.
The dollar overall was held in tight ranges as potential defensive demand also faded with a move into alternative assets
Sterling was undermined by a weaker than expected GDP release and dismal industrial production data with GBP/USD dipping below 1.3000.
Industrial production was notably weak for November with a 1.2% decline to give an annual contraction of 1.6%. Manufacturing output declined 2.0% over the year and was a significant drag on the overall GDP data. Construction output was above consensus forecasts and there was a sharp narrowing of the monthly trade deficit to £5.3bn from £10.9bn the previous month with distortions from gold trade. The GDP data reinforced speculation over a Bank of England rate cut with futures markets pricing in a 50% chance of a cut at the January meeting with a cut fully priced in by September.
Gold drifted to the $1,550 per ounce area with silver testing support below $18.00. Trade optimism continued to sap support on Tuesday with gold trading at 10-day lows.
Data – Day ahead
1.30pm – US CPI inflation (December): YoY CPI expected to fall from 2.3% to 2.1%. Core reading expected to fall from 2.3% to 2.2%. Markets to watch: USD crosses
Gun to head trade ideas – Results so far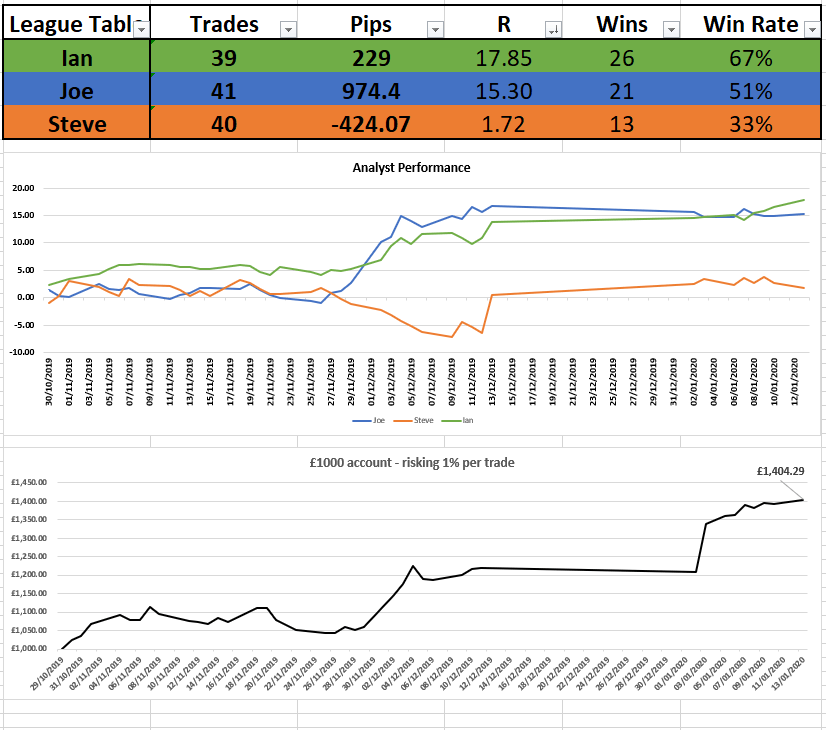 Gun to head trade ideas – Today

Have a great week everyone.
Do you want access to trade ideas, signals, education and more all for free? Sign up and deposit with one of our preferred brokers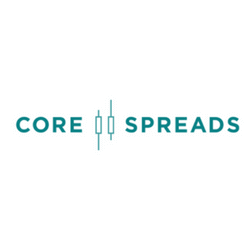 Like our charts? Sign up for free with TradingView.