Signal Centre – Talking Bull – Episode 43
Posted: 15th January 2020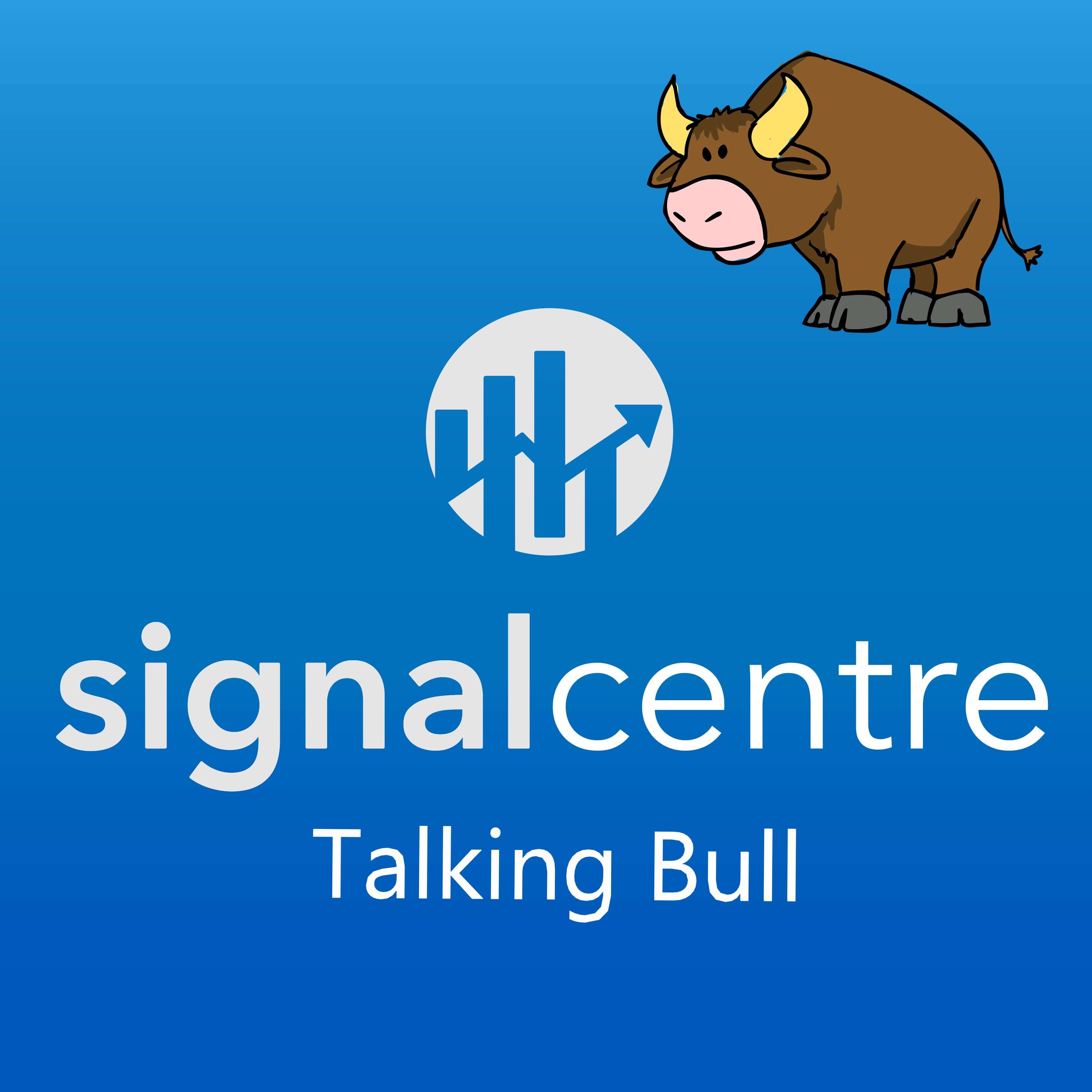 Good morning and welcome to episode 43 of 'Talking Bull'.
In this video/podcast we cover the main headlines and what to expect from the day ahead. We take a technical look at key markets that are likely to be impacted by today's events. Also, we participate in a 'Gun to the head' challenge where each of us calls a live trade. These will expire at 9pm tonight and we will keep track of the progress over time.
We hope you enjoy it!
Join us on Telegram for more content – https://t.me/signalcentre
Show notes:
Ian made 0.27R on EURJPY to continue his impressive winning streak having made gains in 10 out of his last 11 predictions. Joe made 0.67R on FTSE while Steve was stopped on Dow Jones.
We have included an illustration based on a £1000 account. This will follow the combined return of our morning trades by risking 1% of the trading capital per trade. The 1% risk is a variable monetary amount and will rise and fall based on the success of the calls.
We are currently up 40.34% collectively since we began recording Talking Bull on the 30th October 2019.
News
Risk appetite remained firm ahead of Wednesday's US-China trade-deal signing.
US Treasury Secretary Mnuchin stated that there would be no further reduction in existing US-China tariffs in the short term and sources suggested no cut was likely until after the 2020 US Presidential election. The comments triggered some disappointment given the stresses caused by existing tariffs and halted yen selling. USD/JPY consolidated around 110.00 and retreated marginally on Wednesday with markets wary over any surprises surrounding the scheduled trade-deal signing.
The dollar registered slight losses as global growth hopes and expected reserve diversification underpinned the Euro.
UK Prime Minister Johnson stated that it was very likely that the UK would secure a comprehensive trade deal with the EU by year-end. He also reiterated that he would not grant a second Scottish Independence referendum.
Sterling sentiment remained fragile initially amid on-going speculation that the Bank of England would move to cut interest rates, although there was a slight scaling back of expectations of a January cut which protected Sterling. Slightly increased confidence in the global economy also provided an element of support and there was a correction from recent losses.
The Swiss government stated that inclusion on the US Treasury's currency-manipulator watch list had no immediate consequences. The National Bank also stated that intervention is only designed to combat excessive franc strength and not designed to gain a trade advantage. Nevertheless, there was speculation that the bank would find it harder to justify intervention to limit Swiss franc strength and the currency secured further net gains.
Data – Day ahead
US-China trade deal signing: Trump expected to sign the eagerly anticipated trade deal. Markets to watch: USD, CNH and AUD crosses. Global indices.
9.30am – UK CPI inflation (December): YoY inflation expected to remain at 1.5%, while core CPI is expected to fall from 1.7% to 1.6%. Markets to watch: GBP crosses
10am – eurozone industrial production (November): expected to fall from -2.2% to -3.2%. Markets to watch: EUR crosses
3.30pm – US EIA weekly crude inventories change (w/e 10 January). Markets to watch: Brent and WTI crude
Gun to head trade ideas – Results so far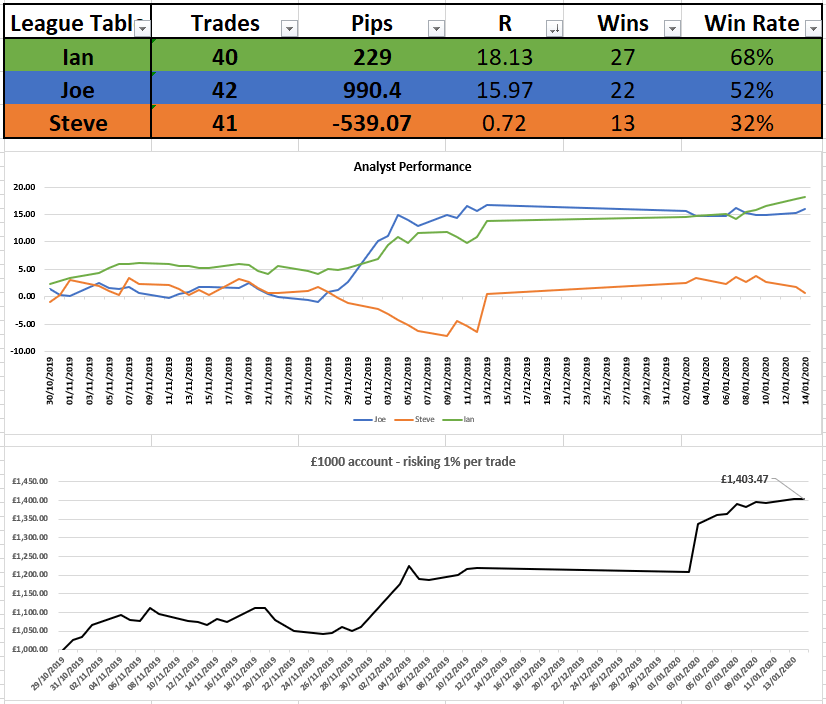 Gun to head trade ideas – Today

Have a great week everyone.
Do you want access to trade ideas, signals, education and more all for free? Sign up and deposit with one of our preferred brokers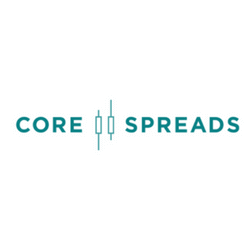 Like our charts? Sign up for free with TradingView.