Signal Centre – Talking Bull – Episode 61
Posted: 10th February 2020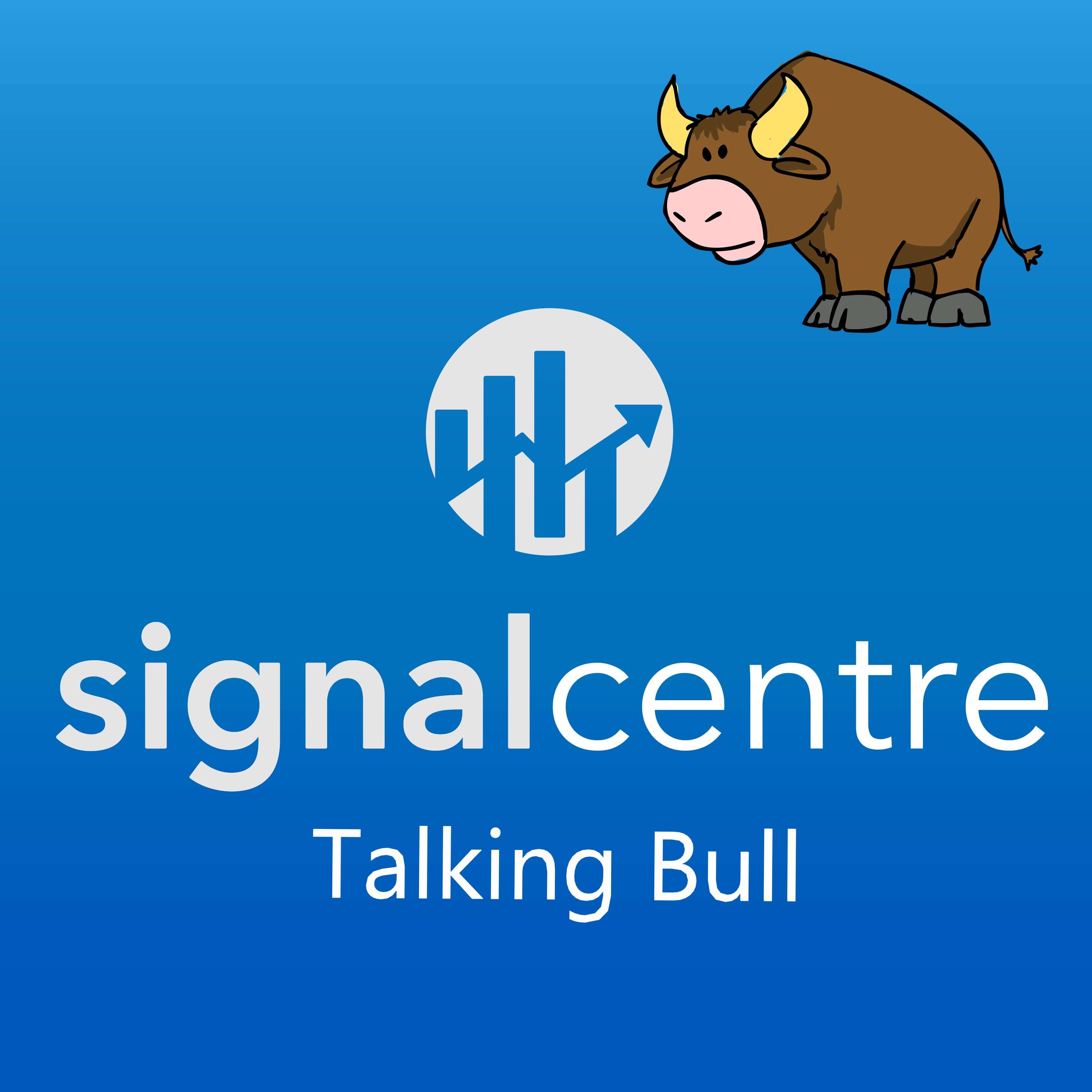 Good morning and welcome to episode 61 of 'Talking Bull'.
In this video/podcast we cover the main headlines and what to expect from the day ahead. We take a technical look at key markets that are likely to be impacted by today's events. Also, we participate in a 'Gun to the head' challenge where each of us calls a live trade. These will expire at 9pm tonight and we will keep track of the progress over time.
We hope you enjoy it!
Join us on Telegram for more content – https://t.me/signalcentre
Show notes:
Ian ran out as the winner yesterday with a 1.2R win on NZDUSD. Joe was stopped on EURJPY and Steve was stopped on EURSEK.
We have included an illustration based on a £1000 account. This will follow the combined return of our morning trades by risking 1% of the trading capital per trade. The 1% risk is a variable monetary amount and will rise and fall based on the success of the calls.
We are currently up 49.20% collectively since we began recording Talking Bull on the 30th October 2019. 
News
The Euro was hampered by weak industrial production data ahead of Friday's New York open with the sharpest monthly decline in output for 10 years. There were also fears that damage to China's economy would undermine German exports.
US non-farm payrolls increased 225,000 for January compared with consensus forecasts of around 160,000 while there was a slight upward revision to 147,000 for December. As expected, there was a sharp increase in construction jobs due to mild weather while manufacturing jobs dipped 12,000. Unemployment increased to 3.6% from 3.5% as the participation rate increased while the number of people employed in the household survey declined by close to 100,000. Average hourly earnings increased 0.2% compared with expectations of 0.3% with the year-on-year increase at 3.1% from 3.0%.
The data overall was mixed with seasonal distortions and some reservations over the underlying components. From the Federal Reserve's perspective, there will be no pressure to change interest rates in the short term with Chair Powell testifying in Congress this week. The Federal Reserve semi-annual report stated that inflation continued to run below the 2.0% target.
Chinese trade data for January was delayed with the January and February data set to released together next month. There was further speculation that the Japanese pension fund was intervening to curb volatility and reassure market participants.
There were further underlying concerns over UK trade developments, especially with concerns that the UK government decision to allow partial Huawei access to the 5G network could undermine the potential for a US-UK trade deal. French officials also stated that they were looking to quickly shift Euro clearing from London to the Euro-zone. With a more defensive risk tone, Sterling lost ground as GBP/USD dipped to 3-month lows just below 1.2900 and failed to make any headway against the vulnerable Euro with a EUR/GBP close around 0.8490.
The Australian dollar came under further pressure during Friday as the combination of US dollar strength and coronavirus fears continued to undermine sentiment. There were fresh concerns over the outlook for commodity prices as confidence in the Asian outlook deteriorated.
Overall, AUD/USD declined to 10-year lows just below 0.6670.
Sentiment towards Euro-zone equities was more cautious on Friday with a correction from record highs recorded the previous day. The beneficial impact on earnings from a weak Euro was offset by concerns over the coronavirus impact.
Data – Day ahead
No high impact data today.
Gun to head trade ideas – Results so far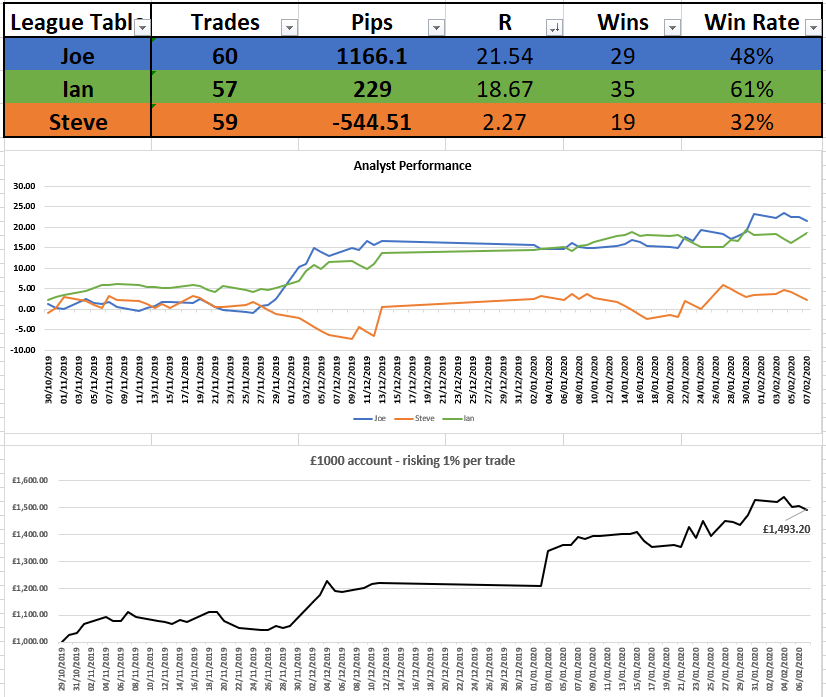 Gun to head trade ideas – Today

Have a great weeke everyone.
Do you want access to trade ideas, signals, education and more all for free? Sign up and deposit with one of our preferred brokers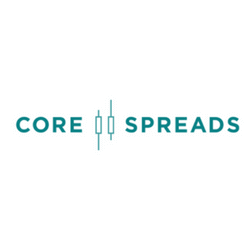 Like our charts? Sign up for free with TradingView.