Signal Centre – Talking Bull – Episode 64
Posted: 13th February 2020
Good morning and welcome to episode 64 of 'Talking Bull'.
In this video/podcast we cover the main headlines and what to expect from the day ahead. We take a technical look at key markets that are likely to be impacted by today's events. Also, we participate in a 'Gun to the head' challenge where each of us calls a live trade. These will expire at 9pm tonight and we will keep track of the progress over time.
We hope you enjoy it!
Join us on Telegram for more content – https://t.me/signalcentre
Show notes:
Joe was stopped on USDCHF while Steve and Ian ground out 0.67R and 0.39R wins on GBPNZD and AUDUSD.
We have included an illustration based on a £1000 account. This will follow the combined return of our morning trades by risking 1% of the trading capital per trade. The 1% risk is a variable monetary amount and will rise and fall based on the success of the calls.
We are currently up 46.37% collectively since we began recording Talking Bull on the 30th October 2019. 
News
The Asian stock market rally has hit the buffers, as a sharp rise in the number of coronavirus cases brought renewed anxiety over the continued spread of the deadly illness. Yesterday's optimism that the fatality and infection rate was slowing has been cast aside, with another 242 new deaths being reported since. Much of this is due to the Chinese utilising a new method for counting infections, driving the number higher.
Euro-zone industrial production declined 2.1% for December with a year-on-year decline of 4.1% which maintained underlying negative currency sentiment. There was further evidence of the Euro being used more aggressively as a global funding currency which maintained underlying downward pressure on the currency.
San Francisco Fed President Daly stated that inflation targeting over a long period makes sense while the natural rate of employment is lower than we thought coming into the expansion. Fed Chair Powell stated that there is more upside to the labor participation rate which would also suggest that central bank will be willing to let the labour market tighten further in the short term. Powell also commented that we will be able to see the impact of the coronavirus outbreak fairly soon.
The US dollar continued to draw net support from expectations that the US economy would continue to out-perform other major economies in the year ahead. EUR/USD was constrained by large option expiries around the 1.0900 area into the New York open, but the single currency declined after the New York cut. There was a dip below the 2019 low of 1.0879 which further undermined sentiment and triggered fresh selling with 33-month EUR/USD lows below 1.0870 against the US currency.
The US CDC stated that it is seeing fewer and fewer travellers from China and no new cases at US airports. This will offer some reassurance over a limited virus spread, but also suggests that economic activity could be damaged more substantially given the lack of activity. Flight cancellations have been extended which will undermine the global economy. The WHO stated that the number of cases in China has stabilised, but the virus could still go in any direction.
Risk sentiment was more fragile in Asia on Thursday following a huge increase in coronavirus cases in Hubei province as new testing procedures were put into place. Equity markets declined and USD/JPY dipped to the 109.80 area.
According to S&P, the coronavirus was likely to cut UK GDP growth by 0.1-0.2% this year, but there was little market impact with the UK currency gaining some support from a firm tone in global risk appetite.
Oil prices were underpinned by stronger risk appetite during Wednesday with hopes that any peak in the Chinese coronavirus outbreak would limit any longer-term dip in crude demand. WTI pushed to highs above $51.50 p/b ahead of the New York open.
Data – Day ahead
1.30pm – US CPI (January), US initial jobless claims (w/e 8 February): prices to rise 2.4% YoY and 0.1% MoM, while core CPI to rise 2.2% YoY and 0.2% MoM. Claims to rise to 229K from 202K. Markets to watch: USD crosses
Gun to head trade ideas – Results so far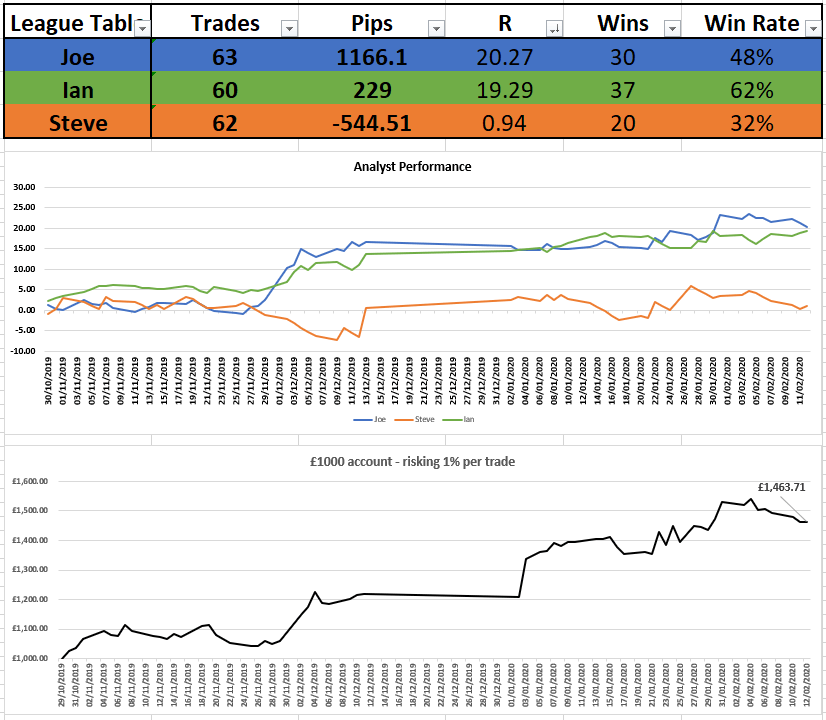 Gun to head trade ideas – Today

Have a great weeke everyone.
Do you want access to trade ideas, signals, education and more all for free? Sign up and deposit with one of our preferred brokers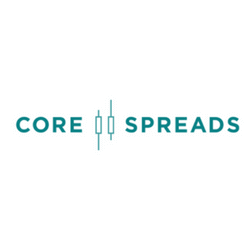 Like our charts? Sign up for free with TradingView.