Signal Centre – Talking Bull – Episode 8
Posted: 8th November 2019
Welcome to episode 8 of 'Talking Bull'.
In this video/podcast we cover the main headlines and what to expect from the day ahead. We take a technical look at key markets that are likely to be impacted by today's events. Also, we participate in a 'Gun to the head' challenge where each of us calls a live trade. These will expire at 9 pm tonight and we will keep track of the progress over time.
We hope you enjoy it!
Join us on Telegram for more content – https://t.me/signalcentre
Show notes:
Ian is 7/7 on the gun to the head challenge! He held on by 1 pip. See the stats below.
Steve knocked it out of the park on the short gold trade.
We have also included an illustration based on a £1000 account. This will follow the combined return of our morning trades by risking 1% of the trading capital per trade. The 1% risk is a variable monetary amount and will rise and fall based on the success of the calls.
Up 11.13% collectively since we began recording Talking Bull
Market headlines
Risk appetite remained strong during Thursday on hopes that a US-China trade deal would include a cut in existing tariffs.
The dollar held a firm tone into the New York open following positive Chinese trade rhetoric
Gold was again undermined by the combination of a firm dollar and a stronger risk appetite. With increased optimism over the US-China trade outlook, demand for defensive assets faded and precious metals was hit hard, especially with rising global bond yields.
Gold dipped to 1-month lows below $1,465 per ounce at the European close before a slight recovery to near $1,470 on Friday. Silver also declined sharply with 1-month lows around $17.00 per ounce.
Sterling lost ground after two Bank of England members voted for a rate cut and overall forward guidance was more dovish.  
The bank stated that the risks of a no-deal' Brexit had fallen sharply while there were slight downward revisions to inflation forecasts. Governor Carney stated growth risks are skewed to the downside, but that the Brexit deal created the possibility of stronger growth. The vote split and more dovish overall guidance triggered Sterling losses.
What's in focus?
Data due out today:
CAD Employment data at 13:30
USD Michigan Consumer Sentiment at 15:00
Gun to head trade ideas – Results so far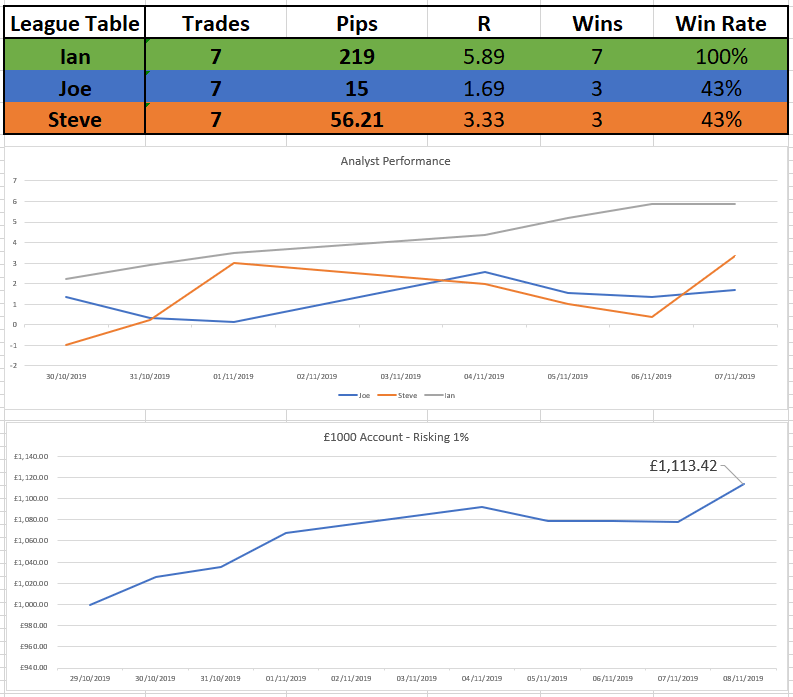 Gun to head trade ideas – Today

Have a great weekend!
Do you want access to trade ideas, signals, education and more all for free? Sign up and deposit with one of our preferred brokers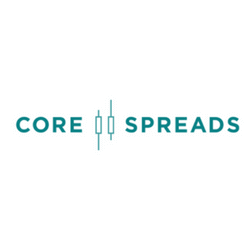 Like our charts? Sign up for free with TradingView.