Signal Centre – Talking Bull – Episode 94
Posted: 26th March 2020
Good morning and welcome to episode 94 of 'Talking Bull'.
In this video/podcast we cover the main headlines and what to expect from the day ahead. We take a technical look at key markets that are likely to be impacted by today's events. Also, we participate in a 'Gun to the head' challenge where each of us calls a live trade. These will expire at 9pm tonight and we will keep track of the progress over time.

We hope you enjoy it!
Join us on Telegram for more content – https://t.me/signalcentre
Show notes:
Stop outs for Joe and Ian on Dollar Index and GBPUSD. Steve managaed a 0.38R win on his short oil trade.
We have included an illustration based on a £1000 account. This will follow the combined return of our morning trades by risking 1% of the trading capital per trade. The 1% risk is a variable monetary amount and will rise and fall based on the success of the calls.
We are currently up 65.72% collectively since we began recording Talking Bull on the 30th October 2019. 
News
Risk appetite held firm on Wednesday, although volatility was a key feature as the sharp rise in US coronavirus cases increased nerves.
The latest data continued to register a sharp increase in the total number of US coronavirus cases a jump of over 10,000 on the day while the overall death toll increased to 737 from 544. The dollar dipped lower in early Europe before regaining ground with EUR/USD back below 1.0800.
There were increased concerns over coronavirus developments in Japan with reports of a jump in cases in Tokyo and an instruction for residents to stay at home over the weekend.
Currency-market volatility also increased during the day.
The US Senate approved the $2.0trn support Bill with a House vote likely on Friday.
There were delays to the US fiscal support package due to concerns over drafting errors, but the $2.0trn Bill was approved in the Senate after the New York close. A vote is now scheduled in the House on Friday with Trump expected to sign the Bill immediately after the vote.
Equity futures failed to respond positively to the Bill as fears over a US unemployment surge intensified.
The dollar briefly regained ground in early US trading before losing ground again as funding pressures eased and US economic fears increased with EUR/USD above 1.0900.
The government and Bank of England reinforced the message to the commercial banks that must keep lending to businesses in an attempt to support the economy.
Overall confidence in the outlook remained weak with fears that the UK response would not be sufficient to contain the coronavirus outbreak while the number of new cases also increased sharply.
There was very choppy Sterling trading during the day with little overall net change as unease over the UK outbreak increased.
Commodity currencies were mixed with limited Canadian dollar gains amid a correction from over-sold conditions.
Oil prices made net gains on the firm risk tone, but fears over a slump in demand limited support.
Precious metals edged lower as gold supply stresses eased slightly.
Data – Day ahead
12pm – BoE rate decision: no change expected given the surprise cut last week. Markets to watch: GBP crosses
12.30pm – US GDP (Q4, final). Markets to watch: USD crosses
1.30pm – US initial jobless claims (w/e 20 March). expectations for this are widely-diverging, but the figure is likely to show a huge jump in claims as US workers laid off seek to claim benefits. Markets to watch: USD crosses
Gun to head trade ideas – Update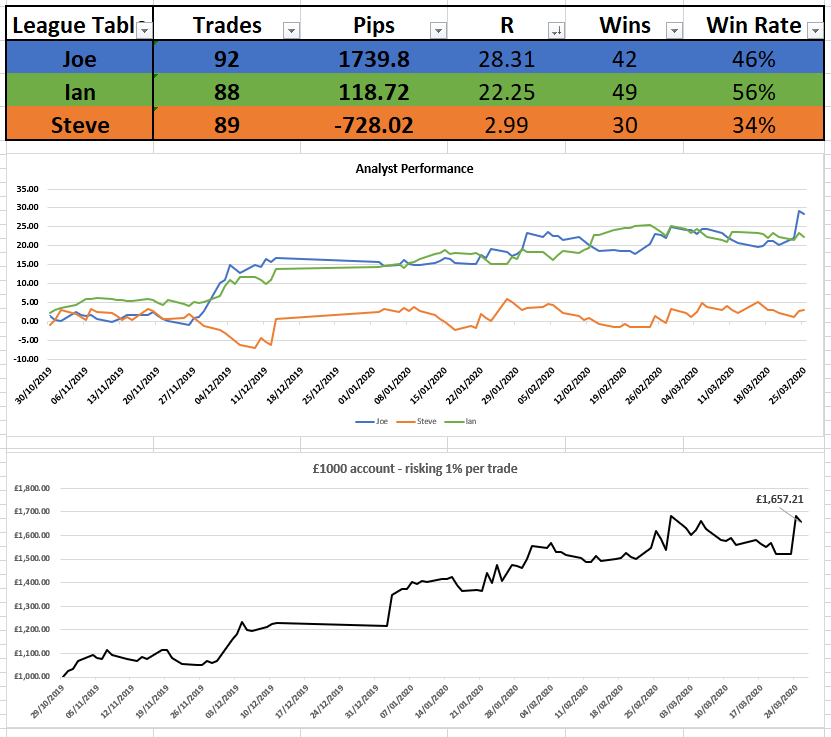 Today's trade ideas

Have a great week everyone.
Do you want access to trade ideas, signals, education and more all for free? Sign up and deposit with one of our preferred brokers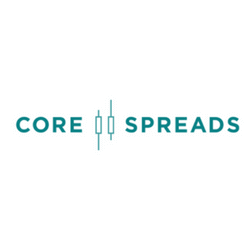 Like our charts? Sign up for free with TradingView.