The dollar continued to gain ground
Posted: 3rd May 2019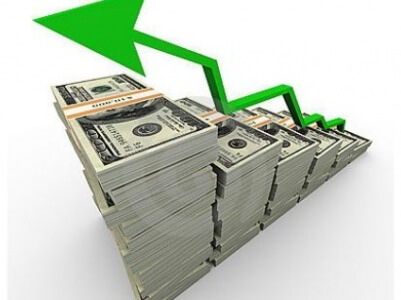 Daily market report May 3rd 2019
Market highlights
The dollar continued to gain ground as market expectations over a 2019 interest rate cut continued to fade following Wednesday's less dovish rhetoric from Fed Chair Powell.
EUR/USD dipped once again after failing to hold 1.1200.
Oil prices declined sharply amid concerns over increased US production and higher inventories.
Commodity currencies remained under pressure, especially given the decline in energy prices with AUD/USD testing support below 0.7000.
Sterling was little changed overall as the Bank of England continued to forecast gradual interest rate increases over the medium term.
Scandinavian currencies remained under pressure with the slide in oil prices undermining the Norwegian krone while USD/SEK hit a fresh 17-year high.
Precious metals remained under pressure with gold re-testing 2019 lows.
EUR/USD
There was a slight upward revision to the Euro-zone PMI manufacturing index with a reading of 47.9 from the flash reading of 47.8, although there was a slight decline for the German index. The data only offer marginal Euro support with the currency unable to make significant headway, especially as underlying yield spreads moved slightly against the single currency.
The dollar continued to gain support from expectations of a slightly less dovish Fed policy stance following Powell's Wednesday press conference with less confidence that interest rates would be cut this year. The Euro dipped significantly in early US trading as the dollar secured wider traction, especially against commodity currencies as oil prices came under pressure. The EUR/USD decline through 1.1200 further undermined sentiment with a retreat to around 1.1170.
Bundesbank head Weidmann stated that German consumption was showing initial signs of a recovery while EU Commission President Juncker stated that Weidmann is a suitable candidate to replace Draghi as ECB President.
The dollar maintained a firm tone ahead of the US employment report with expectations of a robust headline figure and EUR/USD continued to trade around 1.1170 as narrow ranges prevailed with the potential for volatile trading immediately after the release.
USD/JPY
Tight ranges prevailed ahead of Thursday's New York open with USD/JPY fluctuating around 111.50. Treasuries moved lower with US yields edging higher, but the yen was resilient, especially as oil prices declined sharply. US jobless claims were unchanged at 230,000 in the latest week and above consensus forecasts of 220,000. There was a stronger than expected increase in productivity for the first quarter and unit labour costs declined 0.9%, reinforcing expectations of subdued inflation.
New York equities were held in relatively narrow ranges which also curbed currency volatility with USD/JPY settling around 111.50. The main US indices lost ground later in the session and there were some concerns over the outlook for US-China trade talks given reports of significant barriers to a deal. There were, however, no substantive developments which limited activity and the dollar was protected by higher yields. Conditions were subdued in Asia on Friday, especially with Japan and Chinese markets still closed for holidays and USD/JPY continued to trade around 111.50.
Sterling
The UK PMI construction index increased to 50.5 for April from 49.7 previously with a slight expansion in output. Further strength in the residential sector was offset by commercial weakness and overall business confidence remained fragile.
The Bank of England held interest rates at 0.75% following the latest policy meeting, in line with consensus forecasts, and with a unanimous vote. According to the bank, domestic demand is likely to be subdued in the short term due to Brexit uncertainty before recovering while excess demand was likely to build over the medium term. Inflation forecasts were mixed with increased pressure in the short term before a retreat by the second quarter of 2020 while medium-term projections were increased slightly. Wages growth forecasts were raised slightly and the bank remained committed to gradual and limited interest rate increases.
Sterling dipped after the statement, but recovered some ground as Governor Carney stated that rates would need to rise further than implied by current market rates assuming a smooth Brexit process.
With local elections taking place, there were no Brexit developments. EUR/GBP retreated slightly to the 0.8570 area while there was a GBP/USD retreat to lows just below 1.3020 on US gains before a marginal recovery.
Swiss franc
The Swiss PMI manufacturing index declined to 48.5 for April from 50.3 and the first negative reading since December 2015 which will increase unease over the industrial outlook. There was also a decline in annual retail sales, maintaining the run of subdued data. Weak manufacturing maintained doubts over the European outlook.
The franc was, however, resilient even with higher US and German bond yields EUR/CHF was unable to hold above 1.1400 as USD/CHF settled just below 1.0200. Narrow ranges prevailed on Friday with USD/CHF straddling 1.0200 as markets waited for the US jobs release.
AUD/USD + USD/CAD
The Australian dollar was unable to make headway on Thursday with selling pressure triggered by a firm US dollar and losses across both the metals and energy complex.
AUD/USD retreated to test the 0.7000 area and was unable to secure a recovery.
There was a sharper than expected decline of 15.5% in Australian building approvals after a 19.1% previously which hampered confidence and AUD/USD continued to test the resolve of buyers below 0.7000.
The Canadian dollar was hampered by trade disputes with China over pork and energy prices came under pressure.
Given that oil prices declined sharply on the day, the Canadian currency was relatively resilient as it gained some ground on the crosses. USD/CAD settled around 1.3465 with little change on Friday.
NOK+ SEK
Scandinavian currencies remained under pressure Thursday with losses against all majors with unease over the European growth outlook undermining confidence.
Norway's PMI manufacturing index declined to 53.8 for April from 56.3 and well below market expectations which undermined sentiment. The Norwegian krone was also undermined by a slide in oil prices and EUR/NOK advanced strongly to 7-week highs in the 9.80 area before a slight correction to 9.79 with USD/NOK above 8.75.
Riksbank Governor Ingves stated that the central bank had an inflation target and not a currency target which further undermined currency sentiment. The krona remained under pressure with EUR/SEK close to 10.70 while USD/SEK strengthened to fresh 17-year highs.
Equities
After market closures on Wednesday, Euro-zone equity markets overall lost ground on Thursday with the more subdued global tone dampening sentiment while the decline in oil prices also undermined bourses.
The Eurostoxx 50 index declined 0.7% with a sharp 1.6% retreat for the Spanish IBEX index. The German DAX, however, did manage to resist losses as earnings data provided support.
The UK market were undermined by a decline in oil and metals prices while there was no support from the Bank of England statement and the FTSE 100 index declined 0.45%.
US stocks retreated for the second successive session under the impact of lower oil prices and a further dampening of expectations that the Fed would cut interest rates. Losses were contained with a 0.2% retreat in the S&P 500 index.
Activity was again subdued in Asian trading on Friday with Japanese and Chinese markets again closed for holidays. The Australian ASX index secured a 0.05% decline as domestic gains offset weakness in the energy sector. Hong Kong's Hang Seng index traded 0.2% higher in late trading.
Commodities
Oil prices came under sustained selling pressure during Thursday. Latest Genscape data indicated that Cushing stocks had increased sharply in the latest week which undermined sentiment, especially after the larger inventory build reported on Wednesday. Increased US production also had a negative impact while there was an easing of immediate tensions surrounding the situation in Venezuela. There were also reports that shipments of Russian crude to Europe would resume.
There were also doubts whether China would curb imports from Iran. With a strong dollar, WTI declined sharply to lows near $61.0 p/b before a corrective recovery to around $61.60 p/b. WTI traded around $61.70 p/b on Friday with Brent near $70.50 p/b.
Gold declined sharply during the day under the impact of a persistent lack of defensive demand and a stronger dollar. Gold retested lows below $1,270 per ounce before a marginal corrective recovery while silver also continued to lose ground. Gold traded just above $1,270 per ounce on Friday with silver around $14.65 per ounce.
Cryptocurrencies
Cryptocurrency volatility was relatively subdued during Thursday, although there was steady buying support as recent gains continued to underpin sentiment.
Bitcoin advanced to the $5400 area and there were further gains in Asia on Friday with a move to near $5500. Trading volumes were inevitably hampered again by the market closures in Japan and China, but prices held firm in early Europe.
Ether again tended to under-perform the wider market with resistance close to the $170 area.
Calendar
Major events for the day ahead: (times in BST)
09.30: UK PMI services index
10.00: Euro-zone consumer prices
13.30: US employment report
15.00: US ISM index non-manufacturing