The dollar maintained a strong tone with fresh 4-month highs as US yields moved higher.
Posted: 30th March 2021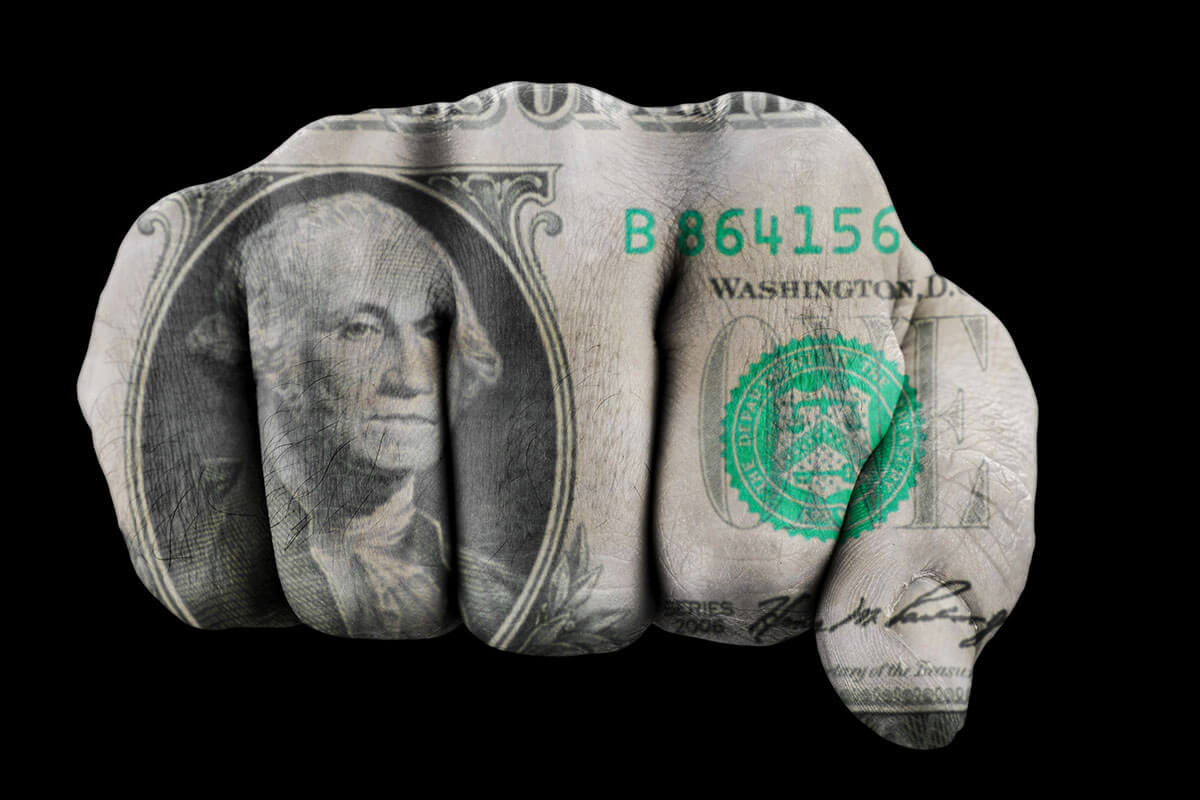 Daily market report March 30th 2021
Market highlights.
Risk appetite was more cautious on Monday amid underlying uncertainty surrounding potential contagion risks surrounding the liquidation of hedge fund Archegos's positions.
Wall Street equities were mixed with only slight net losses.
Bond yields moved higher which limited support for equities and had significant ramifications for currencies.
The dollar maintained a strong tone with fresh 4-month highs as US yields moved higher.
The Euro remained on the defensive and was held close to 4-month lows around 1.1760.
Sterling posted net gains with fresh 12 month lows near 0.8500 for EUR/GBP before a correction.
Commodity currencies drifted lower after the New York open, but were resilient and gained ground on Tuesday.
Oil prices secured net gains in very choppy conditions on underlying demand hopes.
Precious metals moved lower amid the firm US dollar and higher yields.
Bitcoin moved sharply higher on global acceptance hopes.
EUR/USD
Overall confidence in the Euro-zone outlook remained weak during Monday, illustrated by reports that Italy was set to cut its GDP forecasts with 2021 growth cut to 4.1% from 6.0%. There was minor relief following comments from the French Prime Minister that there were no plans to change restrictions on shops and businesses at this stage.
The Euro, however, was unable to make significant headway as underlying sentiment remained negative. There were further expectations that the Euro-zone would substantially under-perform relative to the US and yield spreads remained negative for the single currency with the dollar at 4-month highs as EUR/USD drifted lower.
ECB council member de Cos stated that it was vital to maintain an accommodative monetary policy. ECB data recorded bond buying of EUR18.95bn from EUR21.05bn the previous week, but above the figure two weeks ago as the bank sustained the faster rate of purchases to help keep yields down.
The US Dallas manufacturing index strengthened to 28.9 from 17.2 previously and well above consensus forecasts while there was strong growth in orders and increased inflation pressures. There were expectations that there would be a strong employment report on Friday which would boost confidence in the outlook.
Markets will remain wary over month-end position adjustment over the next 36 hours, although there are no indications that there will be major currency moves.
The dollar posted fresh 4-month highs on Tuesday with EUR/USD remaining under pressure and around 1.1760 despite limited net gains for commodity currencies.
USD/JPY
The dollar was unable to make headway in early Europe on Monday, but the US currency gradually gained traction during the day as the yen lost wider support.
There was an important element of uncertainty surrounding hedge funds Archegos Capital and further potential losses for global investment banks.
US equity markets were, however, broadly resilient with only slight losses for the S&P 500 index which limited potential yen demand. US bond yields also moved significantly higher which underpinned the US currency during the session.
Bank of Japan Governor Kuroda stated that the central bank won't end ETF purchases or unload existing holdings. He also reiterated that the bank will monitor market developments closely. The bank is scheduled to release revised bond-purchase details on Wednesday.
US yields continued to move higher in Asia on Tuesday with the 10-year yield at 14-month highs near 1.75% which provided further dollar support. In this environment, USD/JPY tested the 110.00 level for the first time in over 12 months while EUR/JPY traded around 129.30.
Sterling
UK mortgage approvals declined to 87,700 for February from 99,000 the previous month and below consensus forecasts of 95,000 amid uncertainty whether the increased stamp duty thresholds would be sustained beyond the end of March. The data was mixed as there was a strong increase in mortgage lending of £6.2bn for the month and the strongest figure since March 2016. There was a further decline in personal lending of £1.25bn for the month as consumers continued to repay debts with an annual decline of 9.9%, the sharpest decline since the series started in 1994.
Sterling maintained a strong tone in early Europe with EUR/GBP sliding to fresh 12-month lows just above the 0.8500 level amid Euro-zone reservations. GBP/USD, however failed to hold above 1.3800.
Bank of England Monetary Policy Committee (MPC) member Vlieghe stated that rapid growth is needed to close the gap compared with the pre-pandemic growth path. In this context, he noted that a few quarters of good growth would not imply that the central bank can put on the brakes and tighten policy. He added that any increase in inflation would not be enough this year to say that the economy does not require monetary support.
The UK currency faded slightly from its best levels and GBP/USD settled below 1.3800 while EUR/GBP traded around 0.8540.
Swiss franc
Swiss sight deposits declined slightly to CHF702.7bn in the latest week from CHF702.9bn the previous week which continued to indicate that the National Bank had not been intervening during the week. The Swiss franc lost ground in Europe on Monday with a further loss of support from low-yield instruments as US bond yields increased. The yen also remained generally vulnerable which limited support for the Swiss currency.
EUR/CHF advanced to highs near 1.1080 before a retreat to 1.1050 while USD/CHF was unable to hold above the 0.9400 level. USD/CHF held just below 0.9400 on Tuesday with EUR/CHF around 1.1050 as franc selling eased to some extent with markets monitoring and contagion from the US hedge fund liquidation.
AUD/USD + USD/CAD
The Australian dollar continued to make headway in European trading on Monday with AUD/USD peaking just above 0.7650. Momentum faded later in the day as equities lost ground and the US dollar maintained a firm tone.
The Australian dollar was resilient in Asia on Tuesday despite domestic coronavirus reservations with AUD/USD around 0.7650 from lows around 0.7625 as a firm US dollar limited the potential for further gains.
The Canadian dollar attempted to secure gains on Monday, but gradually lost ground as the US dollar maintained a firm tone while volatile trading in oil markets also unsettled the currency with USD/CAD settling above 1.2600.
USD/CAD consolidated just below this level on Tuesday as oil prices edged lower.
NOK+ SEK
The Norwegian krone secured significant gains on Monday amid expectations of a hawkish Norges bank stance. Oil prices initially posted net gains which underpinned the currency and the krone was resilient even when crude prices retreated.
EUR/NOK dipped to lows near 10.03 before a limited correction.
Norwegian underlying retail sales declined 0.3% for February after a 0.1% decline previously.
EUR/NOK settled just above 10.05 on Tuesday with USD/NOK just below 8.55.
There were net losses for the Swedish krona with funds switching into the Norwegian currency. EUR/SEK advanced to highs near 10.25 before a limited correction.
EUR/SEK traded around 10.22 on Tuesday with USD/SEK around 8.69.
Equities
Euro-zone equities were able to secure tentative gains with the advance led by German stocks amid expectations of stronger global demand. There were, however, losses in the financial sector after Credit Suisse warned over heavy losses from a hedge-fund defaulting on margin calls.
The German DAX index gained 0.45% with similar gains for the French CAC index, although Spanish stocks edged lower.
There was choppy trading in major UK stocks on Monday with a significant impact from fluctuations in the energy complex. The FTSE 100 index posted slight net losses despite domestic recovery hopes.
During Monday, there was nervous trading in Wall Street equities due to hedge fund developments with higher bond yields also unsettling markets. There was, however, resilience with S&P 500 index losses held to 0.1% while futures edged higher on Tuesday.
Japan's Nikkei 225 index posted a 0.1% gain amid yen weakness, although the Australian ASX index declined 0.9% amid weakness in commodities and a lockdown in Brisbane.
China's Shanghai index posted a 0.35% gain in late trading with a 1.3% advance for the Hong Kong Hang Sang index.
Commodities
There was choppy trading on Monday, especially with markets continuing to monitor developments in the Suez Canal. Crude pushed higher in early Europe amid reports there were setbacks in reflating to Ever Given, but it was confirmed later in the day that the Canal had re-opened.
WTI rallied to highs around $61.70 p/b before a sharp retreat to near $60.00 and subsequent gains back to $61.50 p/b.
Caution ahead of Thursday's scheduled OPEC meeting also contributed to volatile conditions.
There was underlying crude support from expectations of strong demand growth in the North American economy. WTI settled around $61.50 p/b on Tuesday with Brent around $64.85 p/b.
Precious metals were undermined by the firm US dollar and an underlying lack of demand.
Gold sipped sharply to lows below $1,710 per ounce while silver also retreated sharply to lows near $24.50 per ounce.
Higher bond yields kept precious metals on the defensive on Tuesday with gold around $1,707 per ounce and silver close to $24.60 per ounce.
Cryptocurrencies
Cryptocurrencies moved sharply higher after the European open.
Bitcoin was boosted by reports that Visa is starting a pilot programme that would allow the use of cryptocurrency to process payment settlements.
Bitcoin posted sharp gains to highs above $58,000 despite a less confident tone in equity markets and a strong US dollar.
There was a limited correction on Tuesday with bitcoin around $57,500.
Ether also surged to highs around $1,840 after the European close before a limited correction to near $1,800 in Asia.
Calendar
Major events for the day ahead: (times in GMT)
13.00: Germany consumer prices
15.00: US consumer confidence
02.00 (Wed): China PMI index