The Euro declined sharply on the dovish policy stance
Posted: 8th March 2019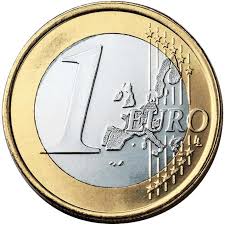 Daily market report March 8th 2019
Market highlights
The ECB extended forward guidance with no interest rate increase expected until at least the end of 2019 and new TLTRO low-cost financing for commercial banks.
The Euro declined sharply on the dovish policy stance with losses on all the major crosses.
Fed Governor Brainard made dovish comments, although the dollar continued to gain support by default and on expectations of relative out-performance with EUR/USD hitting 20-month lows below 1.1200.
Equity markets came under pressure and losses accelerated on Friday after very weak Chinese trade data reinforced growth concerns.
Oil prices were resilient on expectations of weak supply and solid demand from China.
Precious metals also regained ground as global risk appetite declined.
Scandinavian currencies weakened sharply.
EUR/USD
The ECB made no changes in interest rates following the latest policy meeting with the main refi rate at 0.0%. The bank announced that there would be a series of new TLTRO refinancing operations starting in September 2019. There was also a shift in forward guidance with interest rates expected to remain at current levels until at least the end of 2019 compared with summer 2019 previously. The revised guidance was important in pushing the Euro lower after the decision.
Bank President Draghi stated that there had been a substantial moderation of the expansion, although there were signs that domestic factor dampening growth were stating to fade. Underlying inflation was muted with weakening economic momentum slowing inflation convergence. The 2019 GDP growth projection was cut to 1.1% from 1.6% with a slight reduction in the 2020 forecast with risks tilted to the downside while inflation projections were also cut throughout the 3-year forecast period.
According to Draghi, the policy decisions were unanimous, although some members had pushed for the forward guidance to be extended even further. The Euro continued to lose ground following Draghi's press conference with EUR/USD lows near 1.1200.
Fed Governor Brainard stated that increases in risks warranted a downward revision to the interest rate path even if the growth outlook remains the same. The comments were notably dovish and reinforced expectations that the Fed would resist rate hikes, but the dollar was resilient given expectations of US out-performance. Overall, EUR/USD declined to 20-month lows near 1.1180 before an element of position adjustment ahead of Friday's US employment data as it traded near 1.1200. Weak German factory orders data reinforced negative Euro-zone sentiment.
USD/JPY
Global equity markets remained on the defensive with the dollar unable to make significant headway ahead of Thursday's US open. US initial jobless claims declined to 223,000 in the latest week from 226,000, although there was an increase in the monthly Challenger layoffs data to the highest level since July 2015 with notable job losses in the retail sector.
US equities moved significantly lower which triggered fresh yen demand and risk appetite was also hampered by reports that Chinese officials were less confident over the prospects of a trade deal with USD/JPY retreating to near 111.50.
China's trade data was notably weaker than expected for February with exports registering 20.7% annual decline while imports fell 4.8%. Although there were potential distortions surrounding the new-year period, the data reinforced concerns over the Chinese and global growth outlook and risk appetite deteriorated sharply. Regional equity markets also declined sharply which triggered fresh defensive yen demand with sharp gains on the crosses and USD/JPY dipped to near 111.00 as US yields declined with EUR/JPY below 124.50.
Sterling
Bank of England MPC member Tenreyro stated that interest rates were likely to rise slightly if there was a smooth Brexit. Sterling was unable to make any headway ahead of the New York open with net losses as Brexit deadlock continued and officials did not expect any breakthrough in talks over the next two days with the atmosphere notably tense.
The lack of positive developments undermined Sterling, although the ECB decision had a bigger market impact. EUR/GBP retreated to 21-month lows near 0.8550 on wider Euro losses while GBP/USD dipped below 1.3100.
Talks will continue during Friday and over the weekend with a high degree of uncertainty ahead of key parliamentary votes next week given negotiating tactics. In this environment, there is liable to be choppy trading on Friday given the risk of significant developments over the weekend and GBP/USD was held just below 1.3100 in early Europe.
Swiss franc
The Swiss currency gained protection from weaker equity markets, especially as there was a negative reaction in the European banking sector. German bond yields also declined sharply which helped underpin the Swiss currency. There was, however, a decline in Italian bond yields which helped limit Swiss franc support.
EUR/CHF retreated to the 1.1320 area while USD/CHF advanced to 16-week highs above the 1.0100 level on wider US gains. Weak equity markets underpinned the Swiss franc in early trading on Friday, although it under-performed against the Japanese yen.
AUD/USD + USD/CAD
The Australian dollar was able to demonstrate some resilience on Thursday as hopes for expansionary policies by global central banks provided some support.
AUD/USD was still hampered by a stronger US dollar tone and equity-market losses and it dipped to near the key 0.7000 level.
Chinese trade data triggered another round of fears over the global growth outlook which hurt the Australian dollar, although there was some AUD/USD support at 0.7000.
Canadian building permits declined 5.5% for January following a revised 6.4% gain the previous month.
Oil prices secured net gains and the Canadian dollar was able to rest further losses with USD/CAD trading around 1.3420 into the New York open.
Bank of Canada member Paterson expressed caution over the outlook and US dollar strength pushed USD/CAD to above 1.3450 with little change on Friday ahead of employment releases from both the US and Canada later on Friday.
NOK+ SEK
Scandinavian currencies were unable to derive support from fresh ECB stimulus and Euro declines. There was speculation that regional central banks would also have to adopt more dovish policies following the ECB stance which undermined support with fears over growth conditions also an important element.
EUR/NOK found support below 9.80 and advanced to near 9.83 despite sharp Euro losses. The krone weakened further on Friday with EUR/NOK near 9.85 while USD/NOK moved sharply higher to 2019 highs around 8.80.
The Swedish krona also registered sharp losses with EUR/SEK strengthening sharply to 10.59 as USD/SEK also posted sharp gains to record highs near 9.50.
Equities
Euro-zone equities briefly gained ground after the ECB policy decision, but the advance reversed quickly as the banking sector retreated sharply.
Loses on Wall Street were also a negative factor after the New York open, although a weak Euro provided an element of support.
The Eurostoxx 50 index declined close to 0.50% with a 0.7% retreat for the Italian FTSE MIB index.
UK stocks gained an element of protection from GBP/USD losses and slight net gains in oil prices, but the FTSE 100 index registered losses of close to 0.5% as global markets declined.
US equities were undermined by earnings concerns, especially given the impact of dollar strength and underlying trade uncertainty with the S&P 500 index declining 0.8%.
Asian equities initially held a defensive tone after US declines and losses accelerated after much weaker than expected Chinese trade data.
The Shanghai index declined 4.4% which soured the mood and Hong Kong's Hang Seng index traded 1.9% lower in late trade.
Japan's Nikkei 225 index declined 2.0% with sentiment also undermined by yen strength while the Australian ASX index declined 0.95% as growth fears persisted.
Commodities
Oil prices were subjected to conflicting fundamentals during Thursday, but secured limited net gains.
Sentiment was boosted by OPEC supply cuts and further disruption to Iranian and Venezuelan exports. Prices were, however, undermined by dollar strength and weaker equity markets and WTI settled around the $56.60 p/b level.
Chinese trade data triggered fresh concerns over demand conditions, although the impact was offset by strong crude imports with the third-highest figure on record.
WTI dipped to lows near $56.20 p/b before a slight recovery with Brent trading just below $66.0 p/b.
Gold was undermined by the slide in EUR/USD, although there was support from weaker equity markets and losses overall were notably limited with support just below $1,285 per ounce.
Gold secured renewed support in Asia on Friday with an advance to around $1,293 per ounce as risk appetite dipped again while silver also recovered ground after finding support near the key $15.0 per ounce level.
Cryptocurrencies
Cryptocurrencies were out of the limelight during Thursday with attention focussed on substantial moves across other asset classes.
There was a solid tone with bitcoin holding above $3800 and significant gains during Asian trading on Friday as risk aversion and support for gold helped underpin wider demand for cins.
Bitcoin edged above the $3900 level in early Europe.
Ether found support near $138 and traded just above $140 on Friday.
Calendar
Major events for the day ahead: (times in GMT)
13.30: US employment report
13.30: Canada employment report