The Fed statement was relatively dovish
Posted: 2nd May 2019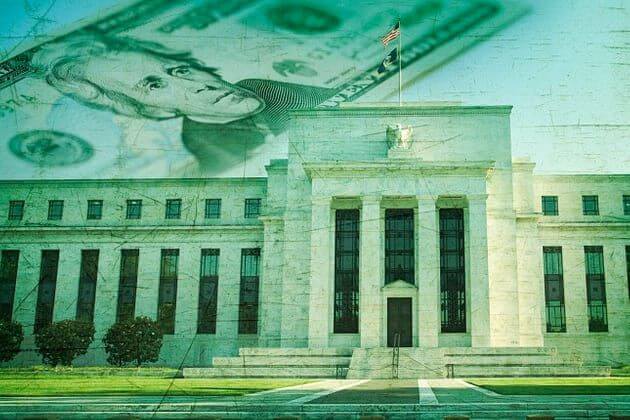 Daily market report May 2nd 2019
Market highlights
US data was mixed with a strong ADP jobs report offset by a 30-month low for the ISM manufacturing survey and the releases triggered net dollar losses.
The Fed statement was relatively dovish with references to lower inflation, but Chair Powell downplayed the potential for lower interest rates
After initial losses, the dollar reversed sharply on Powell's comments with marginal net EUR/USD losses on the day while commodity currencies also came under pressure.
Sterling was underpinned by speculation that a Brexit compromise deal was edging closer.
Oil prices were hit by a very substantial inventory build.
US equity markets declined significantly after Powell's comments while many global bourses were closed for holidays.
Precious metals also came under sustained pressure with silver sliding to 2019 lows.
EUR/USD
US April ADP data recorded a strong increase in private-sector payrolls of 275,000 from a revised 151,000 previously. ADP stated that technical factors were likely to have distorted the data and that the US job market is slowing.
In contrast, the ISM manufacturing index declined to 52.8 for April from 55.3, below consensus forecasts of 55.0 and the lowest reading since November 2016. Most components were also weak with new orders dipping sharply to 51.7 from 57.4 while export orders declined for the first time since February 2016. Employment growth also slowed sharply while the prices paid index declined to 50.0 from 54.3 previously. The weaker ISM data triggered fresh dollar losses with EUR/USD advancing to near 1.1250.
The Federal Reserve maintained interest rates at 2.50% following the latest policy meeting, in line with consensus forecasts and with a unanimous vote. According to the statement, the labour market remained strong and activity rose at a solid rate. Underlying inflation had declined and was running below 2.0%. The Fed cut the interest rate on excess reserves slightly to help keep the Fed Funds rate down and the dollar moved lower following the release with EUR/USD highs above 1.1260.
In his press conference, Chair Powell expressed confidence that the decline in core inflation would be transitory and stated that overseas growth concerns had moderated slightly while the reserves move was technical. Overall, Powell did not see a case for increasing or cutting rates. More hawkish elements and the downplaying of the potential for a rate cut offset a dovish statement and the dollar recovered sharply with EUR/USD dipping below 1.1200 and trading around this level on Thursday.
USD/JPY
Tight ranges prevailed ahead of the New York open with many European markets closed for holidays. US Treasuries strengthened after the US ISM data, especially with construction spending also registering a decline, with the benchmark 10-year yield dipping to below 2.48%. Although equities were resilient the dollar lost ground with a USD/JPY retreat to around 111.15.
US yields dipped further on the Fed statement and USD/JPY dipped to lows near 111.00. There was a sharp reversal following Powell's press conference with the 10-year yield back above 2.50% and reduced speculation over a rate cut.
There were also optimistic comments over US-China trade talks with reports that a deal could be concluded by the end of next week and that tariffs could be cut. USD/JPY rallied above 111.50, although weaker equity markets curbed wider yen losses. Activity was again subdued in Asia on Thursday as market closures continued with the dollar just above 111.50.
Sterling
Sterling pushed higher in early Europe on Wednesday with positive Brexit rhetoric underpinning sentiment. The UK PMI manufacturing index declined to 53.1 for April from 55.1 and in line with consensus forecasts. New orders growth slowed with notable weakness in export orders while the rate of stock-building slowed as Brexit uncertainty remained important. Business optimism strengthened to a 7-month high and consumer borrowing beat expectations with Sterling resilient after the data.
A Labour Party spokesman stated that there had been clear evidence of the government being willing to explore shifts in its Brexit position, but obvious opposition to some of the changes necessary to secure agreement. There were also reports that Prime Minister May was preparing to keep the UK aligned with EU customs rules.
Sterling maintained a firm tone and GBP/USD pushed to highs of 1.3100 following the Fed statement. A dollar reversal pushed the pair lower, but Sterling was resilient and EUR/GBP remained on the defensive with lows around 0.8580 ahead of Thursday's Bank of England statement and inflation report.
Swiss franc
The Swiss franc was able to resist further losses during Wednesday even though Euro-zone yields edged higher on the day. Trading volumes were low given that many European markets were closed for holidays which contributed to choppy trading.
EUR/CHF retreated to below 1.1400 against the Swiss currency while USD/CHF dipped to lows near 1.0125. A wider recovery pushed USD/CHF back to the 1.0175 area in choppy trading while volatility eased on Thursday as a more cautious tone in equity markets curbed the potential for fresh selling.
AUD/USD + USD/CAD
The Australian dollar was unable to make any significant headway ahead of the Federal Reserve statement and after initial gains there was a sharp reversal with AUD/USD dipping to near 0.7000 as the US dollar rallied.
Positive rhetoric on trade helped underpin Australian sentiment and AUD/USD stabilised around 0.7025 on Thursday as Asian market holidays dampened activity.
The Canadian dollar was hampered by a dip in oil prices while domestic data was also a negative factor as the PMI index declined to 49.7 for April from 50.5 and the first negative reading for over three years.
USD/CAD dipped after the Fed statement, but quickly reversed to trade near 1.3450 from 1.3375 lows.
Bank of Canada Poloz stated that interest rates were at very low levels and would increase if current headwinds facing the economy dissipate. The comments helped stabilise the currency with USD/CAD around 1.3435.
NOK+ SEK
Scandinavian currencies were generally weak on Wednesday with market holidays undermining trading volumes.
The Norwegian krone was unable to make headway during Wednesday, especially after the dip in oil prices and EUR/NOK advanced to highs around 9.72 before correcting slightly while traded just above 8.65.
The Swedish krona also lost ground with EUR/SEK strengthening to 9-month highs above 9.69 as the lack of yield continued to sap support with USD/SEK above 9.50. The Swedish PMI manufacturing index declined to 50.9 from 52.8 previously.
Equities
Euro-zone equity markets were closed on Wednesday for the Labour Day holiday.
Major UK equities were again undermined by the firm Sterling tone with a dip in oil prices also contributing to the negative mood as the FTSE 100 index declined 0.4%.
US stocks briefly reacted positively to the Fed statement before moving lower after Powell downplayed the potential for an interest rate cut, especially after he expressed concerns over corporate leverage. The S&P 500 index declined 0.75% on the day.
Activity in Asia on Thursday was again undermined by market holidays. With Japan and Chinese bourses closed for the day.
The Australian ASX index declined 0.6% as the resources sector came under pressure, but Hong Kong's Hang Seng index traded 0.6% higher in late trading on domestic factors.
Commodities
Oil prices briefly gained ground during Wednesday following media reports that Iranian crude exports could decline sharply for May. A softer dollar tone also offered support, but WTI was unable to test the $64.0 p/b level.
EIA data recorded a much larger than expected inventory build of 9.9mn in the latest week compared with consensus forecasts of around 1.5mn. Gasoline stocks also increased and production increased with crude oil declining sharply after the release with WTI declining below $63.00 p/b.
Prices recovered after the relatively dovish Fed statement and WTI managed to hold around $63.50 p/b before drifting slightly lower on Thursday while Brent traded just below $72.0 p/b.
Gold held a firm tone ahead of the Fed statement as the dollar lost ground. Prices also moved higher after the Fed statement with a move above $1,285 per ounce before a sharp reversal to below $1,280 per ounce as the dollar rallied.
Gold remained under pressure on Thursday as hopes for US-China trade progress curbed potential defensive demand with a dip below $1,275 per ounce. Silver also declined sharply with a retreat to fresh 2019 lows around $14.70 per ounce.
Cryptocurrencies
Cryptocurrencies held firm during Wednesday, although trading ranges narrowed slightly with Asian market holidays continuing to sap activity.
Bitcoin did briefly move higher following the Federal Reserve policy decision, but there was selling interest above $5350 and it retreated towards $5300.
Relatively firm risk conditions helped underpin cryptocurrencies with little in the way of selling interest.
Ether was unable to hold above $170 and drifted just below this level on Thursday.
Calendar
Major events for the day ahead: (times in BST)
09.30: UK PMI construction index
12.00: Bank of England policy decision and inflation report
12.30: Bank of England Governor Carney press conference