Market Report – Congress formally certified Biden as winning the November election
Posted: 8th January 2021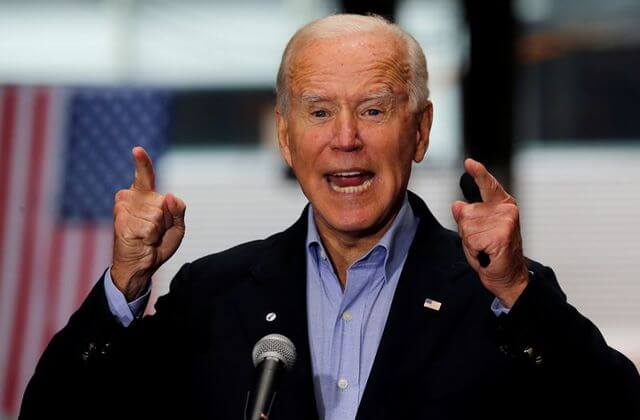 Trade ideas & Daily market report January 8th 2021
Market highlights.
Risk appetite remained firm on Thursday with relief that political conditions in Washington calmed quickly.
Wall Street equities posted fresh record highs amid strong liquidity with global equities also posting solid gains and record highs for Asia.
The dollar secured limited gains in a correction from recent sharp losses with higher yields also boosting the US currency to some extent.
EUR/USD dipped to below 1.2250 before finding support as underlying US sentiment remained weak.
Sterling was little changed overall as negative BoE rates speculation offset strong global risk appetite.
Commodity currencies were hit by a correction, but regained ground amid strong underlying sentiment.
Oil prices held firm and posted fresh 10-month highs amid firm risk appetite and demand hopes.
Precious metals edged lower amid the US dollar recovery and easing US political concerns.
Scandinavian currencies posted net gains amid optimism over the outlook.
Bitcoin posted further record highs before a sharp correction as volatility remained extremely high.
EUR/USD
The Euro moved sharply lower in early Europe on Thursday with EUR/USD lows just below 1.2250 as the US dollar secured a technical comeback after recent selling pressure.
The Euro-zone services sentiment index weakened to -17.4 from -17.1 the previous month, although there was an improvement in industrial confidence to -7.2 from -10.1 previously. Earlier, Germany reported an increase in factory orders of 2.3% for November from 3.3% the previous month. Euro-zone consumer prices declined 0.3% in the year to December, unchanged from the previous month and slightly below market expectations of 0.2% while the core rate remained at 0.2%.
US initial jobless claims declined to 787,000 in the latest week from a revised 790,000 the previous week and slightly below consensus forecasts of 800,000. Continuing claims declined to 5.07mn from 5.20mn the previous week and also slightly below market expectations.
The ISM non-manufacturing index strengthened to 57.2 for December from 55.9 previously and confounded expectations of a monthly decline. There was also a slightly faster pace of new orders on the month, but employment declined and order backlogs also declined. Given coronavirus restrictions, the headline data provided significant relief, although companies were cautious over the outlook. Relatively narrow ranges prevailed with further EUR/USD support just below 1.2250.
The Euro was hampered to some extent by concerns over a slow pace of coronavirus vaccine rollouts in the Euro-zone area.
Germany also reported its highest daily coronavirus death toll and EUR/USD traded around 1.2260 with narrow ranges prevailing.
The latest employment report is scheduled for release on Friday with markets braced for a weaker report, although the impact is liable to be limited.
USD/JPY
China's FX reserves increased $38.0bn for December to $3.22trn, maintaining underlying strength in the balance of payments position which will underpin the yuan.
Political developments in Washington continued to dominate the media. After an all-night session, Congress formally certified Biden as winning the November election with Harris confirmed as Vice President. Following overnight violence, there were further calls for President Trump to be removed from office through invoking the 25th amendment, although the overall mood calmed during the day which helped underpin risk appetite.
Higher bond yields were again a significant factor underpinning the US dollar during the day. Fresh gains in equities also had some impact in curbing defensive demand for the Japanese currency. In this environment, USD/JPY strengthened to highs around 103.80 at the European close. Chicago Fed President Evans stated that there could be a tapering of bond purchases late in 2021 or early 2022 if strong progress was made. The dollar held gains as Wall Street indices posted fresh record highs.
China's central bank continued its efforts to curb substantial capital inflows which limited yuan gains. There was some relief over a more moderate tone from President Trump which underpinned risk appetite. US bond yields continued to move higher and USD/JPY settled just below the 104.00 level in early Europe.
Sterling
The UK PMI construction-sector index declined marginally to 54.6 for December from 54.7 the previous month and in line with consensus forecasts. There was further strong growth in the house-building sector and new orders continued to increase while employment also increased slightly on the month.
Firm global risk appetite continued to provide an element of protection to Sterling during the day, especially with further gains in the FTSE 100 index. UK equities under-performed substantially last year with pressure for funds to increase their UK weightings this year, especially with a Brexit trade deal in place.
Although there was an easing of new daily coronavirus cases, deaths increased further and there were further concerns over the near-term economic outlook and increased speculation that the Bank of England could introduce negative interest rates, possibly as early as the February meeting. GBP/USD settled below 1.3600 after finding support below 1.3550 while EUR/GBP settled around 0.9040. There was little change on Friday with GBP/USD around 1.3570 as overall volatility declined.
Swiss franc
The Swiss retail sales increased 1.7% in the year to November from 4.3% previously, although global market conditions dominated. Stronger global risk appetite and higher bond yields in the Euro-zone and US had a significant impact in curbing demand for the Swiss franc on defensive grounds. EUR/CHF strengthened to highs above 1.0850 before fading while USD/CHF pushed to highs just above 0.8850.
Swiss franc demand remained slightly weaker on Friday as equity markets maintained a firm tone with USD/CHF continuing to trade above 0.8850.
AUD/USD + USD/CAD
The Australian dollar was underpinned by strong risk appetite during Thursday, but AUD/USD lost ground amid a tentative US dollar recovery and pressure for an Australian correction. Overall, AUD/USD weakened to lows at 0.7725 before recovering ground.
The Australian dollar found support on dips, especially with robust risk conditions and AUD/USD strengthened to 0.7785 on Friday as volatility eased and commodity currencies remained in favour.
The Canadian trade deficit narrowed slightly to C$3.3bn from C$3.7bn the previous month.
The Canadian dollar lost ground amid a retreat in commodity currencies, although firm oil prices limited potential selling with USD/CAD strengthening to 1.2730.
The Canadian dollar regained ground on Friday with USD/CAD retreating to 1.2675 as oil prices held firm.
NOK+ SEK
The Norwegian krone continued to draw support from robust risk appetite and the solid tone in oil prices. The currency was unable to extend gains and EUR/NOK settled just above 10.35.
Overall risk appetite held firm on Friday which underpinned the krone and EUR/NOK retreated to 10-month lows below 10.33.
Norwegian manufacturing production increased 1.5% in the year to November from 0.6% previously with USD/NOK around 8.42.
The Swedish krona was held in relatively tight ranges, although there were slight net gains during the day amid firm risk conditions.
EUR/SEK retreated to just below 10.04 on Friday with investment banks generally optimistic on Scandinavian currencies for the current year and USD/SEK traded just below 8.20.
Equities
Euro-zone equities secured further headway during Thursday amid underlying optimism surrounding a 2021 global recovery. There were also gains in the construction sector and Wall Street gains provided a further boost.
The German DAX index posted a 0.55% advance with a 0.3% advance for the Eurostoxx 50 index.
Major UK stocks were able to make further headway on Thursday, especially with a slight headwind from a GBP/USD retreat. There was, however, pressure for a correction after very strong gains with the FTSE 100 index posting a 0.2% advance.
Wall Street equites maintained a firm tone on Thursday with relief that political violence in Washington calmed quickly. Expectations of sustained monetary policy support also provided underlying support with the S&P 500 index posting a 1.5% gain to fresh record highs.
US futures posted further gains on Friday which helped underpin Asian sentiment and bourses overall posted fresh record highs.
Japan's Nikkei 225 index gained 2.35% to 30-year highs amid relief that the dollar had recovered ground while the Australian ASX index gained 0.7%
China's Shanghai index retreated 0.15% amid central bank efforts to curb capital inflows created some caution while Hong Kong's Hang Seng index traded 1.0% higher in late trading.
Commodities
Underlying crude sentiment remained firm on Thursday with further underlying support from Saudi Arabian production cuts announced earlier in the week.
Overall risk appetite held firm during the day which also underpinned crude with optimism over 2021 demand trends.
WTI settled close to $51.0 p/b late in the US session. Overall sentiment held firm on Friday with benchmarks at fresh 10-month highs as WTI traded around $51.20 p/b and Brent around $54.85 p/b.
Precious metals were hampered by a firmer US dollar during the day and relief that violence in Washington had been contained quickly also limited potential demand for gold.
Gold settled around $1,915 per ounce from highs just above $1,925 while silver settled near $27.10 per ounce. Metals edged lower on Friday amid the calmer US political situation with gold just below $1,910 per ounce and silver slightly above $27.00 per ounce.
Cryptocurrencies
Cryptocurrencies continued to gain strongly ahead of Thursday's New York open as the buying frenzy continued.
As media attention intensified, more investors were sucked into the market.
Coins continued to post record highs amid strong gains in equities. Bitcoin briefly touched the $40,000 level before sliding to near $36,000 as volatility spiked higher.
Bitcoin settled around $38,500 at the New York close. There was further choppy trading in Asia on Friday with bitcoin trading just above $38,500.
Ether volatility also spiked higher with a peak at $1,280 before a slide to $1,100 and consolidation below $1,200 on Friday.
Calendar
Major events for the day ahead: (times in GMT)
13.30: US employment report
13.30: Canada employment report
Get award-winning FCA regulated signals and levels on over 30 markets, as well as education resources so you never trade alone.