Trade ideas – Expectations of Fed rate cuts declined.
Posted: 9th July 2019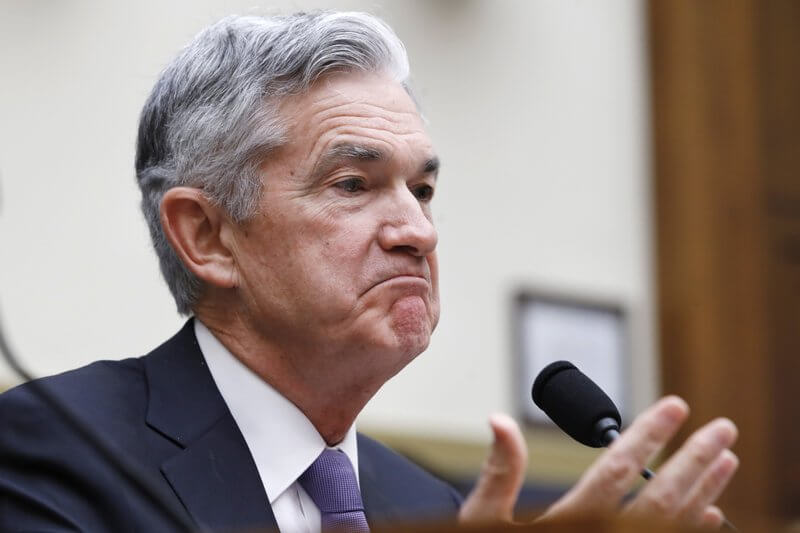 Trade ideas & daily market report July 9th 2019
Market highlights
Reduced expectations of aggressive Fed easing continued to support the US currency during Monday, although ranges were narrow.
Equity markets lost ground as expectations of aggressive Fed rate cuts declined further
Demand for the yen and Swiss franc weakened slightly as US bond yields edged higher with the Euro also unable to make headway.
Gold prices also declined as bond yields increased and the dollar maintained a firm tone.
Oil prices gained some support from Iran tensions, but failed to hold gains.
Commodity currencies were unable to make headway amid a solid US currency tone with Sterling also losing ground.
Bitcoin pushed above $12,000 which helped trigger further buying.
EUR/USD
The Euro-zone Sentix investor confidence index weakened to -5.8 for July from -3.3 previously which was below consensus forecasts and the weakest reading since November 2014, maintaining Euro-zone growth concerns. Trading activity was subdued ahead of the New York open, as is often the case on the Monday following a US employment report.
ECB member Coeure stated that the central bank could restart the quantitative easing policy if needed, although it is difficult to see what that would achieve given extremely low bond yields in Germany and other Euro-zone countries.
The US June employment trends survey declined to 109.5 from a revised 111.2 previously, but data had little impact. The dollar overall gained net support from reduced expectations of aggressive Federal Reserve easing and yield differentials between the Euro and dollar widened slightly in the US currency's favour. In this environment, the Euro was unable to gain any traction and retreated towards the 1.1200 area with a mixed Euro trend on the crosses.
The US currency maintained a firm tone into the New York close with the dollar index at fresh 2-week highs as commodity currencies edged lower, although EUR/USD held just above 1.1200 with tight ranges prevailing.
There was a sharp decline in long US dollar positions according to the latest weekly data, lessening the risk of further liquidation. The dollar held firm on Tuesday with EUR/USD only just above 1.1200 as tight ranges persisted.
USD/JPY
US Treasuries edged lower on Monday with a slight increase in yields protecting the dollar. The yen also failed to gain significant defensive support even when Wall Street equities dipped lower and USD/JPY advanced to highs around 108.70 at the European close. US yields continued to edge higher later in New York which encouraged a further slight dollar advance.
CFTC data recorded a further net decline in short yen positions with a near-balanced position for the first time in 12 months. The underlying shift will make it more difficult for the yen to gain renewed traction.
Asian equity markets registered limited losses on Tuesday and US yields drifted lower which limited the scope for further dollar support and USD/JPY consolidated around 108.75. Fed Chair Powell is due to speak on Tuesday, although the most likely outcome is that there will be no comments on monetary policy until Wednesday's congressional testimony.
Sterling
Sterling edged higher in early Europe on Monday, although GBP/USD gains were capped below 1.2550. Wider US gains subsequently triggered a fresh test of support just below 1.2500, but EUR/GBP drifted to near 0.8950 in narrow ranges.
Political uncertainty continued to unsettle Sterling with markets still fretting over the risks of a 'no-deal' Brexit. Reported comments from EU Commission President nominee Von der Layen that a further extension was possible allayed fears to some extent. House of Commons members were still looking at ways to block any 'no-deal' outcome.
CFTC data recorded a further increase in short, speculative positions to the highest level since September 2018, increasing the risk of short covering if there is any shift in sentiment towards the UK outlook.
BRC retail sales data recorded a 1.6% decline for like-for-like sales in the year to June, however, reinforcing concerns over the short-term growth outlook. Political developments will continue to be watched closely with the opposition Labour Party due to debate its Brexit stance. Sterling was unable to make any headway on Tuesday and GBP/USD again tested the 1.2500 support level.
Swiss franc
The Swiss franc drifted lower during Monday as reduced expectations of aggressive Federal Reserve interest rate cuts curbed potential demand for low-yield currencies even though equity markets were generally weaker. EUR/CHF advanced to near 1.1150 while USD/CHF pushed to highs near 0.9950.
There was some evidence of increased interest in carry trades which hampered the Swiss currency given benchmark interest rates of -0.75% with EUR/CHF just below 0.9950 on Tuesday while Swiss unemployment declined to 2.1% from 2.2%.
AUD/USD + USD/CAD
The Australian dollar was unable to gain fresh support during Monday, primarily under the influence of a generally firmer US currency and AUD/USD settled around 0.6875.
The latest NAB data recorded a decline in headline business confidence, but conditions improved and there was also increased confidence in the employment situation.
The Australian dollar was unable to make headway and AUD/USD drifted to 0.6955 amid US currency strength.
The Canadian dollar briefly made headway as oil prices moved higher, but USD/CAD found support just below 1.3050 and rallied to near 1.3100.
CFTC data recorded a sharp shift in the latest week to net long Canadian dollar position for the first time since March 2018, lessening the potential for any further short covering, and USD/CAD settled just above 1.3100 on Tuesday.
NOK+ SEK
Scandinavian currencies were unable to make any headway on Monday with caution ahead of inflation releases later in the week while investor interest remained limited.
EUR/NOK edged higher to 9.69 despite a fragile Euro and failed to make headway even when oil prices moved higher.
Norwegian GDP grew 0.4% in the three months to May with a 0.7% gain for mainland GDP from 0.4% previously. Firm data underpinned the krone with EUR/NOK around 9.6850 with USD/NOK just below 8.65.
EUR/SEK advanced to above the 10.60 level and traded close to 10.61 on Tuesday with the yield structure not seen as attractive enough to secure significant buying with USD/SEK around 9.47.
Equities
Euro-zone equities opened lower following losses in Asia and there were net losses during the day, although selling pressure was limited.
The German DAX index declined 0.2% while the Spanish and Italian markets secured only marginal losses.
There was no further support for UK stocks from Sterling weakness with losses in gold and oil also hampering sentiment with the FTSE 100 index declining 0.1%.
US stocks moved lower again amid reduced expectations of aggressive Federal Reserve interest rate cuts with losses in the Nasdaq index curbing wider support and the S&P 500 index declined 0.45%.
Asian markets tended to drift lower on Tuesday as reduced expectations of aggressive US rate cuts undermined support.
A firm dollar did help protect Japan's Nikkei 225 index as it closed with marginal gains while the Australian ASX index declined 0.1% amid losses in the mining sector.
China's Shanghai index traded 0.1% lower in late trading amid trade uncertainties with losses of 0.7% for Hong Kong's Hang Seng index despite some easing of political tensions.
Commodities
Oil prices were boosted by Middle East uncertainty and fresh concerns over Iran's nuclear programme. During Monday, Tehran threatened to restart de-commissioned centrifuges to boost uranium enrichment.
Crude was, however, hampered by a firm US dollar and uncertainties over demand conditions.
WTI briefly moved above the $58.0 p/b level although it failed to sustain the gains and dipped back below $57.50 p/b. WTI settled close to $57.50 p/b with Brent trading just above $64.0 p/b.
Gold was hampered by the firm dollar tone and increase in US bond yields with a dip back below the $1,400 per ounce level. Gold was unable to make headway on Tuesday and traded around $1,395 per ounce in early Europe as the dollar held firm.
Cryptocurrencies
Cryptocurrency sentiment remained firm on Monday. Bitcoin moved sharply higher after the European open with a move to around $11,800 with markets looking to test the important $12,000 level.
CFTC data recorded a net decline in short positions, although there was still a significant net short position, maintaining the potential for short covering.
Bitcoin moved above $12,000 late in New York which triggered fresh buying interest and 10-day highs around $12,800.
Ether under-performed bitcoin, but did advance to the $315 area in Asian trading on Tuesday.
Calendar
Major events for the day ahead: (times in BST)
15.00: US JOLTS job-openings data
Do you want access to trade ideas, signals, education and more all for free? Sign up and deposit with one of our preferred brokers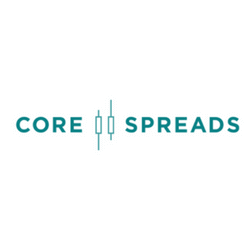 Like our charts? Sign up for free with TradingView.