Market Report – Bitcoin surged to fresh 34-month highs before a sharp retreat
Posted: 18th November 2020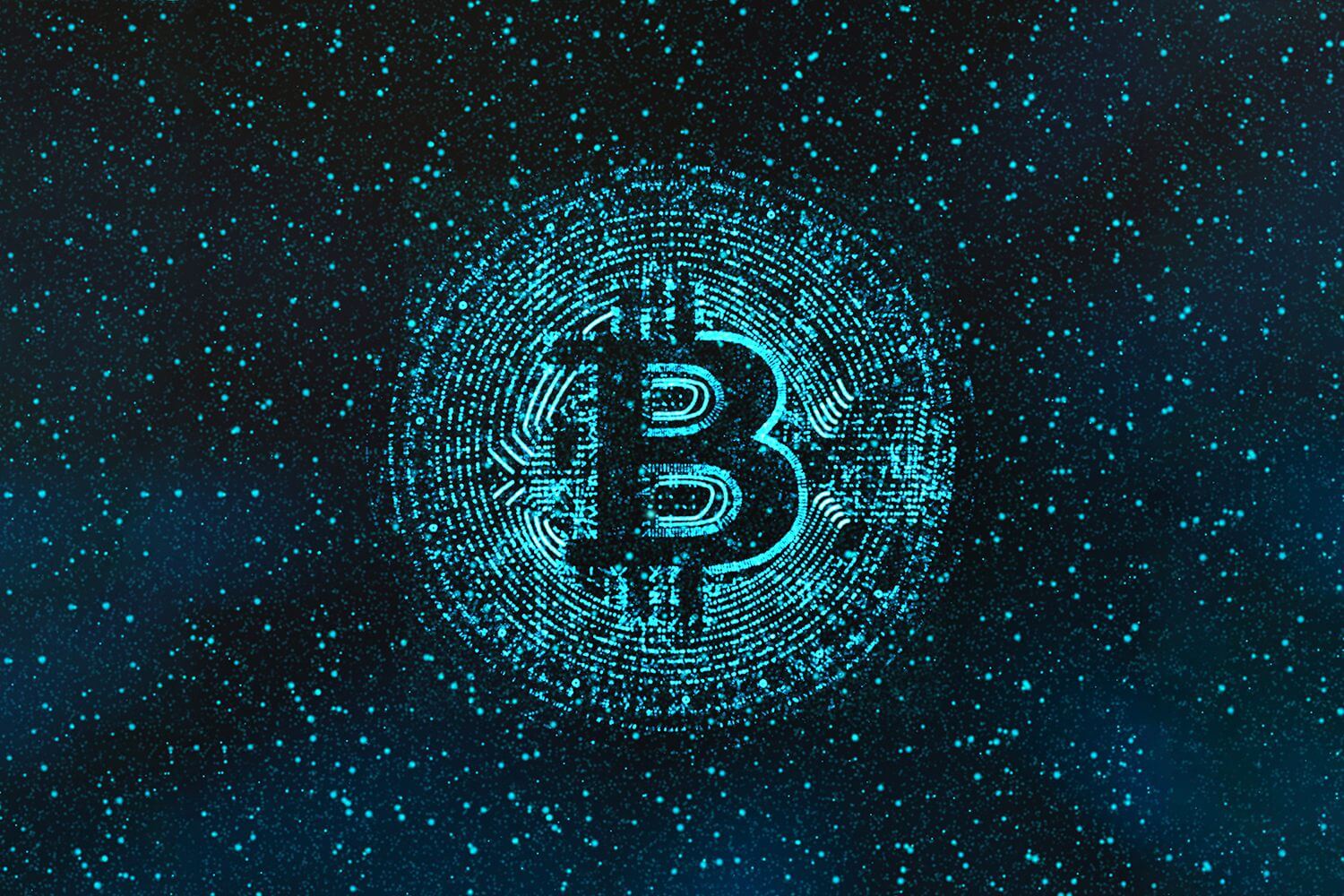 Trade ideas & Daily market report November 18th 2020
Market highlights.
Global risk appetite was more cautious on Tuesday as near-term fears over coronavirus developments offset longer-term vaccine optimism.
Equity markets edged lower with pressure for a correction after strong gains also a significant factor.
The dollar lost some ground and retreated to 1-week lows amid unease over the US spending trends.
EUR/USD posted slight net gains, but was held below 1.1900.
Sterling secured net gains amid hopes that trade talks were grinding towards a deal with global recovery hopes also supportive.
Commodity currencies corrected weaker amid near-term coronavirus concerns, but US dollar losses provided support.
Oil prices were hampered by near-term demand fears.
Precious metals drifted lower despite a fragile US currency, although ranges were narrow.
Bitcoin surged to fresh 34-month highs before a sharp retreat as volatility spiked higher.
EUR/USD
The Euro maintained a firm tone ahead of the New York open as firm risk conditions undermined demand for the US currency. EUR/USD strengthened to highs just below 1.1900, but was unable to make a challenge on this level, especially with disagreement over the EU budget hampering sentiment.
US retail sales increased 0.3% for October following a downwardly-revised increase of 1.6% for September and slightly below consensus forecasts of 0.5%. Underlying sales also missed estimates with a 0.2% increase while the control group increase was held to 0.1% for the month following a 0.9% gain the previous month.
Industrial production increased 1.1% for October after a 0.4% decline the previous month and slightly above consensus forecasts.
Elsewhere, the NAHB housing index strengthened to a record high of 90 from 85 previously as the very low level of interest rates continued to spur demand in the housing sector. Import prices declined 0.1% on the month with a 1.0% year-on-year decline.
Fed Chair Powell stated that the economic recovery has significant downside risks in the short term. He reiterated that the central bank would use all tools to support the economy. He reiterated that the economy also needed additional fiscal support and very low yields continued to curb US currency support.
The dollar was unable to gain any traction, especially after the downbeat comments from Powell, although EUR/USD drifted lower towards 1.1860 at the European close. The US currency overall was unable to gain territory on Wednesday with EUR/USD edging higher to 1.1880.
USD/JPY
There was a further degree of optimism over the 2021 global outlook which tended to undermine potential dollar demand. From a shorter-term perspective, there were increased reservations over the US outlook as coronavirus cases continue to increase. Unease over the US economic outlook could be offset by a fresh bout of defensive demand if equity markets slide. The dollar was unable to gain any support and USD/JPY retreated to lows near 104.10.
Majority leader McConnell stated that the Senate still wants to pass more covid aid, but there are no signs of serious talks. The Senate blocked the nomination of Shelton as a Federal Reserve Governor, although the Republicans will look to bring the vote back to Congress later this month.
Equities drifted lower on Wednesday as unease over short-term economic developments offset longer-term optimism. The Chinese yuan maintained a strong tone close to 29-month highs with USD/JPY dipping to test support just below 104.00 as the yen maintained a strong tone on the crosses.
Sterling
In comments on Tuesday, Bank of England Governor Bailey stated that quantitative easing in a time like this can prevent an unwarranted tightening of financial conditions. As far as the economy is concerned, he noted that there is now some light at the end of the tunnel, but here is no room for complacency.
There were source reports that a Brexit trade deal could be reached by early next week, although there was still a high degree of uncertainty over the outlook. EU Chief Negotiator Barnier is expected to brief EU Ambassadors on Friday and there was also speculation of further delays. In this context, there will be pressure for some measures to alleviate border stresses from January 2021. Political rhetoric will continue to be watched very closely.
Sterling gained an element of support from expectations of a strong global rebound in 2021 which would tend to benefit the UK economy and currency.
Bank of England Deputy Governor Ramsden stated that the bank stood ready to take whatever additional action is necessary to reach the 2% inflation target.
GBP/USD settled above 1.3250 with EUR/GBP weakening to near 0.8950. There were some reports that France had made concessions on fishing which helped underpin Sterling sentiment on Wednesday and GBP/USD held above 1.3250 in early Europe and near 1.3280. The UK CPI inflation rate increased to 0.7% from 0.5% with the underlying rate at 1.5% from 1.3% with EUR/GBP just above 0.8950 as political developments dominated.
Swiss franc
The Swiss franc was held in narrow ranges on Tuesday with a lack of fresh incentives. EUR/CHF edged above 1.0800, but struggled to make any significant headway while USD/CHF dipped below 0.9100 before finding some support.
Switzerland reported that ICU hospital bed capacity was at 100%, maintaining concerns over domestic coronavirus developments. The Swiss currency maintained a firm tone, however, amid a reluctance to send capital overseas. EUR/CHF traded just above 1.0800 while USD/CHF was pinned just above 0.9100.
AUD/USD + USD/CAD
The Australian dollar held a firm tone during Tuesday, but was unable to make further headway. As the US currency regained ground and equity markets were hit by profit taking, AUD/USD retreated to just below 0.7300 from 0.7340 highs.
Domestic developments were limited with AUD/USD trading just below the 0.7300 level in early Europe as a fragile US dollar protected the pair.
Canadian housing starts increased slightly to 215,000 for October from 209,000 previously, but slightly below consensus forecasts.
Overall, the Canadian dollar edged lower as the US currency regained some ground and oil prices lost ground. USD/CAD rallied to above the 1.3100 level.
Risk conditions were slightly more fragile with USD/CAD settling around 1.3085 on Wednesday amid a slightly weaker US dollar.
NOK+ SEK
The Norwegian krone was unable to make headway on Tuesday amid a slightly more cautious tone surrounding risk conditions. EUR/NOK settled around 10.75.
Volatility levels remained low with little net change on Wednesday as EUR/NOK nudged lower to 10.74 with USD/NOK dipping below 9.05.
The Swedish krona was again confined to relatively narrow ranges with markets monitoring domestic and European coronavirus developments closely and EUR/SEK settling around 10.23 with USD/SEK around 8.61.
Equities
Euro-zone equities were unable to make further headway on Tuesday as markets adopted a more sober tone surrounding the short-term outlook. A more defensive global tone also limited net support.
The German DAX index closed with marginal losses with a 0.6% correction for the Spanish IBEX index, although the French market made limited gains.
Major UK stocks were also hit by a correction on Tuesday with frustration that Brexit trade talks had failed to make any headway. A slightly firmer Sterling also acted as a limited headwind to the market with the FTSE 100 index declining 0.85%.
Wall Street equities edged lower during Wednesday with market concerns over near-term coronavirus restrictions on the economy which offset longer-term vaccine hopes. The S&P 500 index declined 0.5% lower with futures edging lower on Wednesday.
There were mixed trends in Asian markets with Japan's Nikkei 225 index declining 1.1% as the yen maintained a strong tone, but the Australian ASX index gained 0.5% to 8-month highs amid optimism over recovery prospects.
China's Shanghai index gained 0.2% while Hong Kong's Hang Seng index traded 0.3% higher in late trading.
Commodities
The OPEC monitoring committee meeting concluded without any recommendation on production cuts. There will, therefore, be no decision until the full OPEC meeting at the end of this month
Oil prices were hampered by a lacklustre US retail sales report and expectations that near-term activity would be hit by coronavirus restrictions.
US API data recorded an inventory build of 4.2mn barrels for the latest week, above expectations of 1.5mn barrels.
There was choppy trading in WTI as it settled around $41.40 p/b after seeing selling interest above $41.50 with Brent around $43.85 p/b as a weaker dollar provided support.
Precious metals were held in tight ranges on Tuesday with little underlying buying interest, especially given the on-going focus on bitcoin.
Prices edged lower as the US dollar regained territory and failed to regain ground on Wednesday with funds potentially shifting towards bitcoin.
Gold settled just above $1,880 per ounce with silver around $24.50 per ounce.
Cryptocurrencies
Cryptocurrencies again briefly consolidated in early Europe on Tuesday before moving sharply higher once again.
Overall sentiment remained extremely strong with markets also looking to challenge all-time highs.
Underlying confidence was boosted by medium-term expectations of extremely low interest rates, although there was also inevitably an important element of speculation
Bitcoin surged to highs above $17,800 late in the New York session. Volatility spiked higher on Wednesday with a surge to fresh 34-month highs above $18,400 before a dive to near $17,200 before a rebound to $17,800.
Ether also posted net gains to above $480 and then surged to $495 before a slump to $460. It consolidated around $475 in early Europe on Wednesday.
Calendar
Major events for the day ahead: (times in GMT)
13.30: Canada consumer prices
15.30: US EIA crude inventories data
00.30 (Thurs): Australia employment report
Get award-winning FCA regulated signals and levels on over 30 markets, as well as education resources so you never trade alone.