Market Report – Risk appetite fragile on Friday amid reservations over the global economic recovery & US stimulus plans.
Posted: 25th January 2021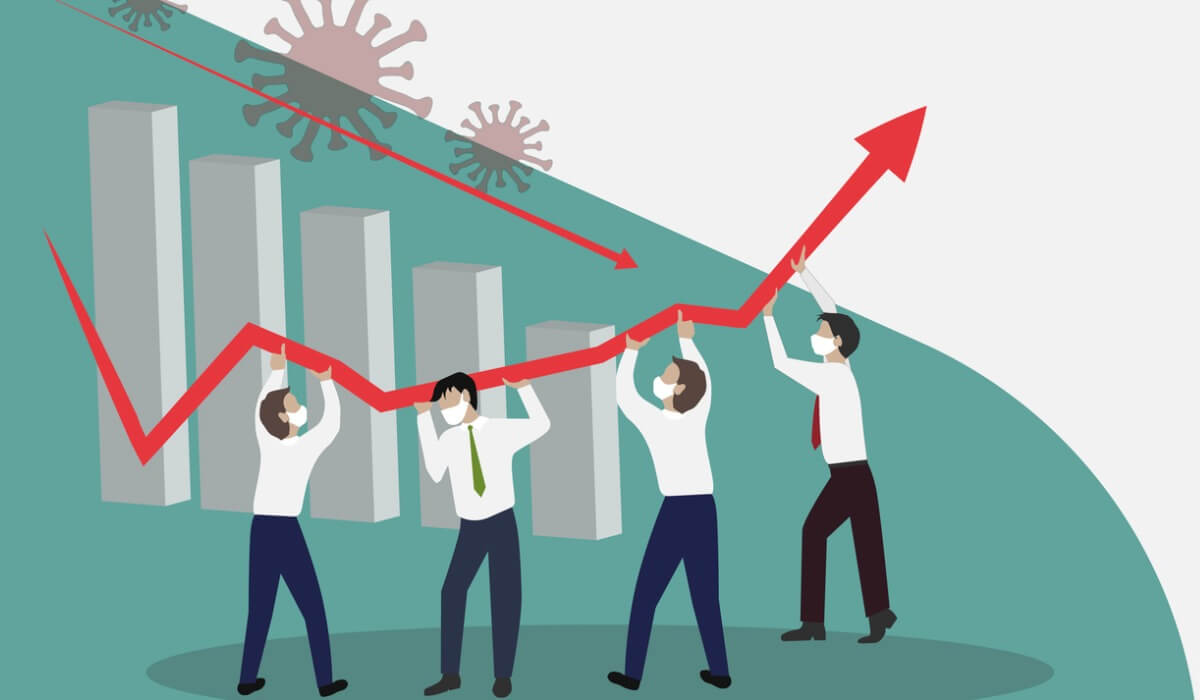 Trade ideas & Daily market report January 25th 2021
Market highlights.
Risk appetite was more fragile on Friday amid reservations over the global economic recovery profile and US stimulus plans.
Global equities retreated, but losses were limited by expectations of the dovish global monetary policies.
Risk recovered on Monday and equities posted a renewed advance.
The dollar failed to hold its best levels against European currencies and retreated as risk conditions improved.
EUR/USD found support around 1.2150 and advanced to the 1.2180 area.
Sterling was hurt by weaker than expected PMI data on Friday, but regained some losses and posted gains on Monday as risk conditions provided support.
Commodity currencies were hit by a correction amid the dip in equity markets before recovering ground.
Oil prices were hampered by near-term demand concerns, although buying on dips continued, especially on Monday.
Precious metals lost ground amid weaker equities, but recovered strongly from intra-day lows as the US dollar faded.
The Norwegian krone was subjected to a correction before regaining some ground as risk conditions dominated.
Ether surged over the weekend to post record highs.
EUR/USD
According to flash data, the German manufacturing PMI index retreated to 57.0 for January from 58.3 and below expectations of 57.5 while the services index was marginally lower at 46.8, but above market expectations. The Euro-zone PMI manufacturing index declined slightly to 54.7 from 55.2 with the services sector index slightly above expectations at 45.0 from 46.4 previously.
There was some relief following the data and the Euro resisted losses although the main feature was narrow ranges into the US open. The Euro was resilient despite a further widening of the Italian-German 10-year yield spread to 9-week highs.
The US manufacturing PMI index strengthened to 59.1 for January from 57.1 the previous month and above consensus forecasts of 56.5 while, more impressively, the services sector index strengthened to 57.5 from 54.8 and well above market expectations of 53.6 for the month despite coronavirus restrictions.
Existing home sales also beat expectations with an increase to 6.76mn from 6.71mn previously, maintaining housing-sector strength.
The dollar was unable to gain significant support as potential support from stronger than expected data was offset by a dip in defensive demand. The US currency secured some relief against commodity currencies and EUR/USD settled around 1.2170.
CFTC data recorded a net increase in long Euro positions to 163,000 contracts in the latest week, lessening the potential for further buying and maintaining the possibility of a sharp correction if there is a shift in sentiment.
Despite Euro-zone coronavirus reservations and further uncertainty over the Italian political situation, US dollar weakness dominated on Monday with EUR/USD around 1.2180 as commodity currencies posted net gains.
USD/JPY
The dollar remained generally weak on Friday, but did move higher following the latest US PMI data. The Japanese yen lost some ground even though bond yields edged lower and equities lost ground and USD/JPY edged higher to around 103.80 at the New York close.
Markets expect that the Federal Reserve will maintain a notably dovish stance at this week's policy meeting, but fresh fears over the near-term outlook could trigger renewed defensive support for the US currency. Progress on economic support measures will also be a key factor in the short term as Congress returns to session.
There were some reservations over US-China relations with a US aircraft carrier group entering the South China Sea over the weekend. Comments from the Biden Administration on foreign policy will be monitored closely in the short term even if economic developments dominate and the fiscal stimulus dominate sentiment.
The dollar was unable to make headway on Monday and USD/JPY settled around 103.70 with the yen slightly weaker on the crosses.
Sterling
According to the flash reading, the UK PMI manufacturing index declined to 52.9 for January from 57.5 previously and below consensus forecasts of 57.3. The services-sector index retreated sharply to an 8-month low of 38.8 from 49.4 and below forecasts of 49.9 with the composite production index also at 8-month lows. There were important supply-chain difficulties within manufacturing and the underlying performance was weaker than the headline would suggest. The services sector was inevitably undermined by coronavirus restrictions, reinforcing expectations of a sharp first-quarter GDP contraction.
Sterling continued to lose traction following the data with concerns over underlying vulnerability, especially with speculation that there would be further delays in re-opening schools and easing coronavirus restrictions. There will be further fiscal stresses, increasing the pressure for further Bank of England action.
The UK currency still gained some protection from optimism over the vaccine programme and the number of new cases continued to ease slightly. After dipping to lows below 1.3650, GBP/USD recovered to around 1.3680 while EUR/GBP peaked at 0.8920 before retreating to just below the 0.8900 level.
Sterling made net gains on Monday despite coronavirus concerns with GBP/USD back above 1.3700 while EUR/GBP retreated to 0.8875 as risk appetite held firm.
Swiss franc
The Swiss franc was again held in very tight ranges with some protection from the more vulnerable tone in global risk conditions. EUR/CHF overall posted a marginal net advance to 1.0775 with the dollar unable to sustain gains and USD/CHF settling around 0.8850.
Unease over the Italian political situation provided some support for the Swiss currency, although overall moves were limited. EUR/CHF nudged higher to 1.0780 on Monday while USD/CHF was trapped close to 0.8850 as the US currency posted wider losses.
AUD/USD + USD/CAD
During Friday, the Australian dollar was hampered by the weaker tone surrounding risk appetite with the decline in equities helping to trigger a significant correction. In this AUD/USD environment, retreated to lows just above 0.7700.
Preliminary Australian trade data recorded a 16% gain in exports from December which underpinned sentiment. Risk appetite recovered and the US dollar lost ground with AUD/USD strengthening to around 0.7740.
The Canadian currency also corrected sharply from higher level seen earlier in the week. As oil prices retreated, USD/CAD strengthened to highs around 1.2740.
Oil prices were little changed on Monday, but the US currency lost ground and USD/CAD retreated to just below 1.2700 as risk appetite stabilised.
NOK+ SEK
The Norwegian krone was subjected to a correction on Friday amid the more defensive tone in risk appetite and a retreat in oil prices.
Overall, EUR/NOK strengthened to around 10.33 and held gains into the New York close.
As risk appetite stabilised, EUR/NOK retreated to around 10.31 on Monday with USD/NOK just below 8.47
The Swedish krona was resilient despite fresh speculation that the Riksbank could cut interest rates again and EUR/SEK hit resistance close to 10.10. The pair settled near 10.08 on Monday as risk appetite held steady with USD/SEK retreating to 8.27.
Equities
Euro-zone equities were undermined by unease surrounding the short-term Euro-zone outlook, especially given further setbacks in the vaccine programme. Euro-zone indices were also hampered by the weaker tone on Wall Street.
The German DAX index declined 0.25% with other major bourses again under-performing with a 1.0% decline for the Spanish IBEX index.
Major UK industries were also hampered by the more defensive global risk tone, especially as oil prices lost ground. Optimism over vaccine trends was offset by fears that lockdown restrictions would last longer with a 0.3% decline for the FTSE 100 index.
There was a more defensive tone in Wall Street on Friday amid reservations over the near-term outlook. The PMI data limited losses and overall sentiment held firm with the S&P 500 index declining 0.3%, but futures moved higher on Monday.
The US advance helped underpin sentient in Asia with notable buying late in the Chinese session.
Japan's Nikkei 225 index gained 0.65% as the yen edged lower and the Australian ASX index gained 0.35%.
China's Shanghai index closed 0.45% higher on late buying, while Hong Kong's Hang Seng index was 2.2% higher in late trading amid buying from the mainland.
Commodities
Oil prices were hampered by the weaker risk tone surrounding global risk appetite. Near-term reservations over coronavirus trends also fuelled near-term demand fears.
EIA data recorded a sharp increase in oil inventories of 4.4mn barrels for the latest week compared with expectations of a small draw. There was some relief that gasoline stocks registered a small draw on the week.
According to Baker Hughes data the number of US drilling rigs increased to 289 from 287 previously.
Overall, WTI dipped sharply to lows just below $51.50 before rebounding strongly to above $52.50 p/b.
Overall, WTI settled close to $52.0 p/b and posted a net gain to $52.50 on Monday amid firm risk conditions and strong buying in early Europe while Brent moved higher to $55.50 p/b.
Precious metals dipped sharply into the New York open as equities retreated and the dollar secured an element of relief. There were also some doubts over Biden's fiscal stimulus plans.
Gold declined to lows just below $1,840 per ounce before a rally back above $1,850 as the US currency failed to hold its best levels.
Silver also dipped sharply to lows near $25.0 per ounce before a recovery to $25.50.
Gold was marginally higher on Monday, just above $1,850 per ounce amid the weaker US dollar with silver close to $25.50.
Cryptocurrencies
Cryptocurrencies posted notable gains during Friday despite a weaker tone surrounding risk appetite and a limited US dollar recovery.
Bitcoin strengthened to highs close to $34,000 at the New York close.
CTFC data recorded a small net decline in short bitcoin positions.
Overall bitcoin volatility subsided during the weekend, although there was a dip ahead of the Asian open with a slide to near $31,000. There was strong buying support in Asia as equites gained and the US dollar lost ground with bitcoin strengthening to above $33,000.
Ether also slid to lows around $1,160 on Thursday and slumped to lows just below $1,050 on Friday before a recovery to $1,160.
Ether surged over the weekend with a spike to fresh record highs around $1,475 in Asia on Monday before consolidation around $1,410.
Calendar
Major events for the day ahead: (times in GMT)
09.00: German IFO index
07.00 (Tues): UK labour-market report
Get award-winning FCA regulated signals and levels on over 30 markets, as well as education resources so you never trade alone.