Market Report – EUR/USD surged to fresh 26-month highs
Posted: 31st July 2020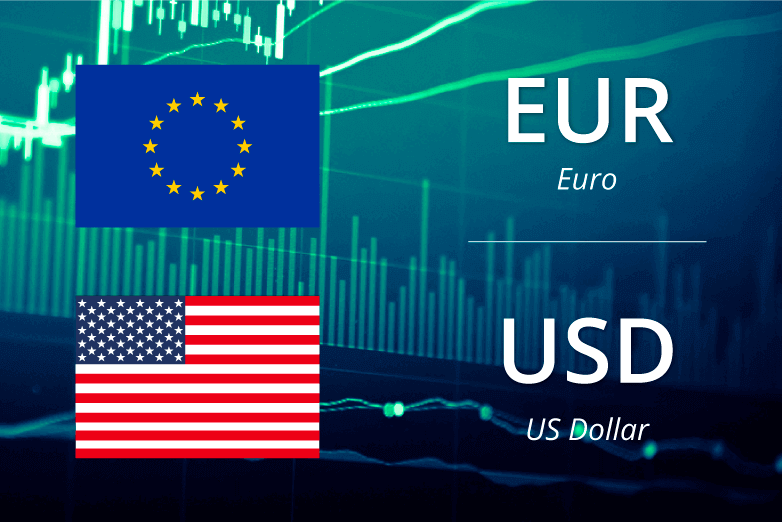 Daily market report July 31st 2020
Market highlights.
US data was mixed with a record Q2 GDP decline slightly better than expected while higher than expected jobless claims caused some concern over employment trends.
The dollar came under further sustained pressure after the European close and the slide accelerated in Asia with the dollar index at 26-month lows.
EUR/USD surged to fresh 26-month highs near 1.1900 before a slight correction.
Risk appetite was fragile amid earnings fears and US political uncertainty as Trump called for an election delay.
Equity markets lost ground, especially in Europe, although China was resilient.
Sterling made net gains despite risk aversion with GBP/USD at 19-week highs.
Oil prices were undermined by weak risk appetite and underlying demand reservations.
Precious metals stalled for much of day before fresh gains as the US currency retreated sharply with gold close to record highs.
Ether posted 13-month highs before a limited correction.
EUR/USD
The latest German labour-market data recorded an unemployment decline of 18,000 for July following a 68,000 increase the previous month and much stronger than consensus forecasts of a further 42,000 increase. German GDP, however, registered a contraction of 10.1% for the second quarter following a first-quarter decline of 2.0% and compared with consensus forecasts of a 9.0% contraction. Markets continued to monitor regional coronavirus developments.
According to the advance reading, US second-quarter GDP contracted at an annualised rate of 32.9% after a 5.0% decline for the first quarter. This was the sharpest quarterly contraction on record by a substantial margin, although slightly better than consensus forecasts. There was a sharp decline in consumer spending, especially on services, while investment slumped on the quarter. There was, however, a big boost to Federal government spending. Prices declined 2.1% on the quarter, maintaining underlying disinflation pressures which will encourage the Federal Reserve to maintain a very expansionary policy.
Initial jobless claims increased to 1.43mn in the latest week from a revised 1.42mn although this was slightly below market expectations. Continuing claims also increased to 17.02mn from 16.15mn previously, maintaining concerns that the economy was slowing. Overall, there were fresh reservations over the US recovery profile.
The dollar lost ground following the data with EUR/USD making a fresh challenge on the 1.1800 area against the US currency. Commodity currencies, however, were unable to make gains as risk appetite deteriorated. After a brief pause, the dollar slumped later in New York with EUR/USD at 26-month highs near 1.1900 before a slight retracement.
USD/JPY
The dollar was unable to gain significant traction ahead of the New York open and the data releases also reinforced recovery concerns. US yields moved lower with the 5-year yield hitting a record low and the 10-year yield also dipped towards 3-month lows which undermined US dollar support. The US posted a record daily coronavirus death toll, but the number of new cases has eased slightly. The dollar initially resisted further selling and USD/JPY traded around 105.0 with limited yen support.
Markets were unsettled by Trump's call that the Presidential election should be postponed. Although there would need to be congressional support for a delay, markets fretted over the risk of instability. There was further wrangling over US fiscal policy with three senators introducing a jobless aid extension bill. Treasury Secretary Mnuchin stated that some progress had been made and that talks will continue over the weekend, but that there were still substantial differences.
Market sentiment remained negative and the US currency dipped sharply in Asian trading on Friday which triggered Ministry of Finance comments that forex stability is important and it was watching markets with a sense of urgency. Japanese industrial production recovered 2.7% in July after an 8.9% slide the previous month and China's PMI index edged higher to 51.1 from 50.9 previously. The dollar overall remained under pressure with fresh 4-month USD/JPY lows near 104.20.
Sterling
There were no significant data releases on Thursday as global trends dominated. Sterling was notably resilient despite a notable slide in risk appetite during the day with the UK currency able to gain ground despite a sharp decline in European equities. The UK currency was also resilient despite an underlying lack of yield support with a strong suspicion that month-end position adjustment was an important factor. GBP/USD strengthened to highs near 1.3050 and registered a gain for the 10th successive session while EUR/GBP dipped to lows near 0.9020 before stabilising and recovering ground.
A new limited lockdown in areas of Northern England had little market impact. The CBI also warned that companies would need more time to prepare for any Brexit without a trade deal and 75% of firms were concerned over the risk of a further economic shock. The UK currency, however, maintained a strong tone and GBP/USD traded at fresh 4-month highs above 1.3130 as the US currency was subjected to further selling while EUR/GBP advanced to the 0.9060 area.
There will be the risk of erratic and volatile trading on Friday due to the impact of month-end position adjustment.
Swiss franc
The Swiss KOF business confidence index strengthened to 85.7 for July from 60.6 previously and well above consensus forecasts of 75.0. After a run of weak releases, the latest data will provide some relief, but coronavirus developments will continue.
The Euro was unable to make significant headway during the day, but EUR/CHF did settle just above the 1.0750 while USD/CHF dipped below 0.9100. EUR/CHF made gains to 1.0780 on Friday, although gains in precious metals still provided an important element of support with USD/CHF at fresh 5-year lows near 0.9060.
AUD/USD + USD/CAD
The Australian dollar was undermined by weaker risk appetite during Thursday and was unable to take advantage of a weaker US dollar. Overall, AUD/USD settled just below 0.7150 at the European close from lows near 0.7120 and then advanced strongly to near 0.7200 as the US weakened sharply.
US dollar weakness dominated on Friday with AUD/USD strengthening to 17-month highs around 0.7220.
The Canadian dollar was undermined by weaker risk conditions and a sharp dip in oil prices on the day with USD/CAD strengthening to highs just above 1.3450. The Canadian dollar struggled to regain ground despite the sharp US currency losses.
Although the US currency continued to slide, USD/CAD held above 1.3400 and traded around 1.3420.
NOK+ SEK
The Norwegian krone was undermined by weaker risk conditions and a dip in oil prices, especially with a slide in European equities. EUR/NOK strengthened to highs near 10.77.
The latest unemployment data is due later in the session. After a spike to near 10.80, EUR/NOK retreated to 10.75 on Friday with USD/NOK just above 9.05.
The Swedish krona also lost some ground amid the slide in risk appetite with EUR/SEK peaking above 10.32 before settling around 10.30 with USD/SEK at 2-year lows below 8.70.
Equities
Euro-zone equity markets came under heavy pressure on Thursday amid increased unease over the recovery profile. US markets also moved lower and there were also significant losses in the energy sector.
The German DAX index declined 3.4% with losses of over 2.0% for all major bourses.
Major UK stocks also declined sharply on Thursday with negative global influences and a sharp slide in the banking sector. The FTSE 100 index posted a decline of 2.3% as Sterling gains also limited potential support.
US equities moved lower on Thursday with Trump's lobbying to delay the presidential election unsettling confidence with the jobless claims data also unsettling confidence. The S&P 500 index declined 0.35%, although this was above intra-day lows.
Japan's Nikkei 225 index declined 2.8% as the dollar came under renewed pressure while the Australian ASX index retreated 2.0% amid wider risk aversion.
China's Shanghai index drew some support from the PMI index with slight gains of 0.6% in late trading while Hong Kong's Hang Seng index was 0.2% higher.
Commodities
Oil prices retreated sharply during the day with fresh concerns over demand conditions while a slide in global equity markets also undermined demand for crude.
Overall, crude registered the sharpest decline for over 3 weeks with a decline of 2.5% on the day and WTI lows below $39.0 p/b. There was a net recovery to the $40.30 p/b level for WTI on Friday with Brent around $43.40 p/b.
Precious metals were unable to gain support from weaker equity markets or renewed dollar losses on Thursday.
There was a significant element of profit taking after recent gains with month-end position adjustment also a significant factor.
Gold settled around $1,955 per ounce with silver near $23.50 per ounce. The renewed dollar slide provided additional support to precious metals on Friday with gold just above the $1,970 per ounce and close to record highs while silver strengthened sharply to the $24.20 per ounce area.
Cryptocurrencies
Cryptocurrencies drifted lower into Thursday's New York open with bitcoin just below the $10,900 level as the dollar managed to regain some ground.
Weaker equity markets were a barrier to cryptocurrency gains, but bitcoin made further gains later in the day as the dollar came under renewed pressure.
Overall, there was an advance to near $11,200, but bitcoin was unable to take advantage of a further dollar slide in Asian trading on Friday as it traded just above the $11,000 level.
Ether was little changed for much of the day before a sharp move higher to a peak around $340. There was a corrective retreat to near $332 on Friday.
Calendar
Major events for the day ahead: (times in BST)
10.00: Euro-zone GDP (Q2)
13.30: Canada GDP
14.45: Chicago PMI index
Get award-winning FCA regulated signals and levels on over 30 markets, as well as education resources so you never trade alone.