Ian Coleman running through his anaylsis this morning on EURUSD. Join us on Telegram for more trade ideas – https://t.me/signalcentre
The medium term bias remains bullish.
The rally was sold and the dip bought resulting in mild net gains yesterday.
Expect trading to remain mixed and volatile.
The move lower is mixed and volatile, common in corrective sequences.
Bespoke support is located at 1.1100.
We have a 61.8% Fibonacci pullback level of 1.1111 from 1.1027 to 1.1113.
Preferred trade is to buy on dips.
EURUSD Macro news
The US-German 10-year yield spread narrowed to 18-month lows in early Europe which underpinned the Euro, although there was a fresh widening later in the session which curbed support for the single currency and EUR/USD hit selling interest above 1.1200. The Euro gained an element of defensive support as carry trades were unwound.
US San Francisco Fed President Daly stated that global headwinds justified last week's rate cut, especially as investment could weaken. She also stated that continued trade headwinds and lower rates from other central banks could justify further cuts, but aggressive action would not be warranted without evidence of a stronger economic downturn.
Economic data was sparse with the JOLTS job-openings data recording a small in June job openings to 7.35mn from an upwardly-revised 7.38mn the previous month. White House Trade Adviser Navarro called on the Federal Reserve to cut interest rates by at least another 75 basis points by the end of 2019.
St Louis Fed President Bullard stated that he wanted to take stock about how the accommodation put in place has an impact and he warned against knee-jerk reactions to trade headlines. He also stated that he would like to ease policy more to raise inflation and the Fed would have to look at incoming data before deciding whether to cut rates in September. Overall market expectations of further rate cuts this year increased slightly further which undermined the dollar. EUR/USD drifted to near 1.1170 before a gradual recovery as the dollar retreated and traded just above 1.1200 on Wednesday.
Do you want access to trade ideas, signals, education and more all for free? Sign up and deposit with one of our preferred brokers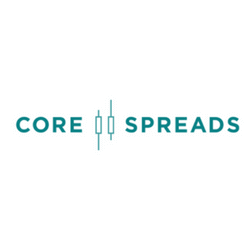 Like our charts? Sign up for free with TradingView.