Trade Ideas – Weekly FX Chart Round-Up 09/09/2019
Posted: 9th September 2019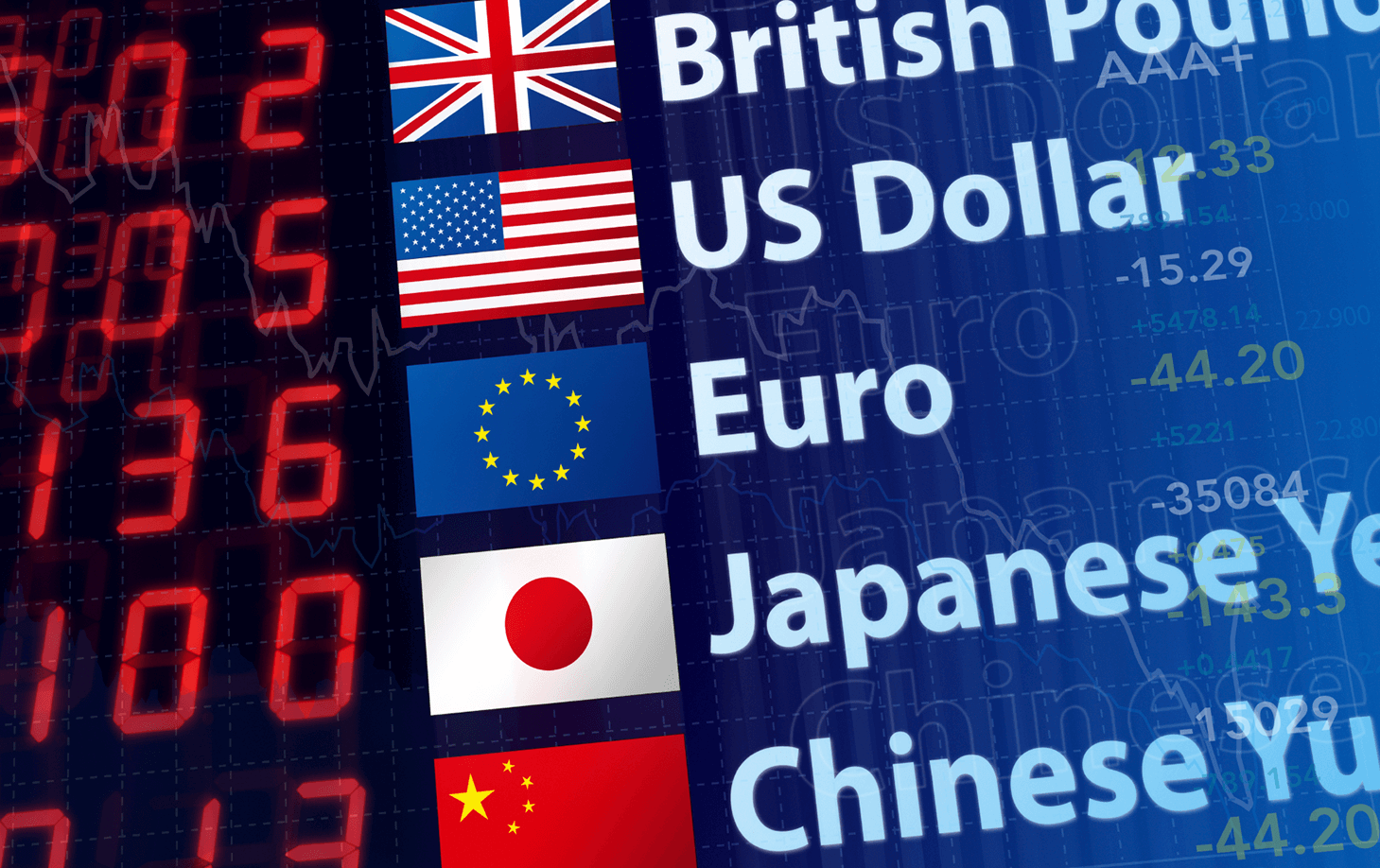 Signal Centre's video round-up on the major FX markets for the week ahead. Ian Coleman runs you through how we will be setting up our trade ideas and trading signals
Daily market report September 9th 2019
Trade ideas & Market highlights
US employment data was mixed with a miss on the headlines payrolls data offset by firm wages growth and strong household survey.
Fed Chair Powell's rhetoric maintained market expectations of a 0.25% rate cut this month.
The US dollar was little changed overall as EUR/USD failed to hold gains while demand for defensive currencies faded slightly
Strong employment data boosted the Canadian dollar with net gains for commodity currencies.
Expectations of global central bank support underpinned global risk appetite with modest gains for equity markets.
Precious metals maintained a softer tone as weaker defensive demand triggered a dip in long positions.
Saudi Arabian commitment to production cuts helped secure net gains for oil prices in choppy trading.
EUR/USD
US non-farm payrolls increased 130,000 for August, below market expectations of 160,000 and the July increase was revised down slightly to 159,000 from 164,000. The increase in private-sector jobs was held at 96,000 with only a slight increase in manufacturing while retail employment declined again while government jobs increased significantly.
Unemployment held at 3.7%, in line with consensus forecasts, although the participation rate increased and the household survey recorded a larger employment increase of 590,000 for the month. Average hourly earnings increased 0.4% on the month compared with expectations of 0.3% with the annual increase at 3.2% from an upwardly-revised 3.3% previously. The overall report was mixed, but the dollar initially edged lower as the headline figure undermined US support.
In his speech after the European close, Fed Chair Powell reiterated that the central bank would take appropriate action to sustain the economic expansion. There were concerns over the impact of trade tariffs and expectations of low inflation. Powell did, however, also point to differences of opinion with the committee. There was no attempt to push back against expectations of a rate cut next week and markets remained very confident of a further 0.25% cut.
EUR/USD failed to hold above 1.1050 and settled around 1.1030 with marginal losses on Monday amid caution ahead of Thursday's ECB policy meeting. Germany recorded a larger than expected trade surplus with marginal gains for exports, but Euro-zone growth concerns persisted.
USD/JPY
After Friday's Asian market close, the People's Bank of China announced a 0.50% cut in the Reserve Ratio requirement for most banks which helped underpin risk appetite, especially with expectations of further measures by the central bank.
White House Economic Adviser Kudlow stated that US-China calls this week went well, although negotiations would still be protracted. Overall, confidence in US-China trade talks for October remained slightly higher which underpinned risk appetite.
US Treasuries closed slightly lower despite the mixed jobs data and USD/JPY consolidated just below 107.00.
China's trade data was below consensus forecasts with exports declining 1.0% in annual terms compared with market expectations of a 2.2% gain while imports declined 5.6%. The data maintained unease over underlying Chinese and global growth trends, although China's August currency reserves increased slightly in August which suggested some success in curbing capital outflows.
Asian equity markets edged higher on Monday with USD/JPY again holding just below 107.00.
Sterling
Sterling continued to gain some support from an improved tone in global risk appetite during Friday. UK inflation expectations also edged higher for August which will tend to deter Bank of England monetary easing.
Political developments remained important with legislation blocking a 'no-deal' Brexit at the end of October approved in parliament and set to be made law on Monday. UK opposition parties reiterated that they would again block government calls for a General Election in Monday's House of Commons vote. The UK currency drifted lower with a correction from sharp gains in mid-week amid major uncertainty. GBP/USD settled below 1.2300 with EUR/GBP around 0.8975.
Over the weekend, Cabinet member Rudd resigned from the government, further increasing tensions and the government stated that it would seek to push the law to the limit to avoid having to ask for a further Brexit extension. There will be further volatility with parliament likely to be suspended from late on Monday and GBP/USD drifted towards 1.2260.
Swiss franc
The Swiss franc retreated further ahead of the New York open as global risk appetite continued to strengthen. Slightly reduced concerns over EU political developments also limited franc support. EUR/CHF pushed to highs near 1.0930 before fading in New York as USD/CHF failed to hold above 0.9900.
There was no increase in Swiss currency reserves for August, dampening expectations of aggressive currency intervention by the National Bank. Risk appetite held steady on Monday with the franc marginally lower and EUR/CHF held close to 1.0900.
AUD/USD + USD/CAD
During Friday, the Australian dollar continued to gain support from a firmer tone surrounding risk appetite with AUD/USD advancing to fresh 1-month highs just above 0.6850.
There were mixed Chinese developments over the weekend with global risk appetite holding firm. Domestically, the home loans data was well above consensus expectations which supported sentiment and AUD/USD edged higher to near 0.6860.
Canadian employment increased 81,000 for August compared with consensus forecasts of around 20,000 and following a decline of 24,000 the previous month. Full-time jobs increased close to 24,000 for the month. The unemployment rate held at 5.7% while hourly wages growth slowed.
The IVEY PMI index strengthened to 60.6 from 54.2 previously.
The Canadian data overall boosted confidence with USD/CAD retreating to the 1.3170 area and the Canadian currency held steady on Monday.
NOK+ SEK
During Friday, Scandinavian currencies gained support from a stronger tone in global risk appetite with little change on Monday.
The Swedish krona gained further net support from Thursday's Riksbank policy meeting which dampened expectations that there would be a more dovish monetary policy.
EUR/SEK retreated to the 10.62 area before a marginal recovery on Monday with USD/SEK around 9.63.
The Norwegian krone also made net headway with EUR/NOK retreating to near 9.90. Monthly GDP data recorded a 1.0% increase for July, maintaining confidence over the outlook. EUR/NOK retreated to near 9.88 after the release with USD/NOK near 8.96.
Equities
Euro-zone equities secured net gains on Friday amid a positive tone surrounding risk appetite.
The German DAX index gained 0.50%, although the Eurostoxx 50 gains were held to 0.3% given a correction and slight losses in Italian and Spanish bourses.
Major UK stocks gained some relief as Sterling gains stalled, but gains were still limited as the mining and energy sectors lost ground and gains in the FTSE 100 index held to 0.15%.
US equities were supported by hopes for US-China trade progress with little net impetus from the employment data. Powell's rhetoric curbed expectations of aggressive rate cuts, but the S&P 500 index was able to secure a 0.1% gain.
Asian stocks held firm in Asia on Monday with hopes for global central bank easing helping to underpin sentiment.
Japan's Nikkei 225 index gained 0.5% amid a steady US dollar tone while the Australian ASX index secured only marginal gains as the gold and mining sectors declined.
China's Shanghai index gained 0.55% in late trading amid hopes for further stimulus measures while Hong Kong's Hang Seng index traded little changed with some disappointment that political protests persisted.
Commodities
Oil prices came under pressure ahead of Friday's New York open with WTI sliding to the $55.0 p/b area.
There were underlying reservations over demand trends, especially with seasonal factors also a negative factor as the US driving season comes to a close.
There were, however, fresh gains later in US trading with a slightly more optimistic interpretation of US jobs data. WTI advanced to the $56.60 p/b area in choppy trading.
The Baker Hughes data recorded a decline in oil rigs to 738 from 742 previously.
Over the weekend, Saudi Arabia stated that production cuts would continue under the new Energy Minister which helped underpin sentiment. WTI traded around $57.20 p/b on Monday with Brent above $62.0 p/b.
Gold pushed higher after the US jobs data, but there was resistance close to $1,525 and prices dipped to below $1,510 as the dollar regained some ground and risk appetite held firm.
CFTC data recorded a further increase in net long positions, maintaining the potential for liquidation. There was little change on Monday with support above $1,500 per ounce.
Silver gains also reversed sharply on Friday, although there was support below $18.00 per ounce.
Cryptocurrencies
Cryptocurrencies held firm on Friday with bitcoin pushing to highs just below $11,000.
There was, however, a spike lower after the European close as trading volumes declined with bitcoin retreating sharply to the $10,300 area.
Although there was a spike in on Sunday, overall volatility subsided with a firmer tone in global risk appetite helping to limit support alternative assets.
CFTC data recorded a marginal decline in net short bitcoin positions.
Ether dipped below $170 on Saturday amid the bitcoin slide, but traded with slight net gains to around $178 on Monday.
Calendar
Major events for the day ahead: (times in BST)
09.30: UK industrial production
09.30: UK monthly GDP
Do you want access to trade ideas, signals, education and more all for free? Sign up and deposit with one of our preferred brokers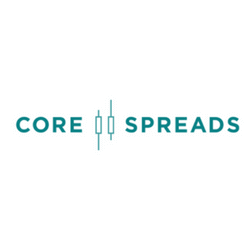 Like our charts? Sign up for free with TradingView.