Good morning and welcome to episode 676 of 'Talking Bull'. In this video/podcast we cover the main headlines and what to expect from the day ahead. 
We take a technical look at key markets that are likely to be impacted by today's events. Also, we participate in a 'Gun to the head' challenge where each of us calls a live trade. These will expire at 9pm tonight and we will keep track of the progress over time.
We hope you enjoy it!
For a selection of free educational content, join our Discord server at – https://discord.gg/Db4UWVFvF6
Show notes:
Joe made 2.16R on Etheruem. Steve was onside 0.70R on Oil.
We have included an illustration based on a £1000 account. This will follow the combined return of our morning trades by risking 1% of the trading capital per trade. The 1% risk is a variable monetary amount and will rise and fall based on the success of the calls.
We are currently up 146.13% collectively since we began recording Talking Bull on the 30th October 2019.
News
Powell pledges sustained inflation fight
Fed Chair Powell stated that July's lower inflation reading was welcome, but fell short of what is required before the Fed is sure that inflation is declining. He added that benchmark rates at 2.50% is not a place at which to stop or pause the process of raising interest rates.
Powell added that lowering inflation is likely to necessitate an extended period of below-par growth and there are unfortunate costs of reducing inflation, but falling to restore price stability would mean far greater pain over the medium term. According to Powell, a tight monetary policy is likely to be needed for some time.
As far as September is concerned, Powell stated that the decision will be based on the totality of data since the July meeting.
2-year yields at 15-year high
Following Powell's comments, markets pared back expectations of a Fed Funds rate cuts in 2023 with rates expected to stay higher for longer.
The 2-year yield increased to the highest level since 2007 and close to 3.50% with the 10-year yield above 3.00%.
Dollar surges on Fed rhetoric
Following Powell's comments and hawkish rhetoric from other Fed officials, the dollar posted a 20-year high on a trade-weighted basis as it surged against all major currencies.
There was a limited dollar correction from highs on Monday.
ECB speculation intensifies
With Europe facing increased inflation pressures, there has been speculation that the ECB will increase interest rates by 75 basis points at the September policy meeting.
This speculation provided an element of Euro protection.
Japan currency warnings
Japanese Finance Minister Suzuki stated that market moves post Jackson Hole are being monitored closely and there were some reservations over pushing the yen even weaker given the possibility of intervention.
German inflation data due on Tuesday
The latest German consumer prices data is due on Tuesday with expectations that the year-on-year rate will increase to 7.8% from 7.5% and just below the record high of 7.9%.
The Euro-Zone data will be released on Wednesday.
Data Today
13.00: Germany consumer prices
15.00: US consumer confidence
Key events over the next week
September 1st: US ISM manufacturing index
September 2nd: US employment report
Gun to head challenge – Update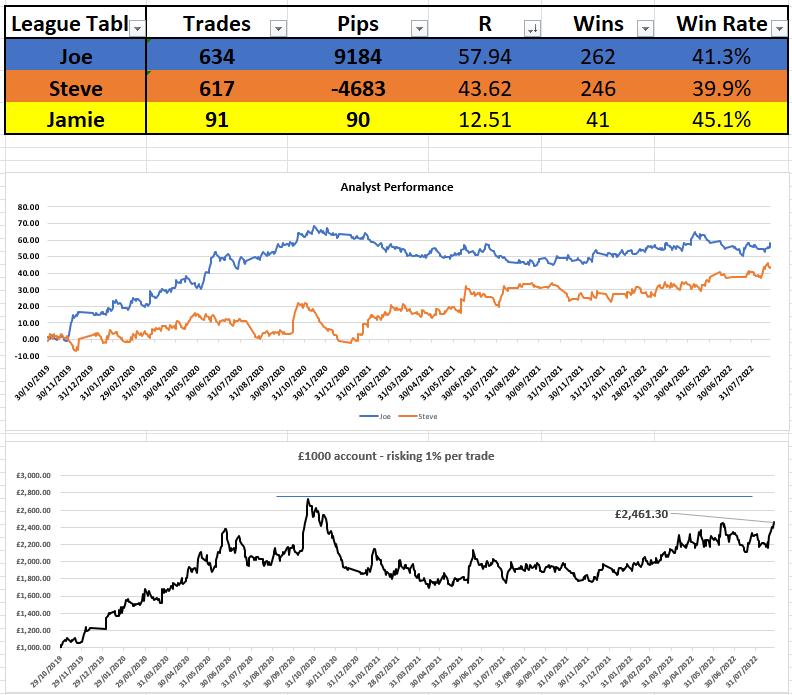 Today's trade idea

Have a great week everyone.
Get award-winning FCA regulated signals and levels on over 30 markets, as well as education resources so you never trade alone.