US bond yields edged higher on Monday
Posted: 4th May 2021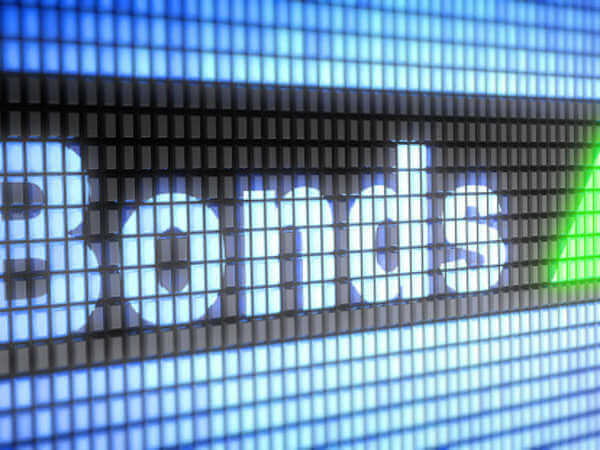 Trade ideas & Daily market report – May 4th 2021
Market highlights.
US bond yields edged higher on Monday, but did not provide a strong lead for asset classes.
Overall risk conditions were underpinned by central bank policies, although overall volatility tended to increase.
Wall Street recovered from Friday's losses to post gains, although with selling interest on rallies.
The dollar posted sharp gains on Friday amid position adjustment and posted net gains despite significant selling pressure on Monday.
EUR/USD was subjected to choppy trading with support on approach to 1.2000.
GBP/USD recovered from losses posted on Friday, but settled below 1.3900 ahead of key UK events.
A weaker US dollar underpinned commodity currencies on Monday.
The Canadian dollar continued to out-perform.
Oil prices were supported by underlying demand hopes despite reservations over Indian developments.
Precious metals posted strong gains on Monday amid a weaker dollar, but gold stalled just below $1,800 per ounce.
Ether posted fresh record highs as Asian holidays contributed to higher overall crypto volatility.
EUR/USD
The dollar strengthened sharply after the New York open on Friday. Markets had been expecting that the US currency would be undermined by month-end position adjustment, but there was a sharp adjustment once the US currency started to strengthen which also triggered stop-loss Euro selling. In this environment, the US currency strengthened sharply and EUR/USD dipped to lows just above 1.2000. CFTC data recorded no significant change in Euro positioning for the latest week.
The dollar was unable to gain fresh support ahead of Monday's European open. March German retail sales increased 7.7% with an annual increase 11.0%.
The Euro-zone manufacturing PMI index for April was revised down to 62.9 from the flash reading of 63.3. The US currency continued to lose ground ahead of the New York open with commodity currencies also recovering and EUR/USD just above 1.2050.
The US ISM manufacturing index declined to 60.7 for April from 64.7 previously and below consensus forecasts of 65.0, although it remained at historically very high levels. There was also a slowdown in the rate of new orders and production growth on the month. Employment also increased at a slower rate, but the inflation index recording the strongest reading since July 2008. There were also widespread issues with supply-chain difficulties which curbed growth potential.
New York Fed President Williams stated that it was important not to over-react to the inflation jump as the economy improves and that the coming inflation is likely to be transitory. He added that not enough good news had been seen to change the Fed's policy stance. Chair Powell noted the improved outlook, but also warned that there were increased inequalities and sustained damage to lower-income groups. Uncertainty over Fed policy contributed to market volatility.
EUR/USD traded above 1.2050 at the Monday New York close but the dollar was able to regain some ground on Tuesday with the pair around 1.2040.
USD/JPY
The dollar held firm ahead of Friday's New York open and then posted strong gains amid wider US gains with USD/JPY highs near 109.40.
CFTC data recorded a decline in short, non-commercial yen positions to 49,000 in the latest week from 60,000 previously, but the net positioning will still lead to the risk of a covering of short positions, especially if there is any setback in global risk conditions.
USD/JPY posted further gains to highs near 109.70 in Asia on Monday before a retreat as the US currency lost ground with trading volumes undermined by the Golden Week holidays in Japan. There were further losses following the US data releases as the US currency continued to register a wider decline. USD/JPY dipped below the 109.00 level, but did stabilise later in the New York session.
Japanese and Chinese markets remained closed on Tuesday which dampened activity, but USD/JPY posted net gains to 109.30 amid a wider recovery.
Sterling
There were no major domestic data releases on Friday and the UK currency was little changed against the Euro with EUR/GBP just below 0.8700. There was, however, a sharp decline against the dollar with the market wrong-footed by position adjustment and Sterling dipped to lows near 1.3800.
CFTC recorded a net increase in long, non-commercial Sterling positions to a 7-week high of 29,000 contracts, limiting the scope for further buying support.
Markets remained wary over UK political risk ahead of Thursday elections for English councils and, importantly, the Scottish parliamentary elections. There were further concerns that any overall majority for the SNP would increase demand for another Scottish independence referendum.
GBP/USD found support close to 1.3800 and posted a strong recovery during the day amid wider losses while the Euro also edged lower.
The UK currency gains support as Prime Minister Johnson stated that there would be some easing of travel restrictions from May 17th. GBP/USD moved above the 1.3900 level while EUR/GBP retreated to 0.8670. Sterling was unable to extend gain on Tuesday and GBP/USD retreated back below 1.3900.
Swiss franc
The Swiss franc secured significant gains on Friday with EUR/CHF dipping to below the 1.1000 level for the first time in over two weeks. The Swiss PMI manufacturing index strengthened to 69.5 for April from 66.3 previously and above consensus forecasts of 66.0, maintaining recovery expectations.
Swiss sight deposits declined to CHF701.4bn from CHF701.7bn the previous week, continuing to indicate no National Bank intervention. The franc was able to resist heavy selling, especially with strong gains in gold. EUR/CHF settled just above 1.1000 while USD/CHF found support just below 0.9100 and rallied to 0.9140 on Tuesday.
AUD/USD + USD/CAD
Position adjustment was a key factor on Friday and the Australian dollar declined sharply amid wider gains in the US currency. Overall, AUD/USD dipped sharply to lows near 0.7700.
As the US dollar lost ground on Monday, AUD recovered sharply to near 0.7765.
The Reserve Bank of Australia held interest rates at 0.1%, in line with expectations. The bank was more optimistic over the growth outlook, but it remained committed to an expansionary policy and noted that key decisions on the bond-buying programme would be made at the July meeting.
Reaction was muted with AUD/USD retreating to just below 0.7750 amid a firmer US dollar and disappointment over the latest trade data with the March surplus dipping to A$5.6bn.
The Canadian dollar has maintained a strong overall tone following April's bank of Canada policy meeting.
There have been sharp fluctuations on the back of US dollar moves and changes in oil prices.
Overall, USD/CAD dipped back below 1.2300 on Monday and lows near 1.2270.
USD/CAD recovered to around 1.2290 on Tuesday amid a firmer US dollar.
NOK+ SEK
The Norwegian PMI manufacturing index edged lower to 59.1 for April from a revised 60.5 previously.
There was little krone direction with EUR/NOK fluctuating around 10.00.
Narrow ranges prevailed on Tuesday with USD/NOK just above 8.30 ahead of Thursday's Norges Bank policy decision.
The Swedish PMI manufacturing-sector index strengthened to 69.1 from 64.7 the previous month, maintaining optimism over the outlook.
The krona was unable to sustain initial gains, but secured fresh support later in the day and EUR/SEK settled around 10.15 with USD/SEK around 10.44.
Equities
Euro-zone equities were able to post gains on Monday with initial support from firm data and EU Commission plans to re-open non-essential travel.
There was also relief that Wall Street posted net gains. The German DAX index posted a 0.65% advance with solid gains across major bourses.
The FTSE 100 index continued to hit selling near 4,000 on Friday and London markets were closed on Monday.
US equities lost ground on Friday, but secured fresh gains on Monday amid optimism over the earnings outlook and sustained monetary policy support. Equities were also seen as an inflation hedge. The S&P 500 index gained 0.25%, but futures edged lower on Tuesday.
Japanese and Chinese markets remained closed on Tuesday.
The Australian ASX index posted a 0.55% gain on firm commodity prices while Hong Kong's Hang Seng index traded 0.8% higher in late trading.
Commodities
Oil sentiment held firm on Monday amid net optimism over global trends and optimism over a recovery in the travel sector. There was still unease over Indian coronavirus developments.
A weaker dollar also helped underpin the crude market. Overall, WTI posted net gains to above $64.50 p/b before stabilising.
WTI edged lower to near $64.30 p/b on Tuesday with Brent around $67.40 p/b.
Precious metals were boosted by a weaker dollar while US bond yields retreated from intra-day highs.
Gains accelerated just ahead of the New York open with gold pushing to highs near $1,800 per ounce before fading slightly after failing to break resistance or post fresh 2-month highs.
Silver posted strong gains to a peak near $27.00 per ounce.
Gold retreated to near $1,785 per ounce on Tuesday amid a US dollar recovery while silver retreated to $26.75 per ounce.
Cryptocurrencies
Cryptocurrencies jumped higher in New York trading on Friday with bitcoin posting gains to above $37,000 despite a stronger dollar and weaker equities.
CFTC data recorded a net decline in short bitcoin positions and a decline in open interest.
Gains continued in Asia on Saturday, but bitcoin then faded towards $56,000.
There was a fresh gain to near $59,000 on Monday amid expectations of strong liquidity, but volatility increased again and the closure of many Asian markets contributed to the very choppy trading conditions.
Bitcoin dipped sharply to below $55,000 in Asia on Tuesday before a recovery to $56,000.
Ether continued to gain strong underlying support from optimism over increased acceptance and posted fresh record highs above $3,450 late on Monday before a correction.
Calendar
Major events for the day ahead: (times in BST)
13.30: US trade balance