US jobs data was mixed
Posted: 11th March 2019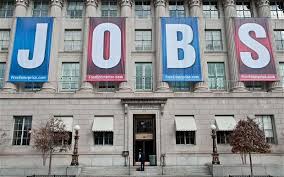 Daily market report March 11th 2019
Market highlights
US jobs data was mixed with a very weak headline payrolls gains offset by stronger than expected wages growth and a decline in unemployment.
The dollar registered a limited retreat, but a lack of confidence in other majors continued to curb potential US selling.
Sterling was hit by Brexit uncertainty as UK-EU talks remained deadlocked.
Risk appetite was cushioned by China's promise of further monetary support with Asian equity markets pulled higher by gains in Chinese markets.
Oil prices were also resilient on underlying supply concerns.
Precious metals secured net gains with silver out-performing gold.
The Norwegian krone was boosted by stronger than expected inflation data.
EUR/USD
The Euro recovered some ground into Friday's New York open as German yields resisted a further decline while a strong rebound in Italian industrial production provided an element of relief, although underlying sentiment remained weak.
The headline US employment data was much weaker than expected with a reported increase in non-farm payrolls of 20,000 compared with consensus forecasts of around 180,000 and the smallest increase for 17 months while the January figure was revised up slightly to 311,000. There were sharp declines in construction employment which may have been influenced by adverse weather conditions while retail employment also declined.
The unemployment rate declined to 3.8% from 4.0% while average hourly earnings increased 0.4% on the month with a year-on-year increase at a 9-uear high of 3.4% from 3.1%. These strong metrics had an important impact in negating dollar selling after the data and there was also a strong rebound in housing starts for January. In this environment, the Euro made only limited headway as EUR/USD closed around 1.1225.
Fed Chair Powell stated that downside risks to the economic outlook had increased and that there were disinflationary pressures throughout the global economy. A review of Fed policy would consider the effectiveness of forward guidance and bond purchases. Overall, he reiterated that no immediate policy response was needed for the economy and, despite a decline in German industrial production, EUR/USD edged higher to around 1.1240 on Monday ahead of the US retail sales release.
USD/JPY
The dollar dipped after the US employment data, but losses were limited and the US currency was able to regain ground later in the session. Treasuries pared gains which underpinned the dollar and US equities closed well above lows which curbed potential yen demand and USD/JPY closed above 111.00.
CFTC data is now up to date following delays caused by the government shutdown. Latest data registered the largest net long US dollar position since December, maintaining the potential for a correction if negative US sentiment outweighs on-going yield support.
Over the weekend, there were reports that the US and China had reached consensus on many key exchange rate issues.
Latest data recorded a sharp slowdown in new lending growth to CNY886bn from CNY3.23trn for January, primarily due to the impact of seasonal factors while money supply growth also slowed. There were, however, concerns over underlying trends and the central bank pledged further support for the economy by boosting lending and lowering borrowing costs. Underlying growth concerns limited the positive impact on risk appetite, although USD/JPY found support below 111.00 and traded around 111.20.
Sterling
Sterling gradually lost support during Friday as Brexit tensions increased and the political rhetoric became increasingly antagonistic as the UK and EU negotiators failed to make headway with global growth concerns also a negative factor.
There was very choppy trading late in the European session as Sterling briefly moved sharply higher on reports that EU Chief Negotiator Barnier had made a fresh offer before fading quickly once again after the UK appeared to reject the offer very quickly UK officials stated that the proposals represented a recycling of old proposals which had already been rejected.
EUR/GBP strengthened to highs around 0.8650 while GBP/USD dipped below 1.3000 before finding an element of support. There were no major developments over the weekend with talks still said to be deadlocked. In this environment, Sterling was unable to regain ground with GBP/USD trading just below 1.3000.
Swiss franc
The Swiss currency was resilient during Friday with support from expectations of weak global growth amplified by speculation that major central banks would adopt a very dovish policy stance.
EUR/CHF did find support above 1.1300 and settled around 1.1330 while USD/CHF closed around 1.0080 after failing to hold 1.0100.
Markets were continuing to monitor political developments closely during the week with key Brexit votes. The franc will gain defensive support if there are increased fears over a 'no-deal' outcome with the dollar securing a marginal advance as tight ranges prevailed.
AUD/USD + USD/CAD
The Australian dollar drew some support from weaker than expected headline US employment data and AUD/USD also gained some support from the ability to hold support near 0.7000. In this environment, there was a recovery to near 0.7050.
Global growth concerns continued to limit Australian dollar support with expectations of Chinese support measures offset by existing growth fears. Overall, AUD/USD was held around 0.7040 in tentative conditions as domestic growth concerns continued to limit support.
Canadian data recorded an employment increase of 55,900 for February compared with expectations of only a marginal gain and full-time employment gained by over 67,000 on the month. Unemployment held at 5.8% as the participation rate increased sharply on the month.
The Canadian dollar initially strengthened sharply before fading as oil prices came under significant pressure.
In choppy trading, USD/CAD settled just above 1.3400 and traded around 1.3420 on Monday..
NOK+ SEK
During Friday, Scandinavian currencies continued to be hampered by European growth concerns and expectations of dovish central bank policies.
The Swedish krona continued to be undermined by expectations of a dovish Riksbank policy. EUR/SEK peaked near 10.64, although there was a recovery in late trading with a retreat to 10.58 with the currency seen as over-sold with USD/SEK around 8.41.
Latest Swedish CPI data on Tuesday will be very important for currency sentiment.
There was a similar pattern for the Norwegian krone as it initially remained under pressure for regaining ground with a recovery in oil prices also a positive element later in US trading.
EUR/NOK peaked close to 9.88 before retreating to below 9.83.
Norwegian consumer prices increased 0.8% for February with the year-on-year rate at 3.0% from 3.1% previously and compared with consensus forecasts of 2.8%. There was a sharp 1.2% increase in core prices with the annual increase at 2.6% from 2.1% previously.
The krone strengthened sharply after the release with EUR/NOK dipping to 9.78 with USD/NOK ner 8.70.
Equities
Euro-zone equities were undermined by global losses and underlying concerns over the growth outlook and also closed before a rally in US markets.
The Eurostoxx 50 index declined 0.75% with a 0.5% decline for the German DAX index offset by larger declines of over 1.0% for the Italian and Spanish bourses.
UK stocks again secured some protection from a weaker Sterling tone, but the impact was more than offset by underlying growth concerns and weakness in the energy sector with the FTSE 100 index declining 0.7%.
Wall Street was unsettled by the big non-farm payrolls miss, even though other elements were stronger. Major equities posted the fifth successive decline with a 0.2% decline for the S&P 500 index despite a late rally.
Asian markets were resilient on Monday with a promise of further Chinese monetary support offsetting underlying growth fears.
China's Shanghai index secured a gain of 1.9% while Hong Kong's Hang Seng index was 0.8% higher in late trading.
Japan's Nikkei 225 index gained 0.4% as a firm dollar provided support, although there was a decline of 0.4% for the Australian ASX index as energy and consumer stocks came under pressure.
Commodities
Oil prices were subjected to choppy trading during Friday as markets debated the growth outlook.
After drifting lower ahead of the New York open, prices dipped on the headline US jobs data with WTI dipping below the $55.0 p/b. Prices rallied later in the session on underlying supply concerns and WTI rallied to the $56.0 p/b area.
Crude was hampered to some extent by reports that the Norwegian sovereign wealth fund would sell its oil and gas holdings
Baker Hughes data recorded a further decline in the number of oil rigs to 834 from 840 to 10-month lows.
The data helped underpin sentiment and a pledge of further Chinese support measures also curbed potential selling with WTI around $56.40 p/b while Brent traded just above $66.0 p/b.
Gold was little changed into the New York open before rallying after the employment data as the dollar edged lower. Although momentum faded later in the session, gold tested the $1,300 per ounce level.
There was little change in gold on Monday while silver advanced to above $15.30 per ounce.
Cryptocurrencies
Cryptocurrencies edged stronger on Friday, although ranges were relatively narrow.
There was little underlying change in positioning according to the latest CFTC data with a limited net short position.
Liquidity issues were significant with a sharp dip after the New York close with bitcoin sliding to near $3800. Prices did, however, recover during the weekend with little net change on Monday as bitcoin hit selling pressure above $3900.
Ether recovered from lows near $134 before recovering while there was resistance above $140.
Calendar
Major events for the day ahead: (times in GMT)
12.30: US retail sales