Video – Talking Bull – Brent oil rose past $65 a barrel in London
Posted: 18th February 2021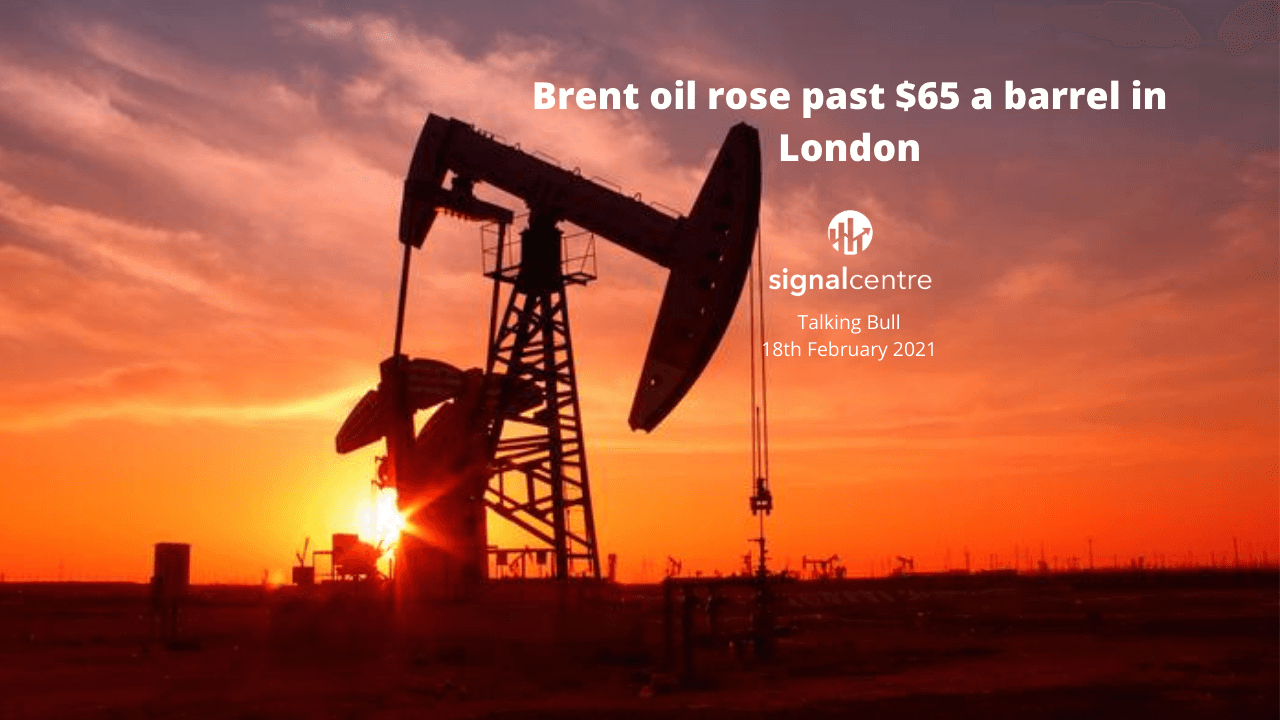 Good morning and welcome to episode 314 of 'Talking Bull'. In this video/podcast we cover the main headlines and what to expect from the day ahead. 
We take a technical look at key markets that are likely to be impacted by today's events. Also, we participate in a 'Gun to the head' challenge where each of us calls a live trade. These will expire at 9pm tonight and we will keep track of the progress over time.
We hope you enjoy it!
Join us on Telegram for more content – https://t.me/SCFree
Show notes:
Steve had the biggest winner on the day with a 1.75R return on Gold. Ian was flat on USDJPY and Joe was stopped on EU50.
We have included an illustration based on a £1000 account. This will follow the combined return of our morning trades by risking 1% of the trading capital per trade. The 1% risk is a variable monetary amount and will rise and fall based on the success of the calls.
We are currently up 84.01% collectively since we began recording Talking Bull on the 30th October 2019. 
News
Health care workers in France and Germany have voiced concerns about side-effects of AstraZeneca's Covid-19 shot. This threatens to hamper the EU's already-lagging inoculation drive, which relies upon 300 million doses from the U.K. pharma giant, among others. Staff at a hospital in southwestern France demanded the vaccine be replaced with shots from Pfizer-BioNTech and Moderna, after 50-70% of immunized health workers there experienced side effects. In an ambulance corps in Dortmund, one-quarter of the 300 people vaccinated late last week with the AstraZeneca shot called in sick afterward, a local newspaper reported.
Brent oil rose past $65 a barrel in London, as a cold blast that's taken out almost 40% of U.S. crude production morphed into a global supply shock. Futures advanced 1.3% after closing at the highest in almost 13 months.
Chinese markets have returned from the extended Lunar New Year break to a bout of profit-taking, with indices pulling back overnight.
While yesterday's strong US retail sales number did highlight the potential positive path forward for consumption, we are seeing bumps in the road to recovery this week.
Overnight data saw somewhat mixed jobs numbers from Australia, with a decline in unemployment coupled with a weaker-than-expected employment change figure. Nevertheless, the ASX 200 provided one bright area over the course of the session, remaining flat as Auckland and Melbourne bring their lockdowns to an end.
Looking ahead, ECB minutes, US unemployment claims, and crude inventories provide the main data points of note.
Data Today
1.30pm – US initial jobless claims (w/e 13 February), housing starts & building permits (January), Philadelphia Fed index (February): claims to fall to 765K, while starts rise 0.1% MoM and permits rise 0.2% MoM. Philly Fed index to fall to 22. Markets to watch: USD crosses
4pm – US EIA crude oil inventories (w/e 12 February): stockpiles fell by 6.6 million barrels last week. Markets to watch: Brent, WTI
11.30pm – Japan CPI (January): prices fell 1.2% YoY in December. Markets to watch: JPY crosses
Gun to head trade ideas – Update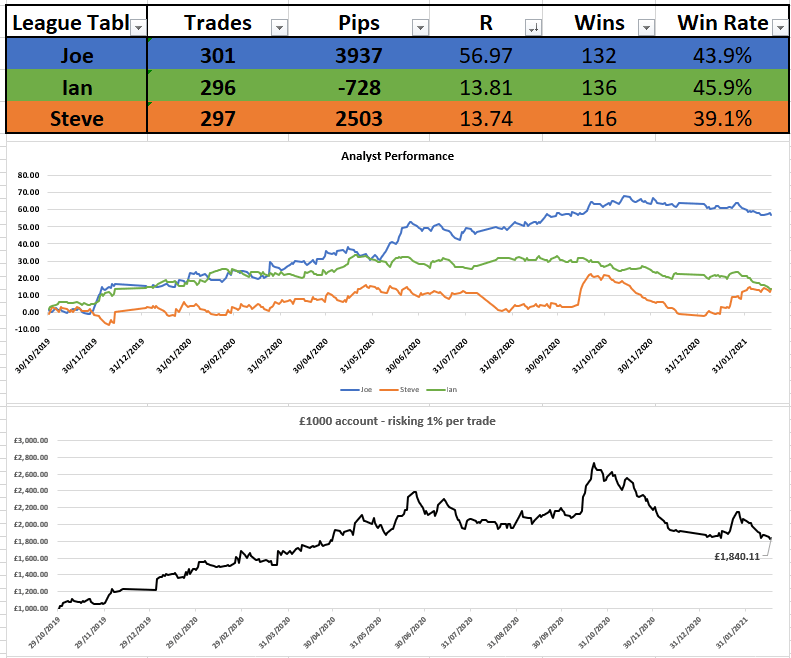 Today's trade ideas

Have a great week everyone.
Get award-winning FCA regulated signals and levels on over 30 markets, as well as education resources so you never trade alone.