Video – Talking Bull – UK focus will be geared towards Boris Johnson's roadmap to normality
Posted: 22nd February 2021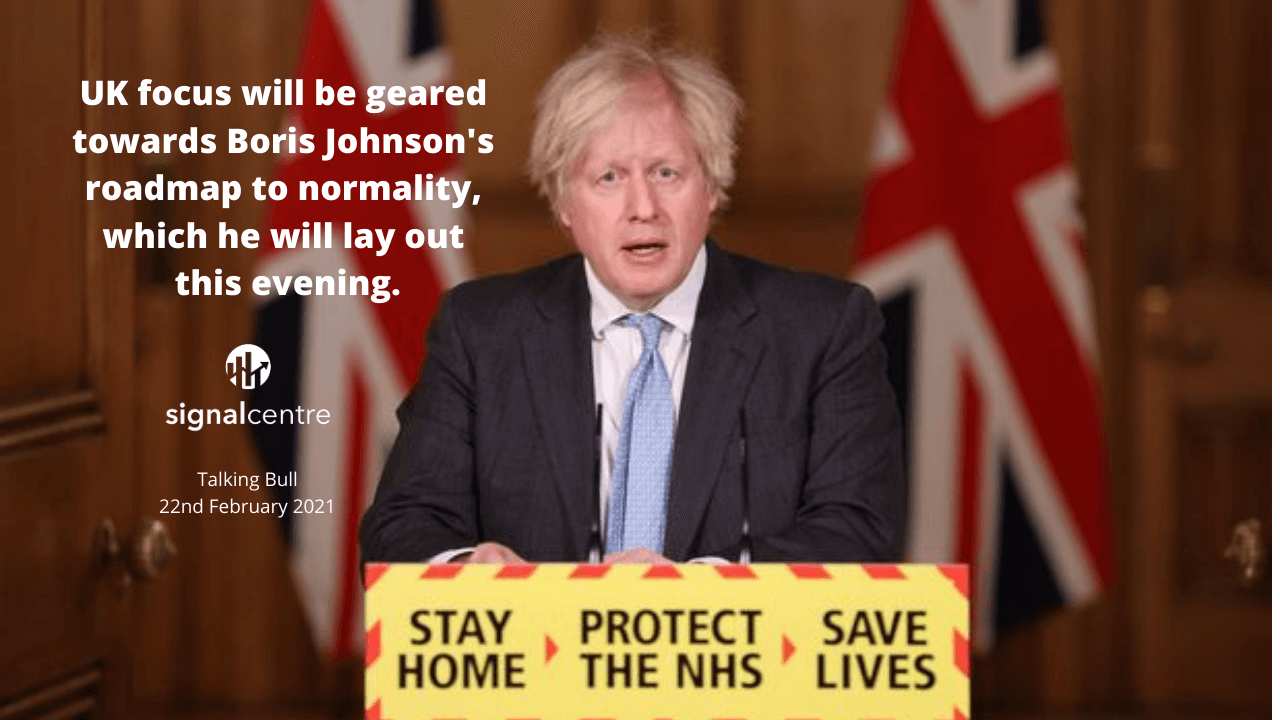 Good morning and welcome to episode 316 of 'Talking Bull'. In this video/podcast we cover the main headlines and what to expect from the day ahead. 
We take a technical look at key markets that are likely to be impacted by today's events. Also, we participate in a 'Gun to the head' challenge where each of us calls a live trade. These will expire at 9pm tonight and we will keep track of the progress over time.
We hope you enjoy it!
Join us on Telegram for more content – https://t.me/SCFree
Show notes:
Friday ended on a flop. 3 trades, 3 stops outs.
We have included an illustration based on a £1000 account. This will follow the combined return of our morning trades by risking 1% of the trading capital per trade. The 1% risk is a variable monetary amount and will rise and fall based on the success of the calls.
We are currently up 80.32% collectively since we began recording Talking Bull on the 30th October 2019. 
News
The Covid-19 vaccine made by Pfizer and BioNTech appears to stop the vast majority of people becoming infected, according to an Israeli study, providing the first indication that immunization will curb the spread of the virus. Vaccinations are getting underway in Australia and Italy's new government is said to be taking inspiration from the rapid rollout in the U.K. as it seeks to ramp up its own program. In the U.K. itself, the government is still urging a "cautious" approach to easing lockdown restrictions as it said all adults will be offered a shot by the end of July. It is also planning for a future when mass testing will become part of normal life and is expected to announce schools will return from March 8.
Another busy week is ahead for oil markets. Saudi Arabia and Russia remain on opposite sides of the debate about crude output ahead of an OPEC+ meeting in March, with Riyadh said to prefer keeping output steady while Russia wants to proceed with a supply increase. Iran is also set to take part in the meeting amid ongoing wrangling about talks with the U.S. on its nuclear program.
Bitcoin prices touched another record over the weekend after the cryptocurrency hit $1 trillion in market value. That's prompted a hint of bearishness from one of Bitcoin's biggest backers, Tesla's Elon Musk, who said in a tweet that prices of both Bitcoin and Ether "seem high." The success of North America's first Bitcoin exchange-traded fund last week highlighted the attention the crypto market is garnering and put Canada in a position to lead this new part of the market.
A mixed Asian session saw losses in China, Hong Kong, and Australia, while Japanese markets tentatively gained ground. Chief amongst the current concerns appears to be the rise in Treasury yields, with a recent resurgence in fixed income returns providing less reason to believe that equities are the only area to invest.
While expectations of higher inflation and economic resurgence dent bond prices, we have seen commodities take another sharp move higher, with copper in particular surging in early trade. With commodities on the rise, we have yet another reminder of the potential rise in inflation that many believe could bring an earlier end to the current loose monetary policy environment.
A quiet start on the economic front, with German Ifo business climate providing the one release of note.
Meanwhile, the UK focus will be geared towards Boris Johnson's roadmap to normality, which he will lay out this evening.
Data Today
9am – German IFO index (February): index to rise to 90.4. Markets to watch: EUR crosses
1.30pm – US Chicago Fed index (January): previous reading 0.52. Markets to watch: USD crosses
Gun to head trade ideas – Update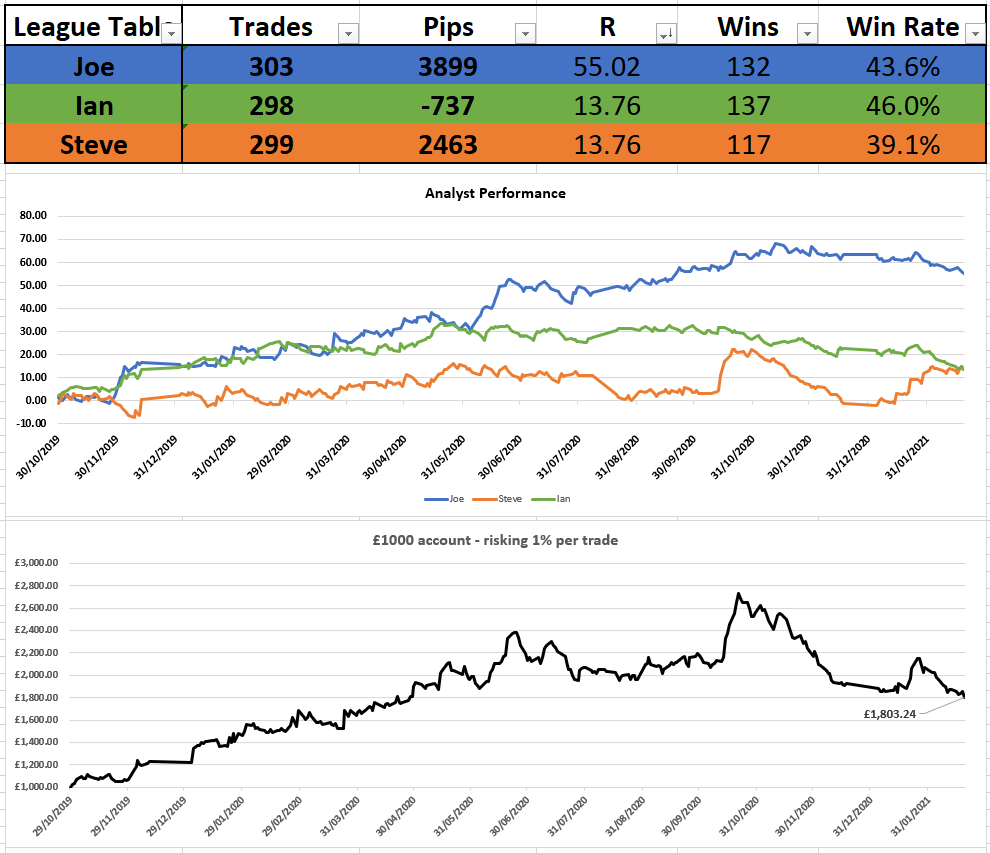 Today's trade ideas

Have a great week everyone.
Get award-winning FCA regulated signals and levels on over 30 markets, as well as education resources so you never trade alone.