Video – Talking Bull – UK retail sales slump in new lockdown
Posted: 19th February 2021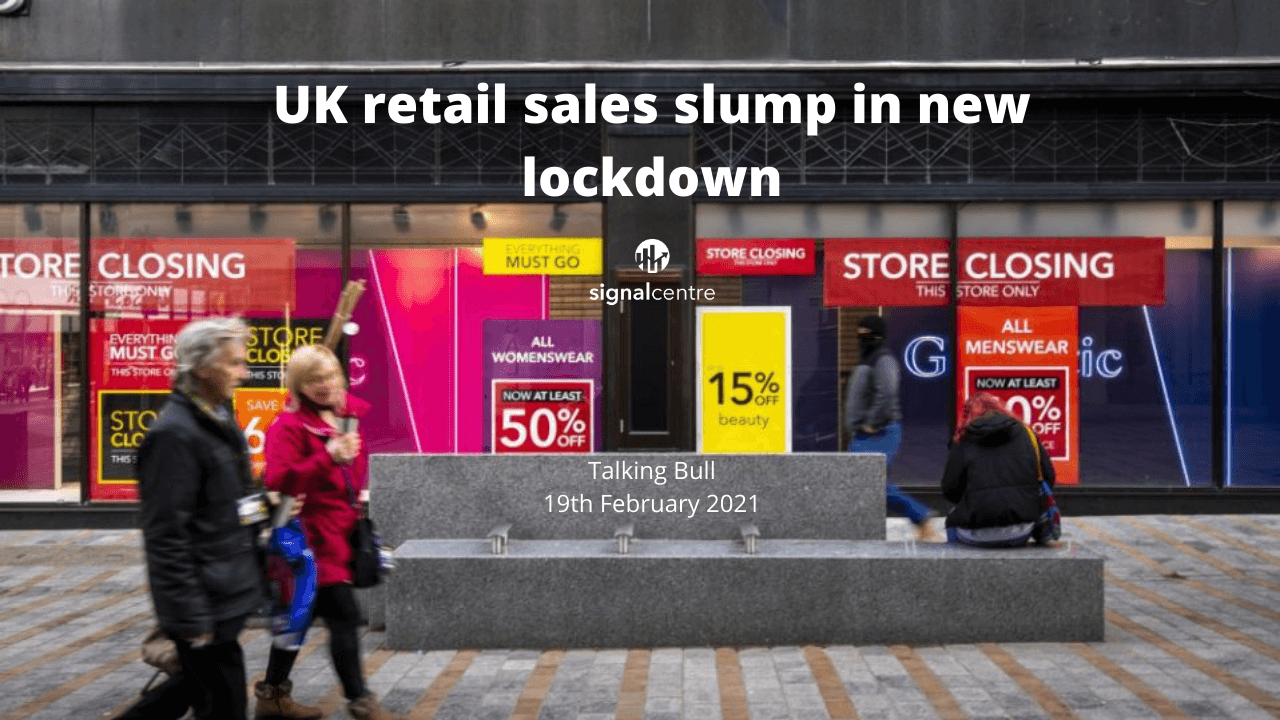 Good morning and welcome to episode 315 of 'Talking Bull'. In this video/podcast we cover the main headlines and what to expect from the day ahead. 
We take a technical look at key markets that are likely to be impacted by today's events. Also, we participate in a 'Gun to the head' challenge where each of us calls a live trade. These will expire at 9pm tonight and we will keep track of the progress over time.
We hope you enjoy it!
Join us on Telegram for more content – https://t.me/SCFree
Show notes:
Steve and Ian had winnersa round 1R yesterday on Gold and AUDCHF. Joe was stopped on Dollar Index.
We have included an illustration based on a £1000 account. This will follow the combined return of our morning trades by risking 1% of the trading capital per trade. The 1% risk is a variable monetary amount and will rise and fall based on the success of the calls.
We are currently up 85.90% collectively since we began recording Talking Bull on the 30th October 2019. 
News
G-7 nations are giving a major boost to Covax, the global effort to fund vaccinations in lower-income countries, indicating momentum may be building toward a coordinated effort on the part of advanced economies to address the pandemic. Britain announced it will donate a majority of future surplus vaccines to poorer countries, after France committed to sending 5% of its supplies through Covax.
The main characters of January's unprecedented retail trading frenzy faced U.S. lawmakers in a hearing on Thursday. Vlad Tenev, CEO of WallStreetBets' favorite trading platform Robinhood, found himself at the center of political ire, attacked both for his commission-free trading model that turbocharged market participation by inexperienced traders, and for the platform's decision to restrict trades in a list of 'meme stocks' including GameStop.
Today, Britain's Supreme Court will rule on whether Uber drivers should be classed as "workers," entitling them to minimum wage and holiday pay. The decision will set a precedent for how gig workers are treated in the U.K. and could upend Uber's business model in its biggest European market.
Asian markets have continued their downbeat assessment of the global economic picture, with losses throughout Japan, Hong Kong and Australia.
China provided the one bright spark, with the CSI 300 posting moderate gains. Despite continued economic weakness, we have seen inflation concerns rear their head, while rising yields have provided cause for concern over asset allocations.
Markets continue to hold out for the US stimulus package which is expected in the coming weeks, although once again the impact on inflation does bring fear of added pressure on the Fed to pull back from their policy of easy money.
Recent economic weakness in the US has shifted to the UK today, with a sharp contraction in retail sales seeing the worst figure since April (-8.2%). That was driven primarily by non-food sales, with clothing particularly feeling the pinch.
Looking ahead, today sees a host of PMI surveys released throughout the world. Overnight manufacturing strength out of Japan saw the sector rise out of contraction territory for the first time on over two years.
However, European manufacturing is expected to slow its growth, while lockdown measures ensure continued contraction in services.
Meanwhile, from a US perspective, ongoing growth in both sectors is expected to slow somewhat.
Data Today
8.15am – 9am – French, German, eurozone services & manufacturing PMI (February, flash): modest improvement expected in these readings, marking some recovery in the eurozone economy. Markets to watch: eurozone indices, EUR crosses
9.30am – UK services & manufacturing PMI (February, flash): services to rise to 40 from 39.5 and manufacturing to rise to 54.5 from 54.1. Markets to watch: FTSE 100/FTSE 250, GBP crosses
2.45pm – US services & manufacturing PMI (February, flash): services to drop to 56.4 from 58.3 while manufacturing weakens to 57.5 from 59.2. Markets to watch: US indices, USD crosses
3pm – US existing home sales (January): expected to rise 0.5% MoM. Markets to watch: USD crosses
Gun to head trade ideas – Update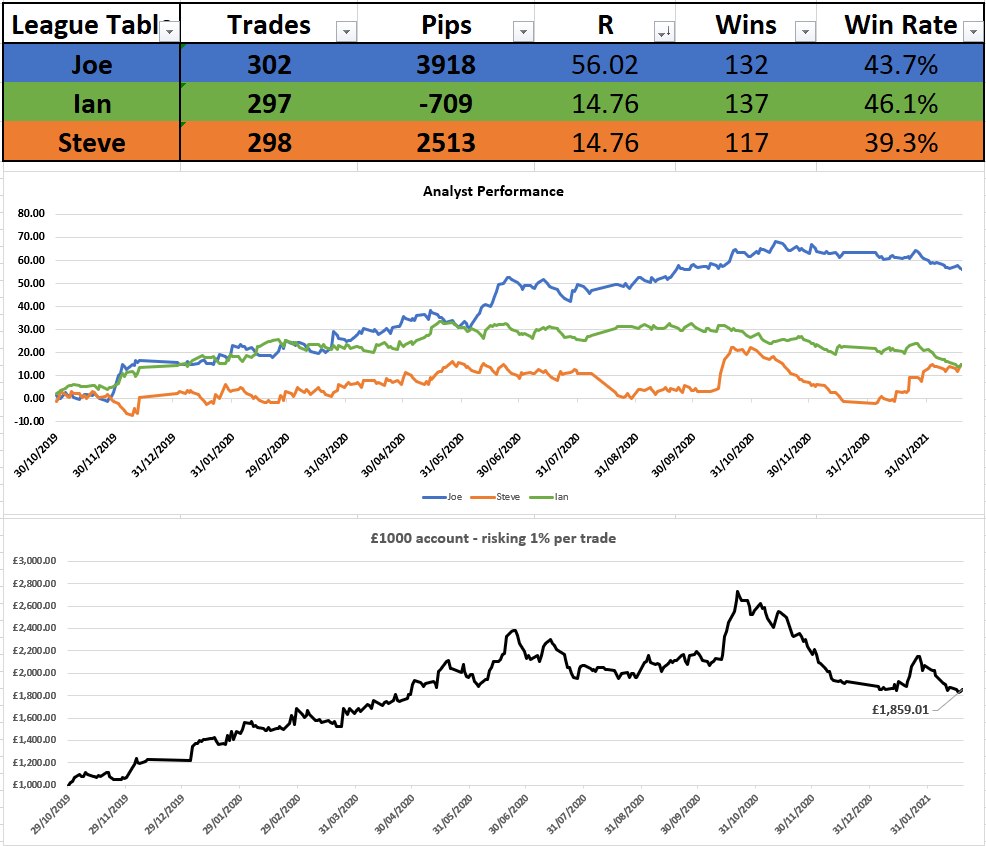 Today's trade ideas

Have a great week everyone.
Get award-winning FCA regulated signals and levels on over 30 markets, as well as education resources so you never trade alone.