Weak US ADP employment data
Posted: 6th June 2019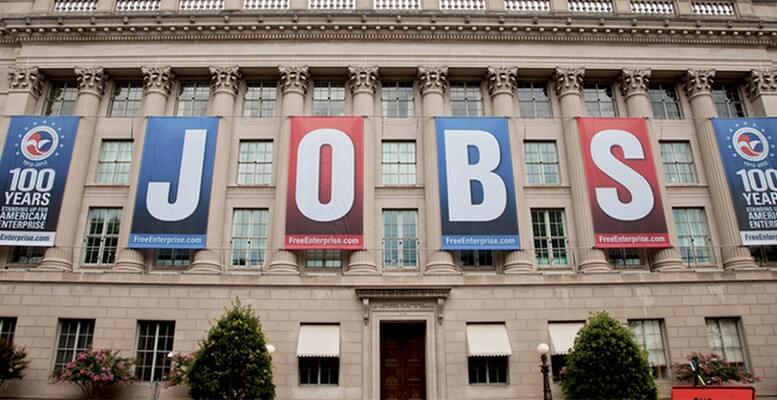 Daily market report June 6th 2019
Market highlights
Weak US ADP employment data and dovish Fed comments initially undermined the dollar on Wednesday as market expectations of a Fed rate cut intensified.
Markets reversed after the ISM services data with EUR/USD dipping as Italian fiscal tensions also undermined the Euro while AUD/USD failed to break the key 0.7000 level.
Failure to resolve US-Mexico trade tensions hampered risk appetite on Thursday.
German bond yields posted fresh record lows with US benchmark yields at 21-month lows.
Equity markets were mixed with US bourses making net gains on hopes for Fed rate cuts.
Oil prices registered further sharp losses after the EIA inventories data with WTI at 4-month lows as demand fears also undermined sentiment.
Gold retreated from 3-month highs as the US dollar recovered ground.
EUR/USD
The Euro-zone final services-sector PMI index strengthened to 52.9 for May from the flash reading of 52.5.with an upward revision for the German data, although business confidence weakened and German yields declined to fresh record lows.
The US ADP data recorded an increase in private sector employment of 27,000 for May following a revised 271,000 increase the previous month. The increase was well below consensus forecasts of 185,000 and the weakest gain for over 8 years. There were notable job losses in the retail and construction sector while small companies also recorded sharp losses.
Following the ADP data and Fed comments, futures markets indicated that the chances of a Fed rate cut at the June meeting had increased to 33% from 20% last week and the Euro briefly moved to the 1.1300 level amid wider dollar losses.
ISM non-manufacturing data triggered an element of relief with an increase to 56.9 for May from 55.5 previously and above consensus forecasts of 55.6. New orders and employment indices were firm on the month and employment increased at a faster pace. Although there was a slowdown in order backlogs growth, the data provided significant relief.
The Euro was undermined by the EU Commission's decision that Italy is in breach of fiscal rules due to rising debt and that the situation justified the launch of disciplinary procedure. After failing to hold above 1.1300, EUR/USD retreated to 1.1220 as the dollar regained ground with consolidation around 1.1230 with markets monitoring the ECB policy meeting later in the day.
USD/JPY
Risk appetite recovered slightly ahead of the New York open, although the main contributor to improved sentiment was increased expectations of a Federal Reserve rate cut. In this context, the USD/JPY retreated to below the 108.00 level.
Chicago Fed President Evans stated that he was still confident in the US fundamentals, but it would be prudent to take a look at monetary policy settings at every meeting and that he was a little nervous about weak inflation. In this context, there could be a reason for cutting rates as an insurance policy. Fed Governor Brainard stated that trade conflict is a downside risks to the economy and that she was prepared to adjust policy in order to sustain the expansion with the remarks similar to those of Chair Powell on Tuesday. Dallas head Kaplan was more cautious with comments it was too early to call for a rate cut.
Treasuries retreated following the ISM data with the 10-year yield back above 2.10%. US equities continued to make headway with the dollar rallying to the 108.35 area as the US currency secured wider traction. Trade tensions increased again in Asia on Thursday with no resolution to the US-Mexico trade dispute and USD/JPY retreated to 108.10.
Sterling
The UK PMI services-sector index edged higher to 51.0 for May from 50.4 previously and above consensus forecasts. New business increased for the first time in 2019 and employment grew at the fastest pace since December 2018 as business expectations also increased. There were still reports that Brexit uncertainty was undermining activity, but the data provided some relief given that the manufacturing and construction readings had both been in contraction territory.
Benchmark UK yields continued to decline with the 3-month rate at the lowest level since September 2016. Sterling, however, gained some protection from concerns over other major economies and declining global yields with no major political developments. GBP/USD pushed to highs near 1.2750 before fading as the US currency regained ground while EUR/GBP registered net losses to just below 0.8850 with GBP/USD trading below 1.2700 on Thursday.
Swiss franc
Fears over the global growth environment continued to support the Swiss franc during Wednesday with a further flow of funds into defensive assets as gold also made further headway. Lower US and German yields also protected the Swiss currency. EUR/CHF dipped back below 1.1150 before a tentative rally to 1.1170. USD/CHF retreated sharply to 4-month lows below 0.9850 before a rapid reversal to 0.9940 as the US currency reversed losses.
Markets will continue to monitor developments around the Italian budget with an easing of tensions needed to lessen franc demand.
AUD/USD + USD/CAD
The Australian dollar continued to take advantage of US dollar weakness on Wednesday and AUD/USD tested resistance above 0.7000.
There was selling interest on rallies and AUD/USD retreated to the 0.6970 area as the US currency regained ground.
The latest Australian trade surplus was slightly below market expectations and iron ore prices declined, with AUD/USD consolidating around 0.6970 in tentative conditions.
The Canadian dollar initially gained support from US dollar vulnerability with USD/CAD retreating to near 1.3360. There was a reversal as the US currency regained ground and oil prices were subjected to renewed selling with USD/CAD moving back above 1.3400 to a peak near 1.3430.
The Canadian dollar was resilient with USD/CAD close to 1.3410 in early Europe on Thursday.
NOK+ SEK
After initially making limited headway, the Norwegian krone was undermined by a slide in oil prices and fresh concerns over the global growth environment.
EUR/NOK pushed above 9.80 as crude prices continued to slide and held above this level on Thursday as crude remained under pressure with USD/NOK back above 8.70.
The Swedish services PMI index declined slightly to 53.3 from 53.9 previously. The krona, however, took advantage of a Euro retreat with EUR/SEK dipping to just below 10.60 before consolidation around this level with USD/SEK around 9.44.
Equities
Euro-zone equity markets were boosted by hopes of supportive monetary policies from global central banks, but there were fresh concerns over Italian budget vulnerabilities in choppy trading.
The Eurostoxx 50 index gained 0.2% with limited German DAX gains while the Italian FTSE MIB index declined 0.35%.
UK stocks were hampered by a fresh slide in oil prices and solid firm tone with the FTSE 100 index gains held to 0.1%.
Wall Street stocks were boosted by on-going expectations of a Federal Reserve interest rate cut and hopes for US-Mexico trade progress. The S&P 500 index gained 0.8%, although futures dipped in Asia as trade fears increased again.
Trading conditions were mixed in Asia as the Nikkei 225 index closed with only marginal losses as the banking sector advanced and the Australian ASX index gained 0.5% as hopes for monetary easing also supported the financial sector.
Chinese markets declined, however, with a 1.0% retreat for the Shanghai index in late trading with Hong Kong's Hang Seng index trading with losses of around 0.2%.
Commodities
Oil prices were again undermined by on-going concerns surrounding global weakness in demand during Wednesday.
EIA data recorded a sharp increase in crude stocks of 6.8mn barrels compared with expectations of a small draw and the product data was also much weaker than expected with substantial builds for distillate and gasoline stocks.
The data triggered another round of sustained selling in crude with WTI sliding to 4-month lows near $51.0 p/b, especially with fragile risk conditions.
Prices secured only a limited correction on Thursday with WTI held just below $52.0 p/b with Brent below $61.0 p/b.
Gold initially gained strong support from weak risk appetite and a dollar slide with prices pushing to 3-month highs above $1,340 per ounce. There was, however, a decline to near $1,330 as the US dollar regained ground with slight gains on Thursday while silver secured net gains to above $14.80 per ounce.
Cryptocurrencies
Cryptocurrencies have struggled to regain traction with stronger interest in precious metals tending to limit support for alternative assets.
Bitcoin declined to lows below $7500 late on Tuesday before steading during Wednesday as trading ranges narrowed slightly despite wider asset-market volatility. Overall, bitcoin settled just below $7800 on Thursday with markets again wary over fraud within the sector.
After finding support above $230, Ether secured a measured net recovery with consolidation around $245.
Calendar
Major events for the day ahead: (times in BST)
10.00: Bank of England Governor Carney speech
12.45: ECB monetary policy decision
13.30: ECB President Draghi press conference
13.30: Canada trade balance