Good morning and welcome to episode 724 of 'Talking Bull'. In this video/podcast we cover the main headlines and what to expect from the day ahead. 
We take a technical look at key markets that are likely to be impacted by today's events. Also, we participate in a 'Gun to the head' challenge where each of us calls a live trade. These will expire at 9pm tonight and we will keep track of the progress over time.
We hope you enjoy it!
For a selection of free educational content, join our Discord server at – https://discord.gg/Db4UWVFvF6
Show notes:
Joe was onside 1.66R on USDCAD. Taf hit target on Natural Gas for a 2.29R win.
We have included an illustration based on a £1000 account. This will follow the combined return of our morning trades by risking 1% of the trading capital per trade. The 1% risk is a variable monetary amount and will rise and fall based on the success of the calls.
We are currently up 196.842% collectively since we began recording Talking Bull on the 30th October 2019.
News
US mid-terms still in a state of flux
In the US congressional elections, Republicans have secured limited net gains for the House of Representatives and remain in a strong position to gain control.
The Senate race remains very tight, but market expectations have switched overnight to expecting that the Democrats will maintain control. Democrats hold a 48-47 lead with five seats left to be called. There are three very tight races and final results may not be known for weeks.
US consumer confidence dips
The US IBD consumer confidence index dipped to 40.4 for November from 41.6 the previous month which was below market expectations and close to an 11-year low.
US yields edge lower, equities retreat
US Treasuries overall have posted limited gains with the 10-year yield retreating to just below the 4.15% level.
Equity markets posted net gains on Tuesday, but US futures edged lower in Asia on Wednesday with no further buying following the US elections.
Dollar dips again
The dollar dipped again on Tuesday with hopes for a shift in Chinese coronavirus policies and expectations that the Federal Reserve will slow the pace of rate hikes to assess the impact of monetary tightening seen so far.
The dollar index dipped to 8-week lows before a limited correction on Wednesday.
Pill recession warning
Bank of England chief economist Pill stated that the central bank is not going to move at a pre-defined pace at every meeting, but there is more to do and rates need to increase further to tighten monetary policy.
He added that the bank should not be seen as inflation nutters and that at some point the wider economic outlook needed to be considered. According to Pill, the economy is entering a recession and that it is a difficult trade-off environment for monetary policy.
SNB inflation warning  
Swiss National Bank Chair Jordan stated on Tuesday that the central bank needed to take determined action to check rising prices. He added that mixed signal on inflation might tempt policymakers to postpone further action until uncertainty has eased, but uncertainty must not be seen as indecision.
Cryptocurrencies slide 
The reports that FTX was in serious difficulties and that non-US operations will be taken over by rival Binance triggered a wave of liquidation with bitcoin and all major coins sliding in US trading.
Bitcoin slumped 15% before a limited correction
Data Today
15.30: US EIA crude oil inventories
Key events over the next week
November 10th: US consumer prices
November 11th: UK GDP
Gun to head challenge – Update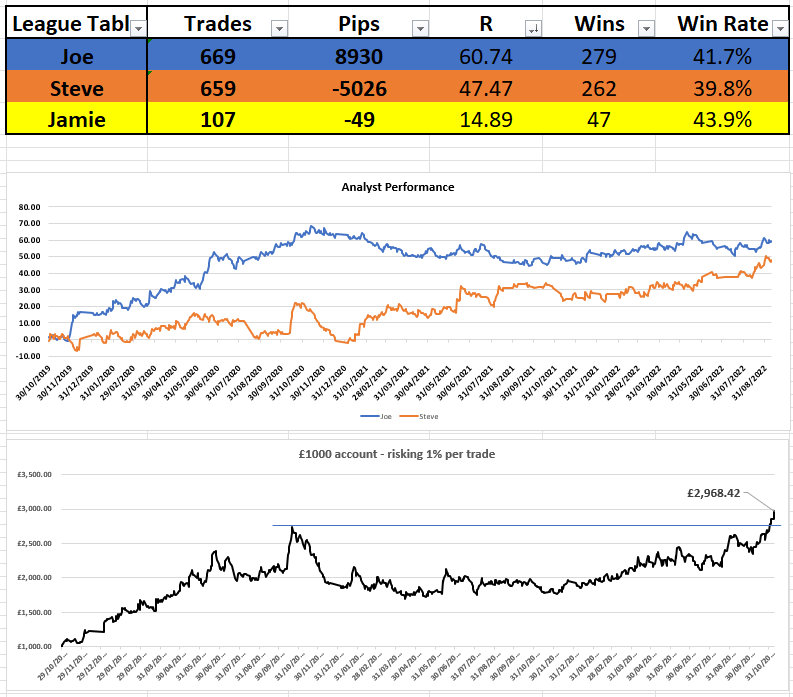 Today's trade idea

Have a great week everyone.
Get award-winning FCA regulated signals and levels on over 30 markets, as well as education resources so you never trade alone.